Hurricane Maria struck Puerto Rico as a Category 4 Hurricane early Wednesday morning but the destruction it caused was so great that the full extent of the damage is only starting to come into focus. To say things are bad would be a gross understatement as some are warning of an imminent humanitarian crisis due to a lack of basic services in certain parts of the island.
So far, the death toll from the strongest storm to hit the U.S. territory in almost 90 years stands at 10 although it seems certain to rise over the coming days. Some Puerto Ricans are describing the conditions in their communities as "apocalyptic," according to CNN. Maria killed at least 31 lives across the Caribbean.
Authorities are now working to figure out the full extent of the damage, but they're warning it could take a long while for the island to recover. "The devastation in Puerto Rico has set us back nearly 20 to 30 years," said Puerto Rico Resident Commissioner Jenniffer Gonzalez. "I can't deny that the Puerto Rico of now is different from that of a week ago. The destruction of properties, of flattened structures, of families without homes, of debris everywhere. The island's greenery is gone."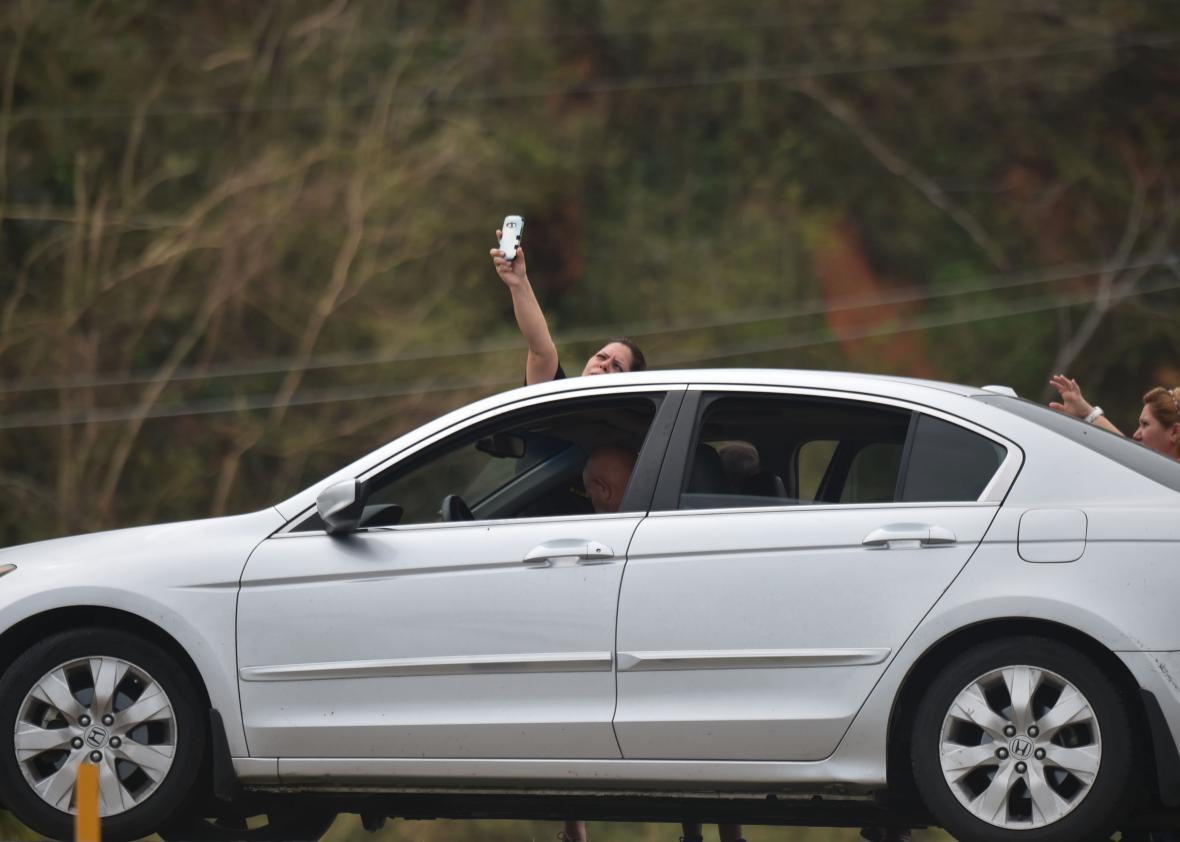 Residents struggled to pick themselves up as most of the island was without cellphone service or electricity. People with relatives in the United States struggled to get a bit of cellphone service to tell their families they were doing OK. The damage to the island's shaky power grid is so extensive that officials didn't even dare predict when power would return, and some residents are getting mentally prepared to spend up to a year without electricity. Engineers are also inspecting and warning about the possible destruction of a 90-year-old dam in northwest Puerto Rico with the government warning that it could "collapse any minute."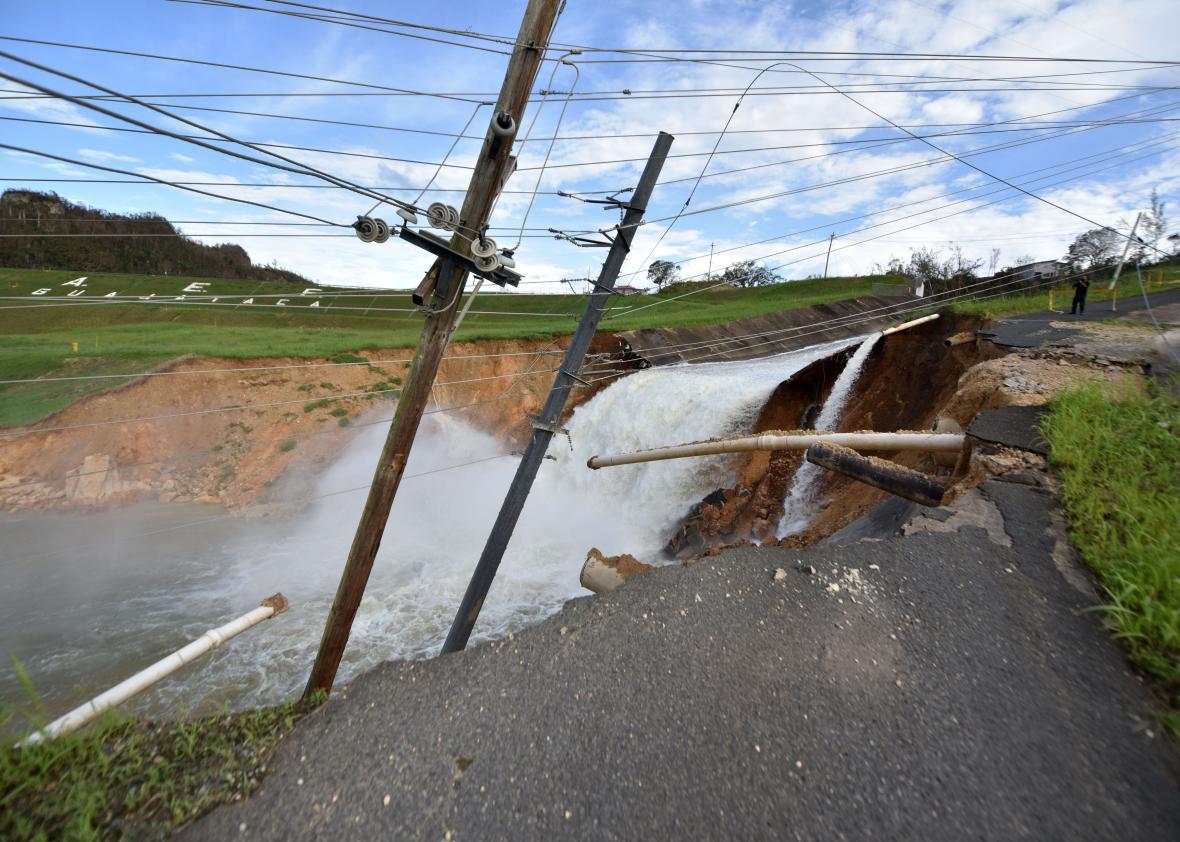 A group of mayors traveled to San Juan and warned that things could get worse if immediate needs are not met. "Hysteria is starting to spread. The hospital is about to collapse. It's at capacity," the mayor of the north coastal town of Manati said. "We need someone to help us immediately." Around 15,000 people were thought to be in shelters across Puerto Rico.
"This is, without a doubt, the biggest catastrophe in modern history for Puerto Rico in terms of the damage to infrastructure and in terms of damage to the island as a whole," Gov. Ricardo Rosselló said. "Our consideration is not a fiscal consideration. It's restoring people's security and restoring normalcy."
Even if Rosselló says he's not thinking about fiscal issues right now, there is lots of concern about how the island's economy, which was already in a precarious state before the hurricane, will handle the billions in damages. Some have estimated Maria's economic damage could be as much as $30 billion. "Puerto Rico is in a precarious state," said Chuck Watson, a disaster modeler at Enki Research.
Hillary Clinton took to Twitter on Sunday to criticize the Trump administration's response to the devastation in Puerto Rico. "President Trump, Sec. Mattis, and DOD should send the Navy, including the USNS Comfort, to Puerto Rico now. These are American citizens," Clinton wrote. Trump had said earlier in the week that Puerto Rico was "absolutely obliterated" by Hurricane Maria.