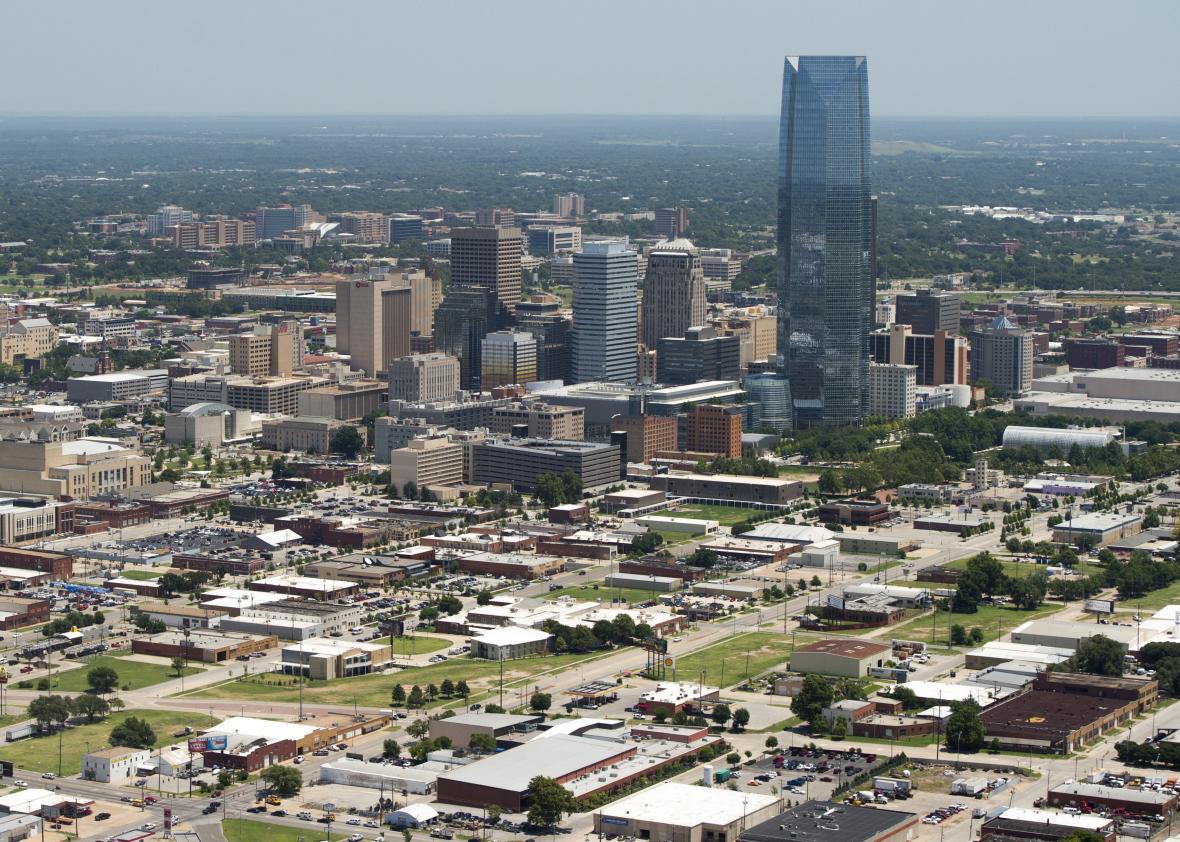 Oklahoma City police shot and killed a deaf man, Madgiel Sanchez, on Tuesday after he did not comply with an officer's yelled commands to drop a metal pipe. From the New York Times:
Julio Rayos, a neighbor who lives a few homes away and knew the man was deaf, said he saw the confrontation unfold and sensed trouble.
He said that he ran toward the officer with his wife and his 12-year-old daughter, all three of them screaming that the man could not understand the officer.
"Don't kill him, he's deaf," his daughter yelled. "Don't do it!"
About six other neighbors joined in, frantically trying to get the officer's attention. But less than a minute after the episode began, a second officer arrived and immediately pulled out his handgun, Mr. Rayos said. While people continued to scream, the first officer fired his Taser at Mr. Sanchez, while the second fired his handgun, the police said.
Rayos told the Times that Sanchez, 35, often carried the pipe, using it to communicate and ward off stray dogs. The officer who shot Sanchez has been placed on paid leave as the Oklahoma City Police Department investigates. Police Capt. Bo Mathews said at a news conference that the officers who responded may not have been among those in the department trained in sign language. According to the Washington Post's database, 712 people have been shot and killed by police so far this year; 32 were unarmed.
Correction, 12:34 p.m., Sept. 21: This post originally featured a photo of Miami and misidentified it as Oklahoma City.

---