As the manhunt continues for the missing fugitive of the terrorist cell that carried out two vehicle attacks that killed 14 people in Spain, officials are warning the extremists were planning a far deadlier attack. Police say the 12-member terror cell had 120 butane gas canisters at a house in the Spanish town of Alcanar but it accidentally blew up on Wednesday night. Law enforcement officials believe the terrorists were planning to fill up three rental vans with the explosives and carry out far deadlier attacks with reports claiming the ultimate target was the famous cathedral Sagrada Família.
Police are still on the hunt for the driver of the van in Barcelona that killed 13 people and injured at least 120. But officials said on Sunday that Younes Abouyaaqoub, a 22-year-old born in Morocco, may have slipped across the border into France. His mother made an emotional plea on Spanish television urging her son to turn himself in: "I prefer him going to jail before him dying."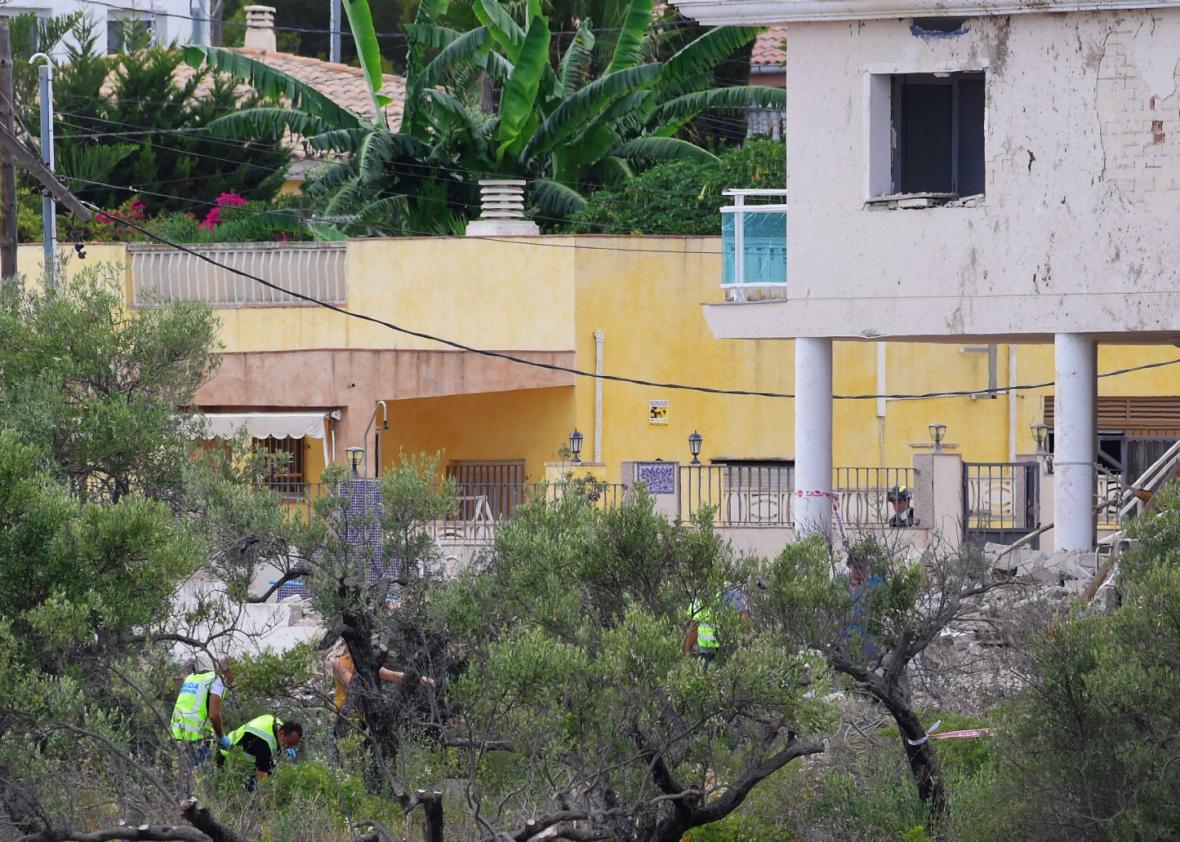 Abouyaaqoub is one of three members of the 12-person terror cell who remain unaccounted for, although officials believe two were killed when the house in Alcanar exploded Wednesday. Five of the suspected terrorists were shot dead while they were carrying out another attack in the seaside town of Cambrils, where they killed one person. Officials believe the terrorists actually wanted to carry out a knife attack in a popular area of Cambrils but were stopped by law enforcement.
There is also increased attention on Abdelbaki Es Satty, a part-time Muslim preacher in the small town of Ripoll, which was home to most of the attackers. Police are trying to determine if his DNA can be found in the rubble of the blown up house in Alcanar and they're increasingly suspecting he may have played a key role in radicalizing the young jihadis. That's what some of their parents also seem to believe. "I don't know what's happened, I don't know how to feel, they're my sons but look at the evil they've done," said Hechami Gasi, father of Mohamed and Omar Hychami, two of the suspected jihadis who were shot dead by police in Cambrils. "The imam must have put these ideas in their heads. They were good boys."
On Sunday, hundreds, including King Felipe and Queen Letizia, gathered at the Sagrada Família to mourn the victims of the attacks. The government has called for a march against terrorism in Barcelona on Saturday.