A few days after Russian President Vladimir Putin confirmed that 755 American diplomats would be kicked out of the country, he went on a little vacation. And, coincidentally enough, the Russian leader took his camera crew along for the hiking and camping trip that took place between Aug. 1 and 3. The results were put on public display on Saturday, when the Kremlin released photos and videos of a shirtless Putin sunbathing, fishing, and hiking in southern Siberia.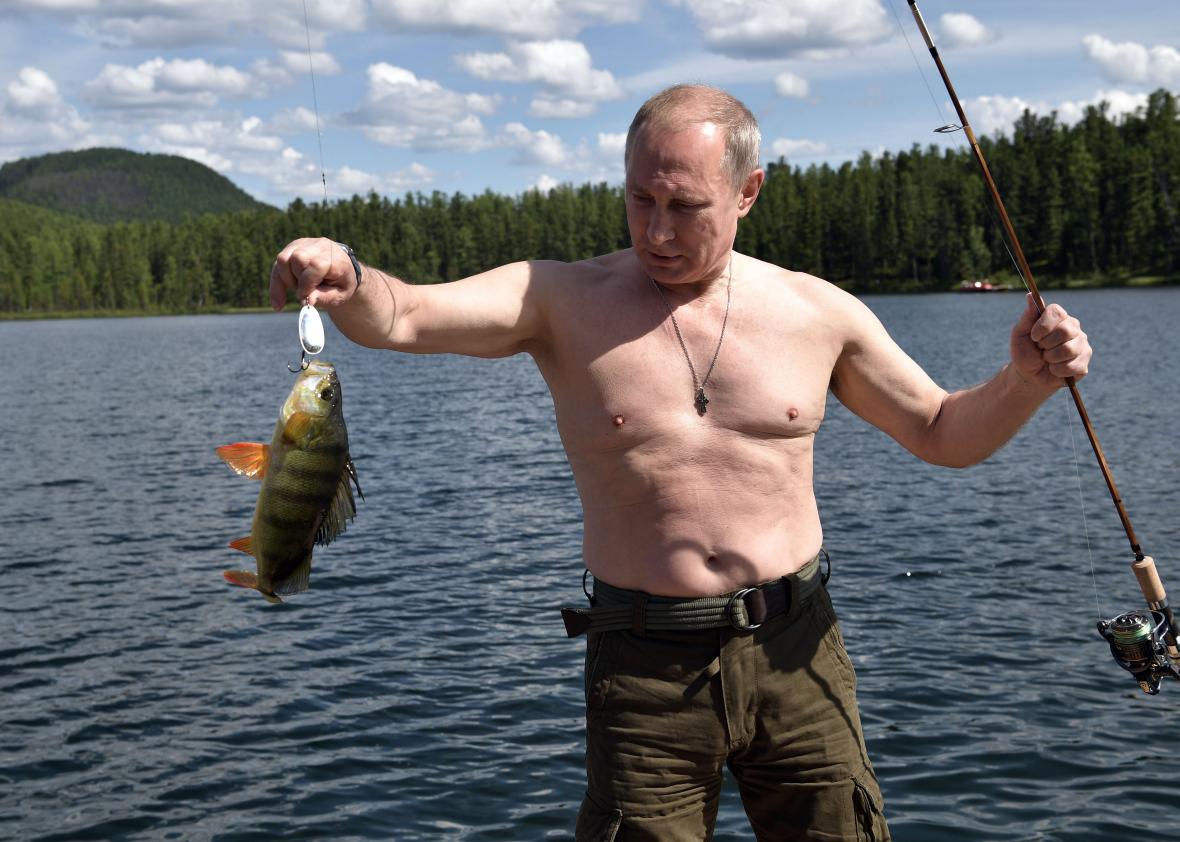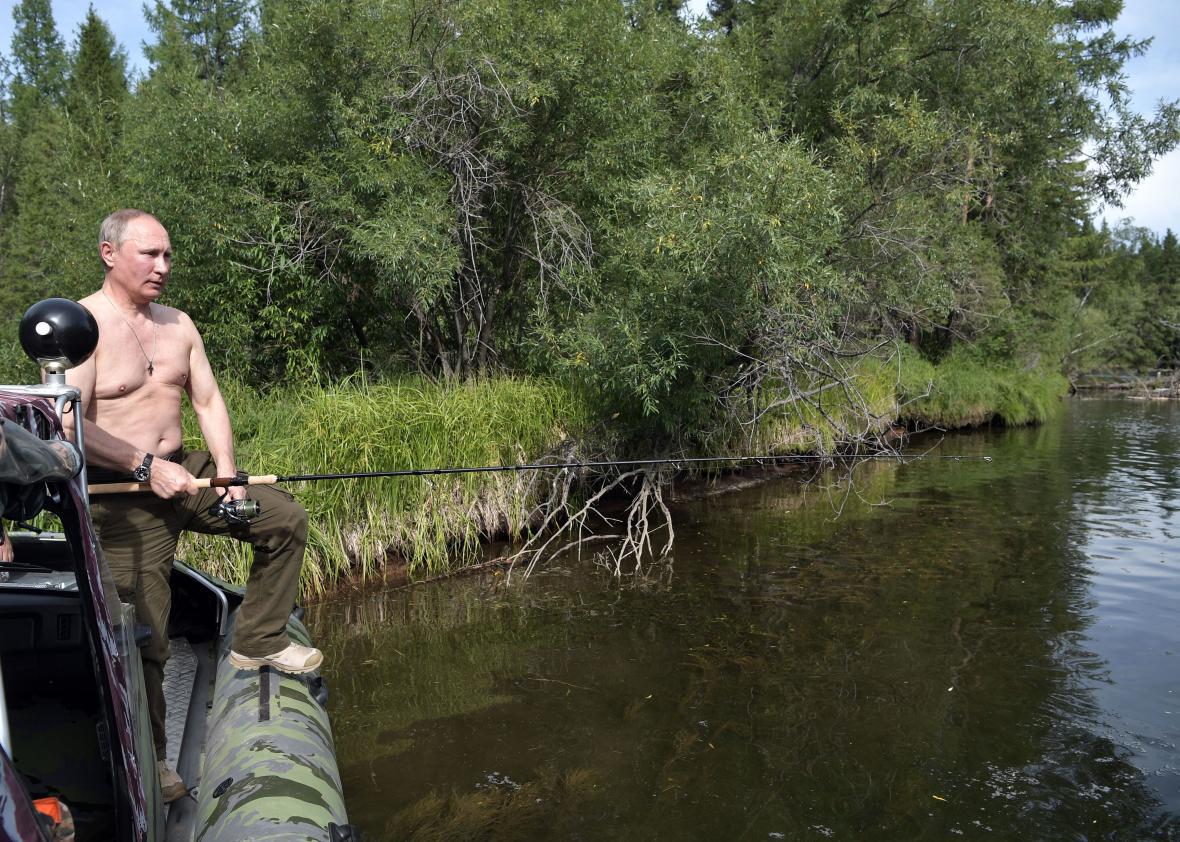 The footage that was broadcast by Russian state television emphasized "the physical fitness of the president" who apparently spent two hours pursuing a pike before he finally caught it, according to his spokesman.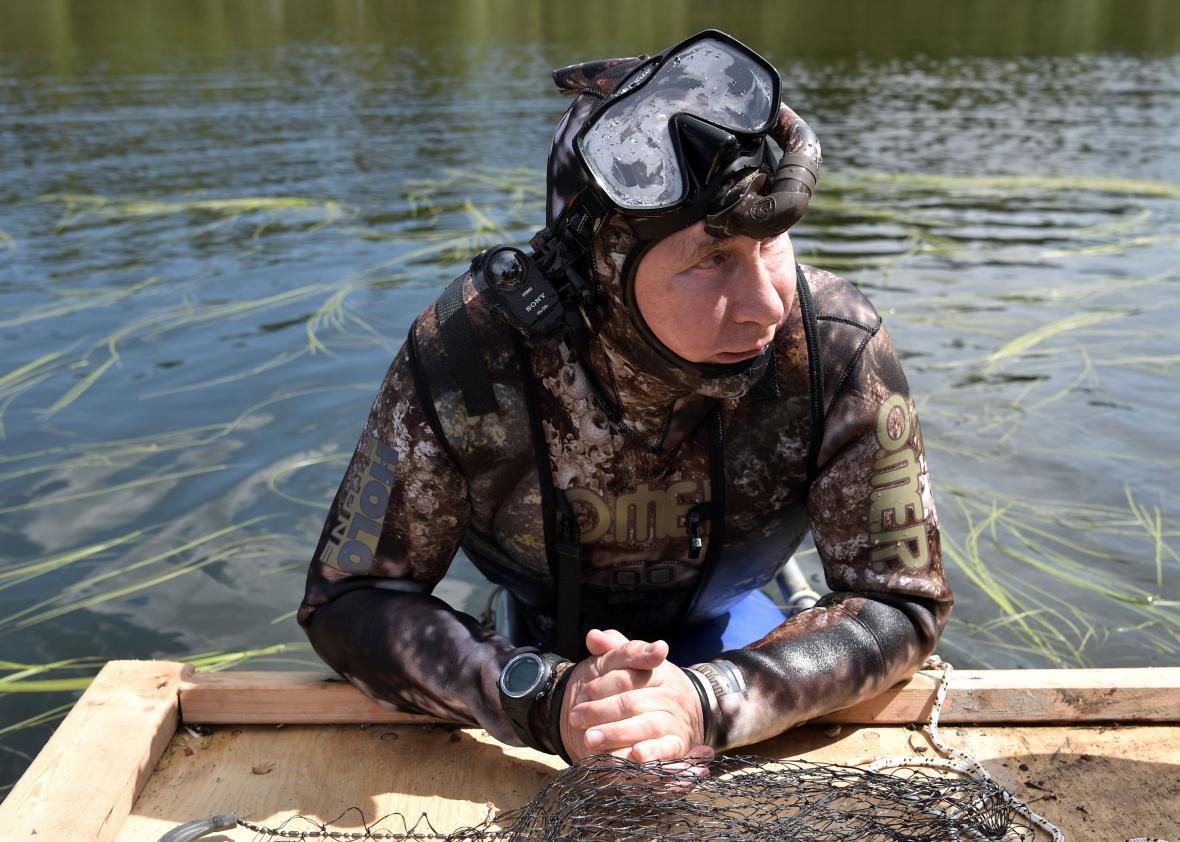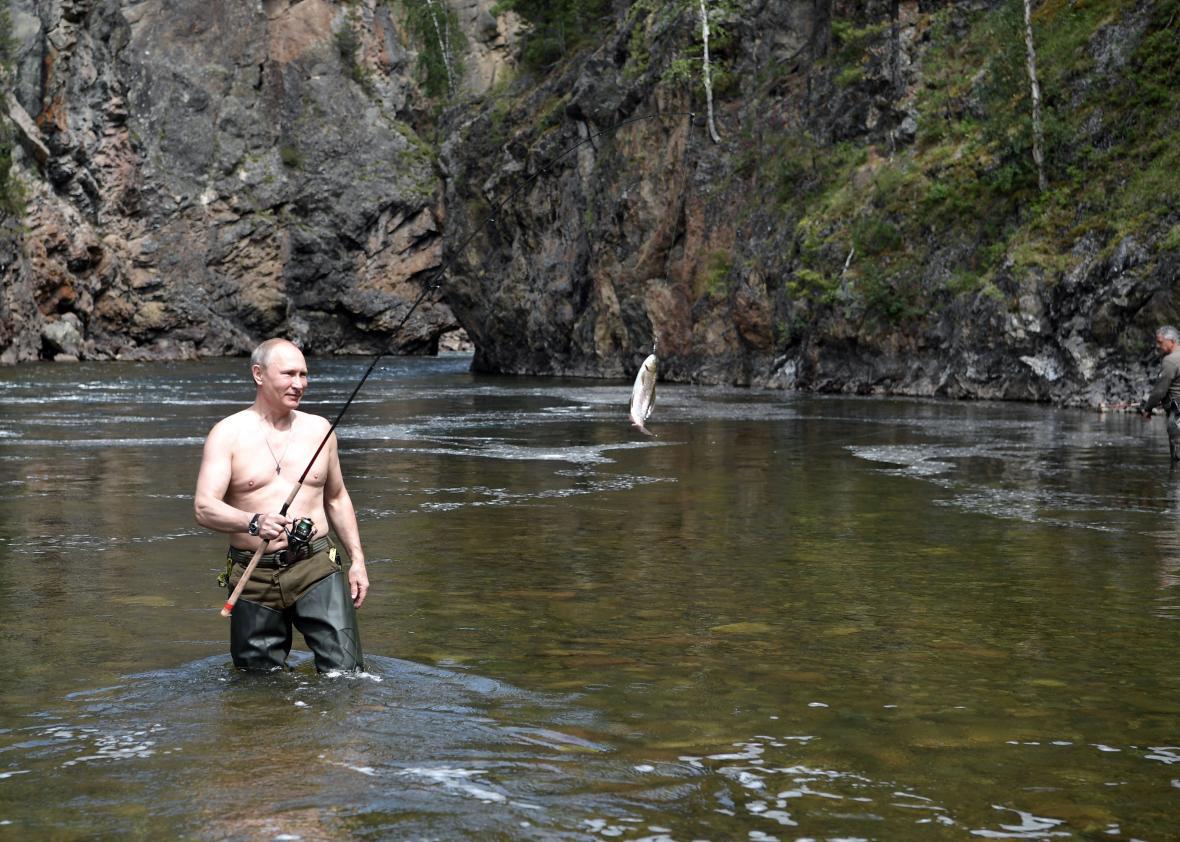 Some pictures show the 64-year-old Putin fishing alongside Defense Minister Sergei Shoigu, who, of course, was also bare-chested.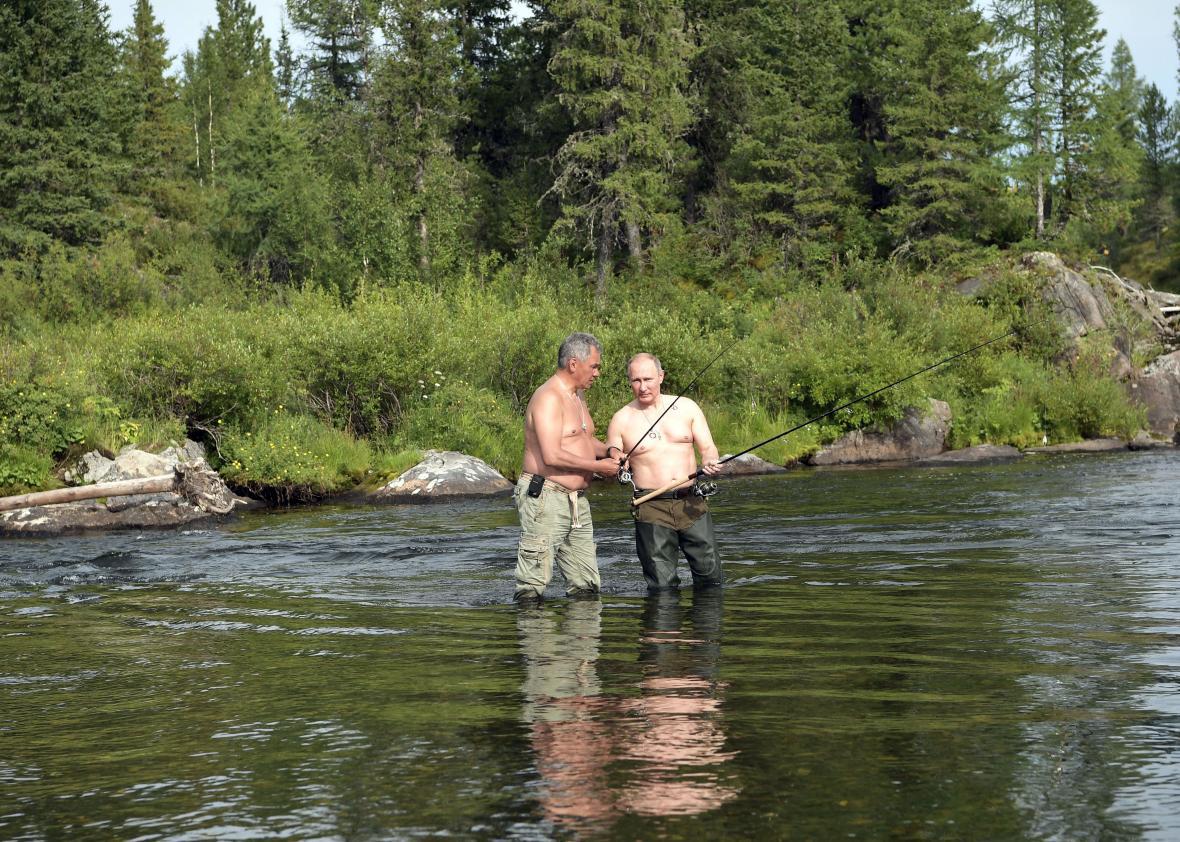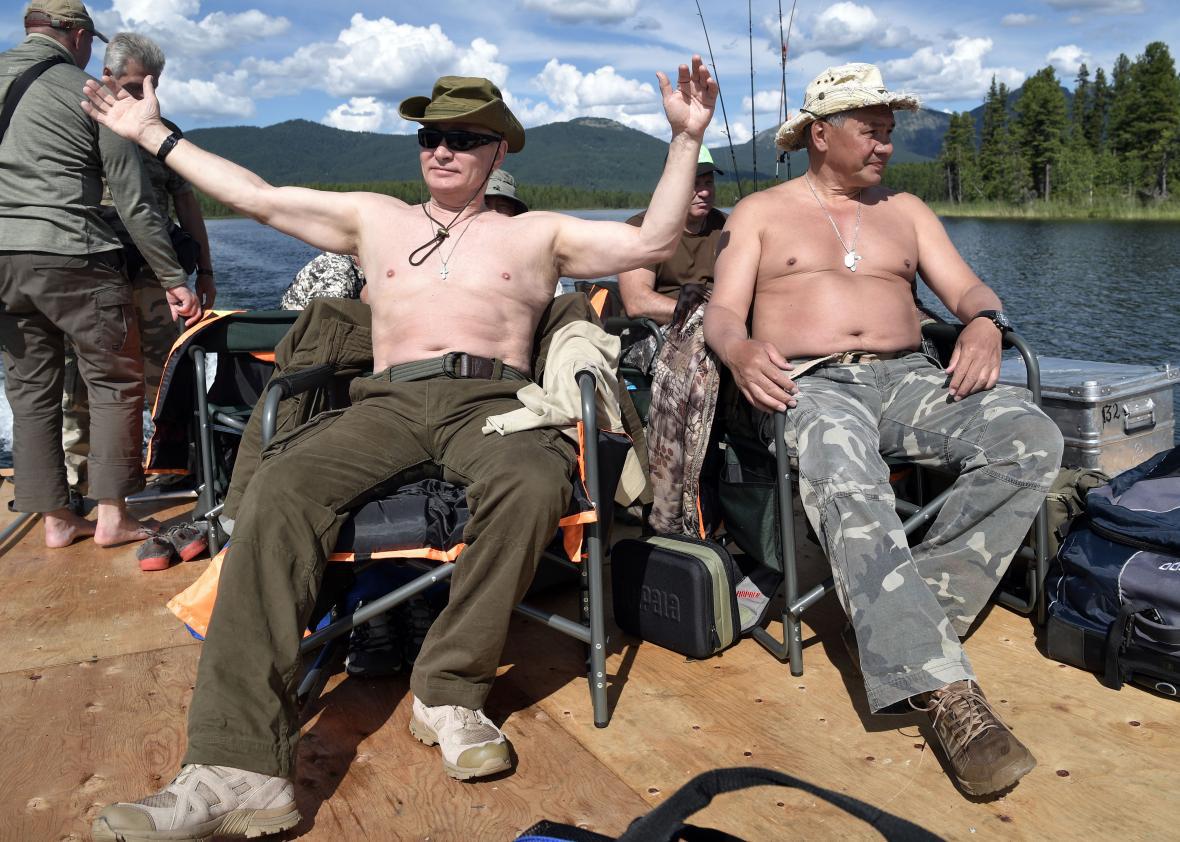 These sort of action shots are hardly new for the Russian president, who is fond of releasing photos that show him doing things like flying combat jets, riding horses bare-chested, playing ice hockey, and scuba-diving, to name a few.
Putin's photos were released as Trump was on the second day of his 17-day "working vacation" at Trump National Golf Club in Bedminster, New Jersey.