A group of protesters on Saturday prevented more than 500 neo-Nazis from marching to the spot where Rudolf Hess died 30 years ago. Hundreds of leftist protesters chanted "Nazis out!" and "You lost the war" as the white supremacists marched in the Spandau area of Berlin to commemorate the anniversary of the death of Hitler's deputy.
Hess, the last survivor of the 19 German officials convicted at Nuremberg, is held in particular reverence by neo-Nazis because he never renounced his beliefs. In fact, one of the banners that the neo-Nazis carried on Saturday quoted Hess' last words before his Nuremberg sentencing: "I do not regret anything."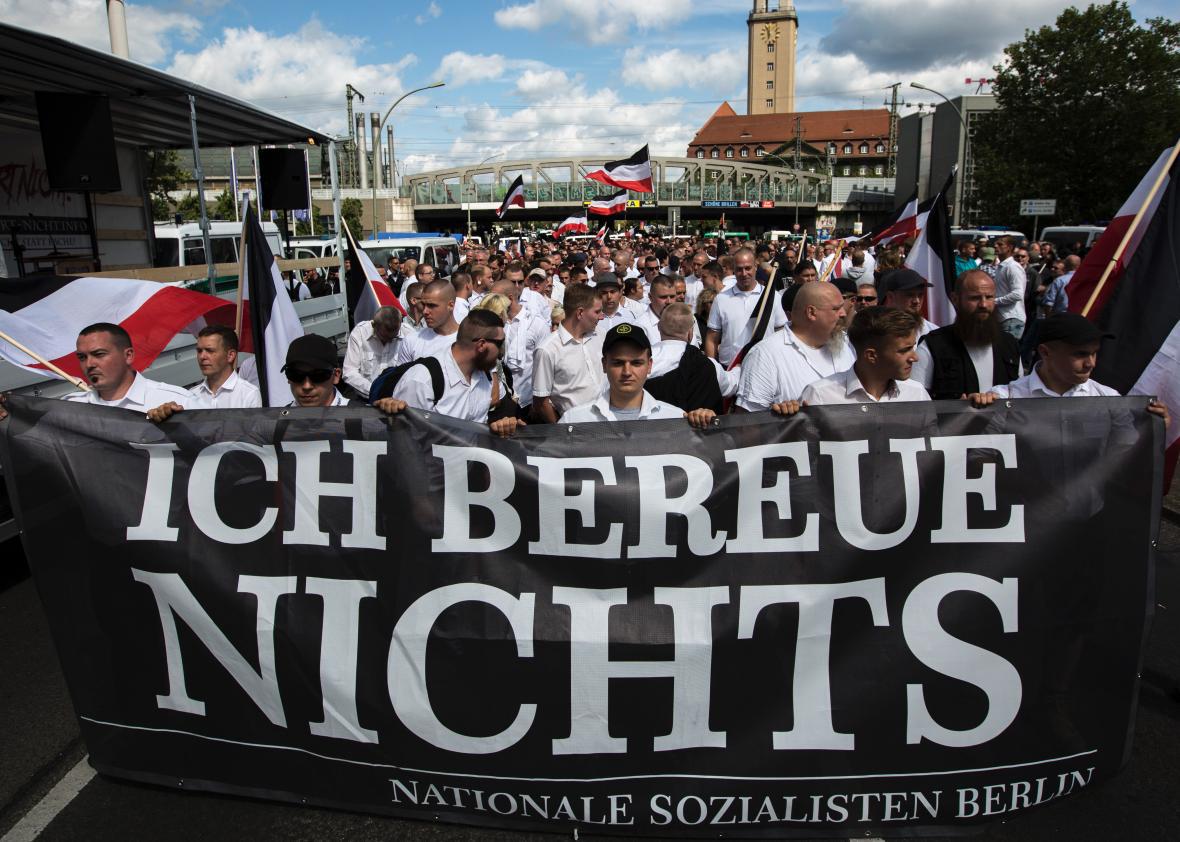 Police said on Sunday that 39 people were arrested in connection with the demonstration, 35 of whom were part of the neo-Nazi march while the other four were taking part in the counterprotest. A dozen of the neo-Nazis are being investigated for displaying forbidden symbols while the rest were held for other crimes such as assault, resisting arrest, and drug offenses, among others.
German officials very controversially allowed the march to move forward but they set out very specific guidelines, including forbidding any sort of marching music. No one in the march to the site of Spandau Prison could display a Swastika or any type of Nazi symbol and only one in every 25th person could carry an imperial German flag. "Though I would have liked to ban the demonstration, we have very carefully reviewed this and determined that the liberal and democratic fundamental order unfortunately also holds for assholes," Andreas Geisel, Berlin's state interior secretary told radio station RBB.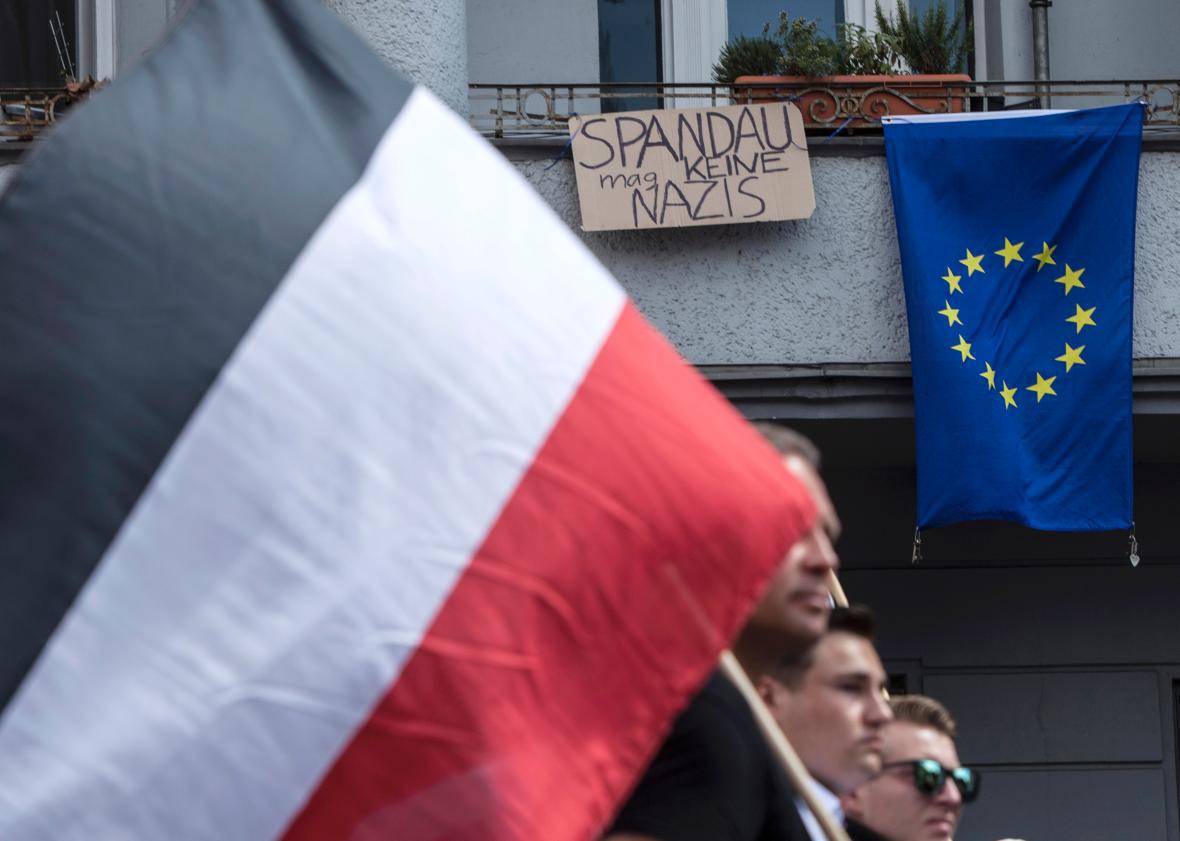 The protesters who blocked the neo-Nazis from reaching the site of the prison where Hess died in 1987 were not the only ones who expressed their opposition. Residents in the area also countered the protest by playing loud music from their balconies, including Michael Jackson's "Black or White."
Some of the counterprotesters specifically cited the recent clashes with white supremacists and President Trump as a reason why it was important for them to attend the demonstration. "The rats are coming out of the sewers," a 64-year-old protester said. "Trump has made it socially acceptable." There were a few skirmishes between the neo-Nazis and protesters but the approximately 1,000 police officers who had been deployed to the area largely managed to keep the two groups apart.