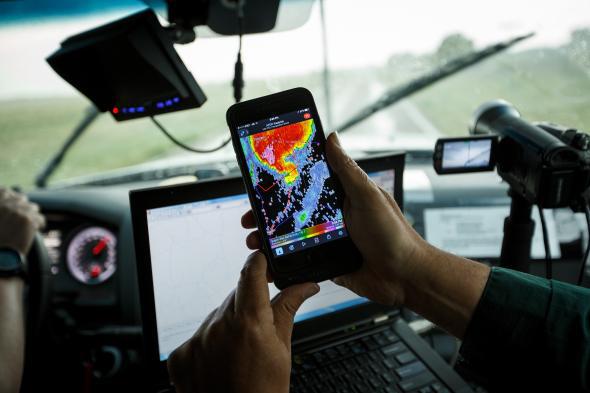 An extensive, so far unreleased federal report on climate change paints an unsettling picture of dramatically rising temperatures that are already affecting the lives of Americans, the New York Times reported Monday. The 600-page interagency document, involving scientists from across 13 governmental agencies, is part of the congressionally mandated quadrennial National Climate Assessment. The draft of the report has been approved by the National Academy of Sciences; all it needs now is for the Trump administration to sign off on its release, and some scientists are concerned the White House might try to alter or suppress the findings.
The New York Times got a draft of the report. Here are some of the findings:
The report concludes that if the current trajectory of emitting fossil fuels holds steady, the world will have to accept an additional 0.50 degrees Fahrenheit (0.30 degrees Celsius) of warming over this century. A small difference in global temperatures can make a big difference in the climate: The difference between a 1.5 degree Celsius and a 2 degree Celsius rise in global average temperatures, for example, could mean longer-lasting heat waves, more intense rainstorms and the faster disintegration of coral reefs.
In the United States, the report finds with "very high" confidence the number and severity of cool nights has decreased, while the frequency and severity of warm days has increased since the 1960s. Extreme cold waves, it says, are less common since the 1980s, while extreme heat waves are more common. With a medium degree of confidence, the authors linked the contribution of human-caused warming to rising temperatures over the Western and Northern United States. It found no direct link in the Southeast.
The report's release comes as President Trump has installed a host of climate change deniers in key roles in his administration, including the Environmental Protection Agency. "EPA administrator Scott Pruitt, who rejects well-established climate science, has raised the possibility of organizing an adversarial 'red team–blue team' review of such research," according to Nature. "And he has help from the Heartland Institute, a think tank in Chicago, Illinois, that promotes skepticism about climate change."
---