The bad news: A major hurricane, Hurricane Harvey, is about to hit Texas. The hurricane is expected to make landfall by 1 a.m. Saturday with winds reaching speeds of 110 mph and upwards. Storm surges as high as 12 feet and rainfall accumulation of up to 35 inches are possible; landfall is projected to take place near Corpus Christi, in the vicinity of a number of major cities: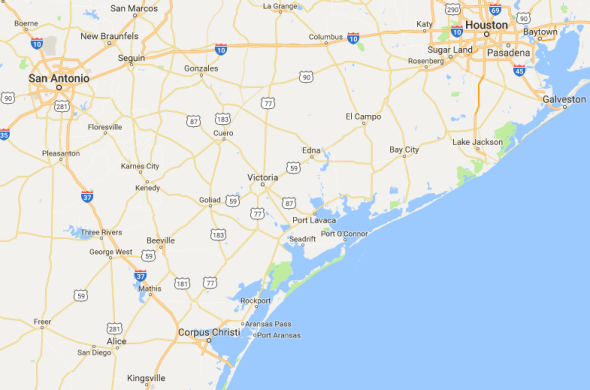 Rainfall projections via the National Oceanic and Atmospheric Administration:
The good news is it appears that Brock Long, the gentleman who Donald Trump appointed to run the Federal Emergency Management Agency, is much more competent than the under- or nonqualified individuals Trump has appointed to other high-profile federal jobs. Unlike infamous Hurricane Katrina figure Michael Brown, who worked at the International Arabian Horse Association before becoming FEMA director, Long has years of experience in disaster management. He was confirmed in the Senate by a 95–4 vote, and Bloomberg News reported in June that environmental activists were optimistic that he'd take a responsible approach to preparation for the effects of climate change.
Less auspiciously, the U.S. Border Patrol says it's going to keep roadside immigration checkpoints open in areas that residents may be evacuating. The Texas Tribune notes that checkpoint enforcement was suspended during hurricanes in 2012 and 2016; said the agency in a statement, however: "The Border Patrol is a law enforcement agency and we will not abandon our law enforcement duties."