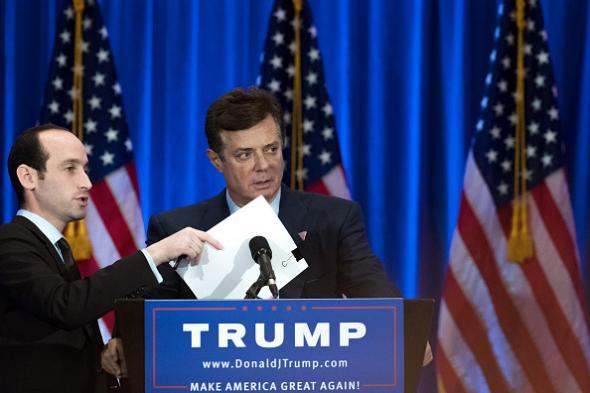 FBI agents raided former Trump adviser Paul Manafort's Virginia home in July, the Washington Post reports:
FBI agents raided the Alexandria home of President Trump's former campaign chairman late last month, using a search warrant to seize documents and other materials, according to people familiar with the special counsel investigation into Russian meddling in the 2016 election.
Federal agents appeared at Paul Manafort's home without advance warning in the predawn hours of July 26.
Predawn hours! No better time for a raid.
Manafort, a political consultant who has worked in both the U.S. and abroad, has numerous connections to Russia:
The existence of a warrant authorizing the search of Manafort's home suggests that a federal judge found "probable cause" to believe that Manafort may have been involved in criminal activity. He has denied any wrongdoing.