A highly anticipated gathering by far-right activists in San Francisco was called off but hundreds of counterprotesters still showed up. They had gone to protest against what was first going to be a "Patriot Prayer" rally and then was turned into a news conference. But that news conference was canceled as well after city officials surrounded Alamo Square Park with fencing, saying that they had never issued a permit for that type of event.
The defiant leader of the far-right group, Joey Gibson, later held a livestreamed interview indoor with Kyle Chapman, who had been jailed after he was accused of violence during pro-Trump rallies in Berkely in May. Gibson vowed to "pop up" randomly around the city to have a chat with locals. The theme of the interview was quite predictable as Gibson and Chapman both said the left was the one that was really to blame for violence. Gibson has repeatedly denied his group supports white supremacists or neo-Nazis.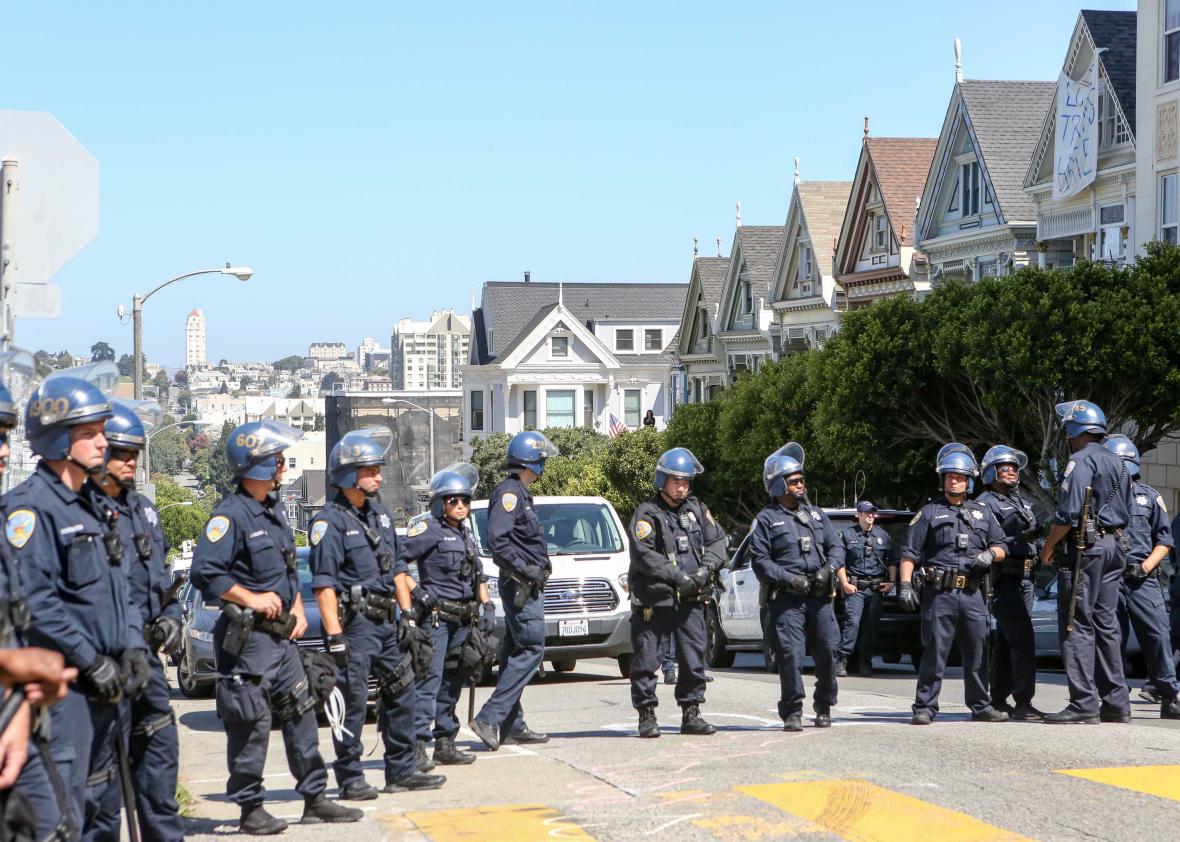 Even though the supposed "news conference" was canceled, the counterprotesters still gathered around the park, intending to send a clear message that white supremacists were not welcomed in San Francisco. "This is a victory rally!" one demonstrator shouted into a microphone. "This is a victory over white supremacy." The counterpotesters later left the area around Alamo Square Park and marched to the Mission District as police encouraged them to join a planned rally at the Civic Center.
In his livestream, Gibson apologized to those who traveled to San Francsico for the event. "At the end of the day," he said, "I had to make the decision because it felt like a setup. I just felt like it was going to be a huge riot." Gibson later spoke in a park in Pacifica, a suburb of San Francisco, where he complained the city had made it pretty much impossible for him to do anything. The event ended as soon as word got out that counterprotesters were traveling to Pacifica.