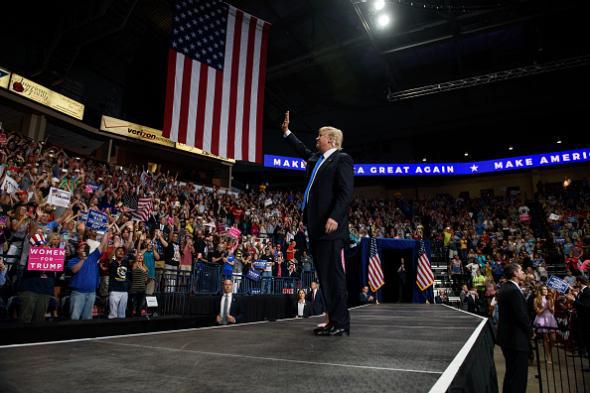 Donald Trump announced the (apparent) expulsion of all transgender individuals from the U.S. military Wednesday morning on Twitter: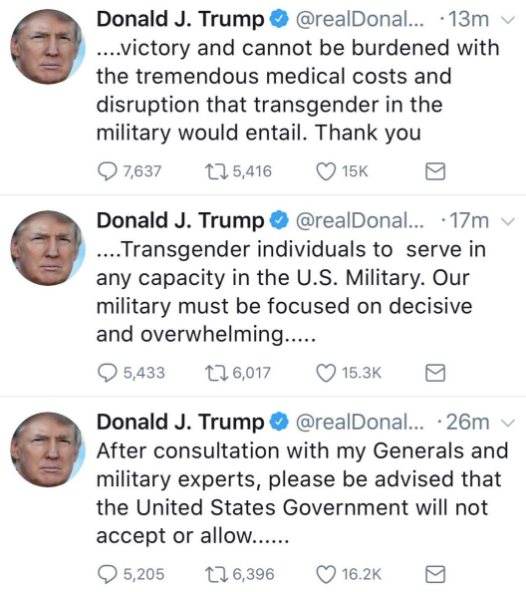 Despite the reasoning and alleged consultation cited in those tweets, reporting indicates that the actual people who run the military were not made aware of this policy, such as it is, before it was announced:
A White House official, meanwhile, explained the move to Axios' Jonathan Swan in terms of 2018 electoral strategy:
A report by the Williams Institute, which is affiliated with UCLA's law school, estimates that 15,500 transgender individuals "are serving on active duty or in the Guard or Reserve forces" in the United States. A back-of-the-envelope calculation indicates that's about 0.7 percent of all active duty/Guard/Reserve personnel.
Nothing says military focus and careful consultation like jerking around 1 percent of your fighting force with a random surprise announcement because you think mouth-breathing dopes in the Rust Belt will get riled up about it!