North Korea celebrated on Tuesday as it claimed to have successfully test-launched the country's first intercontinental ballistic missile, a move that could put the totalitarian state one step closer to striking the continental United States with a nuclear weapon. Earlier, U.S. and South Korean officials had said the launch appeared to be of an intermediate-range missile but officials said they are analyzing the data to figure out whether it could have been an ICBM rocket. Experts who quickly analyzed the missile's trajectory said it could potentially reach Alaska but not other parts of the continental United States.
An emotional announcer on North Korean state television said that the ICBM flew for 39 minutes, and the missile, called a Hwasong-14, could hit "anywhere in the world." The announcer also specified that the missile reached an altitude of 1,741 miles and flew 580 miles, which is a record for any of the previous tests carried out by North Korea. Although North Korean numbers are always highly suspect, those figures largely coincided with data released by analysts from South Korea and Japan.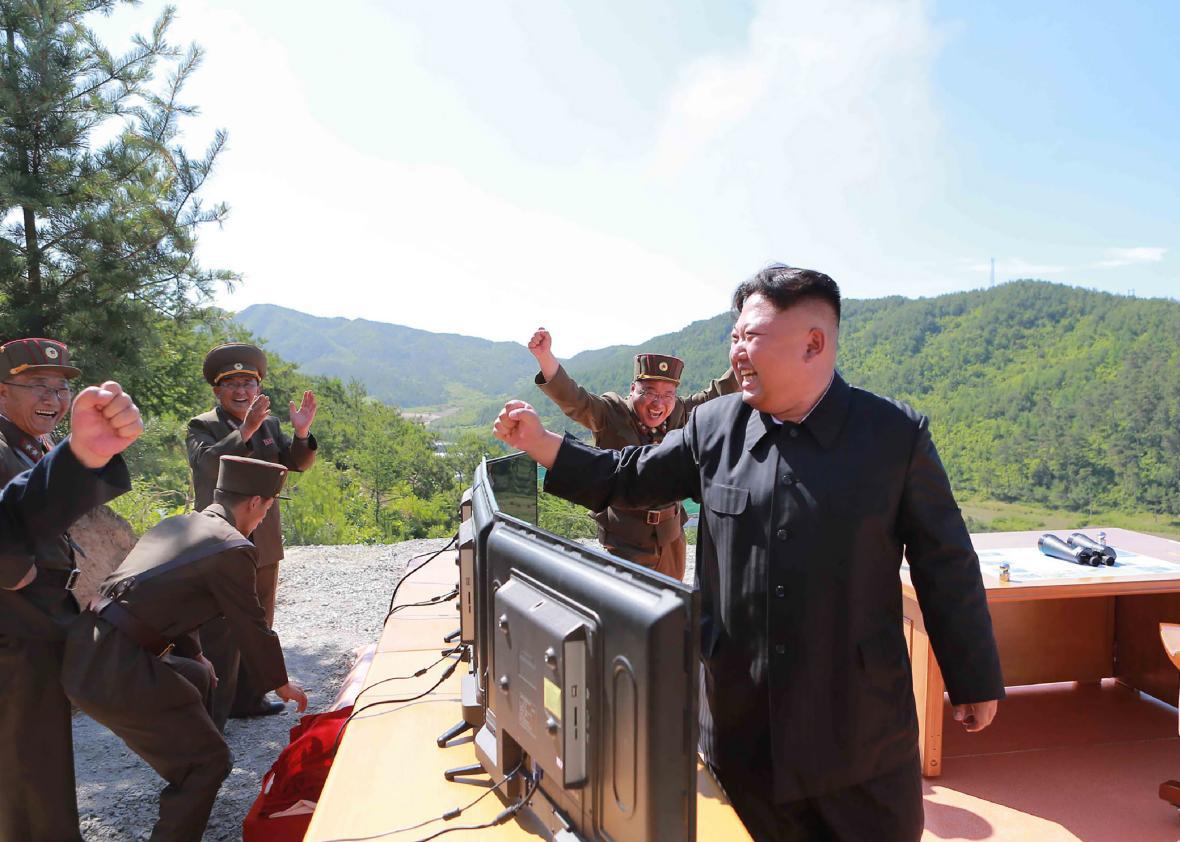 Even though a successful test of an ICBM could be a game changer, some analysts still doubt whether North Korea has the capability to miniaturize a nuclear weapon to fit into a missile. Others, however, say Pyongyang may already have that capability, and it is showing progress with each subsequent test. Still, even if that's the case experts say that one apparently successful test doesn't necessarily mean it can be replicated at will. "One successful test doesn't get them over the bar," Euan Graham, director of the International Security Program at Sydney's Lowy Institute told CNN. "They're claiming more than they can deliver at the moment."
Shortly after the launch, President Donald Trump took to Twitter to respond: "North Korea has just launched another missile. Does this guy have anything better to do with his life? Hard to believe that South Korea and Japan will put up with this much longer. Perhaps China will put a heavy move on North Korea and end this nonsense once and for all!"
By "this guy" Trump was presumably referring to North Korean leader Kim Jong-un, whom he has taunted on Twitter before. Earlier this year, Trump responded to Kim's threat of developing a nuclear weapon that can reach the United States by assuring that "it won't happen."
China quickly responded to Trump by urging patience. "China's contribution is obvious to all. China's role is indispensable," Foreign Ministry spokesman Geng Shuang said during a daily news briefing. Trump is likely to pressure his Chinese counterpart to take a stronger stance against North Korea when the two leaders meet at the Group of 20 meeting this week in Germany.