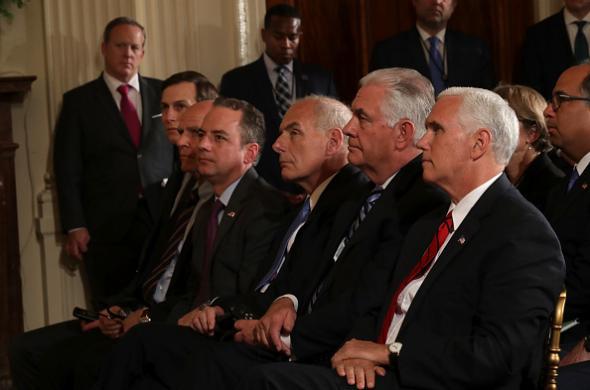 Former Homeland Security Secretary John Kelly was officially sworn in Monday as the new White House chief of staff. Also, CNN reported the following:
New White House chief of staff John Kelly was so upset with how President Donald Trump handled the firing of FBI Director James Comey that Kelly called Comey afterward and said he was considering resigning, according to two sources familiar with a conversation between Kelly and Comey.
1. Donald Trump hates James Comey and blames him for more or less all his problems.
2. Reince Priebus, who was widely suspected to be the source of various unflattering leaks about his White House rivals, just got replaced as chief of staff by John Kelly.
3. Hmm.
Hmm!
Correction, July 31, 2017, at 5:10 p.m.: This post's photo caption initially misidentified John Kelly.
---