This video is part of "Who's Afraid of Aymann Ismail?," a series featuring Slate's Aymann Ismail confronting fears about Muslims around the country. Follow along on the series Facebook page, and write to aymann@slate.com with suggestions.
When you see a woman wearing a hijab, what goes through your head? You might wonder if she's conservative, or if she has no choice but to wear it. Lately, it might seem political, like in the infamous Pepsi ad or this Allure cover.
My older sister Hebah, who just finished her medical residency, has been wearing hijab since she was five years old, but it doesn't look like it used to. It's smaller now, and more practical. My mother, an immigrant from Egypt, believes the hijab is essential to practicing Islam as a Muslim woman. And she badly wants her daughter to believe that too.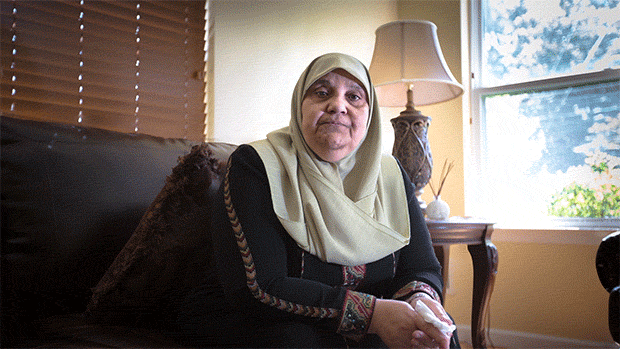 Both my mom and my sister believe it's a woman's choice to cover herself. But for Muslim women in America, it's far more complicated. In some cases, it comes down to a mother's relationship with her daughter. Above, I travel to Cambridge, Massachusetts, to visit Hebah, who tells me she does seriously consider taking off her hijab. Then I come back to my mom's house in New Jersey, and try to understand what might happen if she does.­
—Aymann Ismail
You can also watch Episode 1, on homophobia in Islam, and Episode 2, on why Ramadan is a more profound experience in America than anywhere else.
This series is written and produced by Aymann Ismail and Jeffrey Bloomer, and edited by Aymann Ismail.