This video is part of "Who's Afraid of Aymann Ismail?," a series featuring Slate's Aymann Ismail confronting fears about Muslims all around the country. Follow along on the series Facebook page.
When I watch Fox News in the first days of Ramadan, I realize that this is how a lot of people must see it—as yet another reason to be suspicious of Muslims. But in my 20th year of fasting, I'm starting to realize how unique it is to experience the holy month in America. In some ways, the experience is more profound here than in Muslim-majority countries.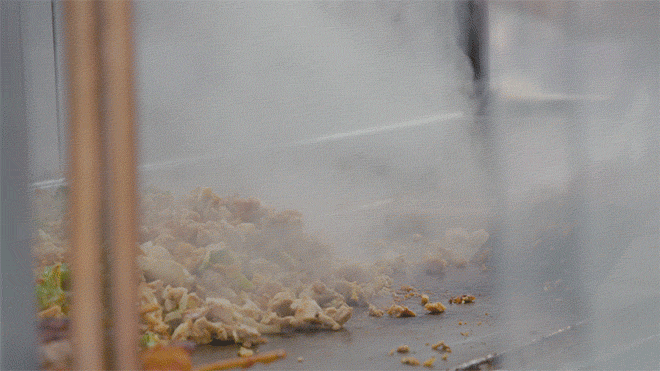 To explain why, I'm going to the guys who might have Ramadan the hardest—the halal cart workers in Manhattan, who labor over hot stoves and delicious food all day. Most of them are immigrants and know what it's like to observe the month here and abroad. After, as a little nostalgia for my fasting anniversary, I'm heading home to New Jersey to partake in an old family tradition.
—Aymann Ismail
You can also watch Episode 1: Homophobia. I want to confront homophobia in my community. I started at the home of a gay alt-right activist who blames Islam.
This series is written and produced by Aymann Ismail and Jeffrey Bloomer, and edited by Aymann Ismail.