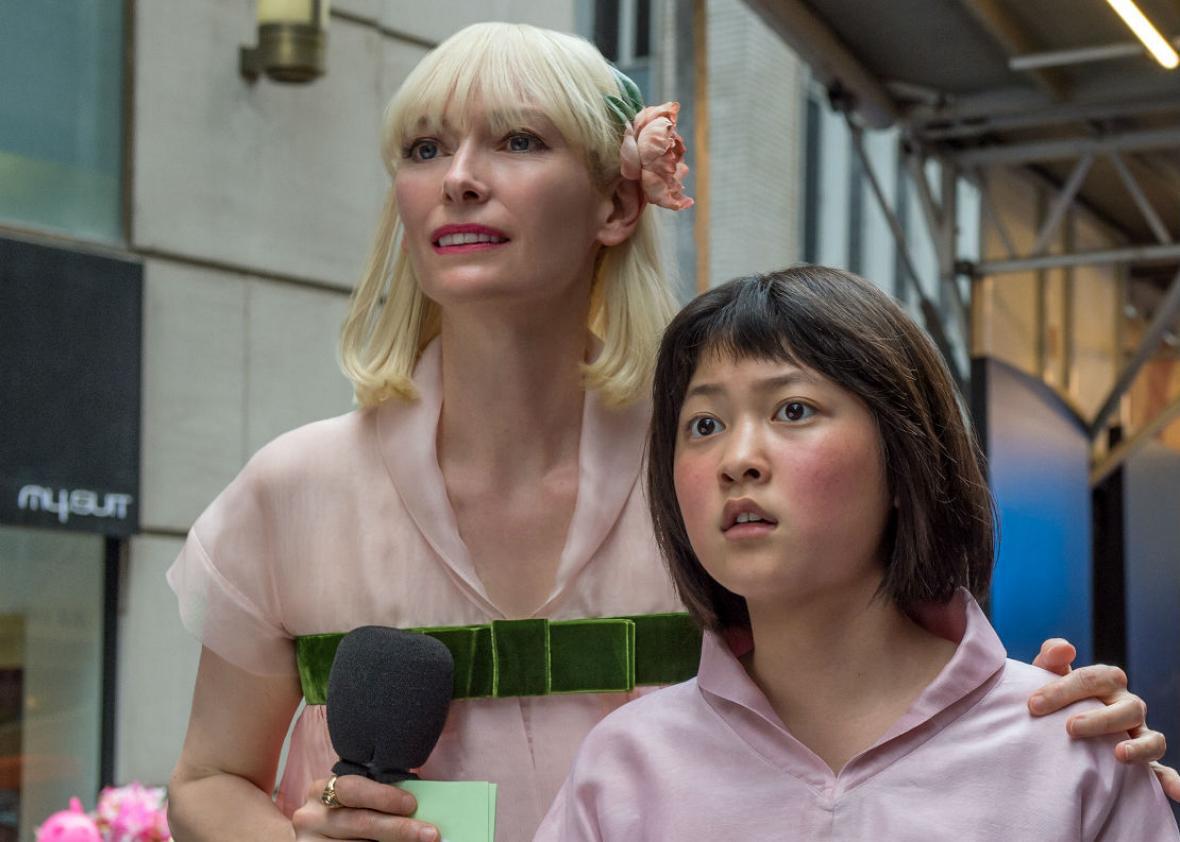 Listen to Episode 766 of Slate's The Gist:
Subscribe in iTunes ∙ RSS feed ∙ Download ∙ Play in another tab
Slate Plus members: Get your ad-free podcast feed.

The new movie Okja has pretty much everything. Car chases. Giant mutant pigs. A dystopian future. Jake Gyllenhaal with an outlandish moustache. A subtle social message. Tilda Swinton pretending to be Tony Blair. The movie is written by Korean director Bong Joon-ho (Snowpiercer) and returning guest Jon Ronson. Ronson takes us into the craft of writing the year's wildest movie.
In the Spiel, why congressional comity is overrated.
Join Slate Plus! Members get bonus segments, exclusive member-only podcasts, and more. Sign up for a free trial today at slate.com/gistplus.
Join the discussion of this episode on Facebook.
Email: thegist@slate.com
Twitter: @slategist
---