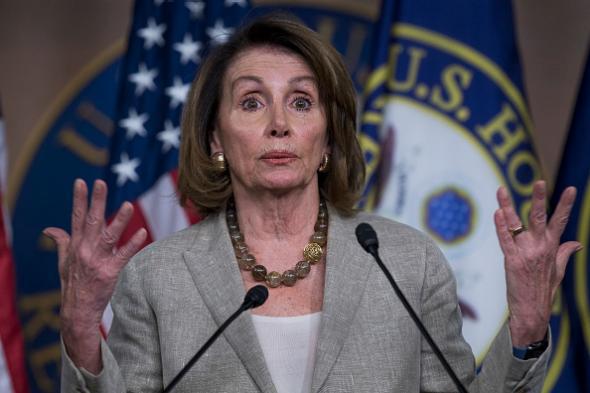 Democratic candidate Jon Ossoff lost a special House election in Georgia on Tuesday to Republican Karen Handel. It's the fourth high-profile special election Dems have lost since November. California Rep. Nancy Pelosi is the leader of the House Democrats. Should she be replaced, as some rabble-rousers are starting to suggest?
Reasons to put Nancy Pelosi on a raft in the Hudson Bay (metaphorically):
She's both unpopular and, for a congressional figure, relatively well-known. (In other words, most people who have an opinion don't like Mitch McConnell or Nancy Pelosi, but more people have an opinion on Pelosi than they do on McConnell.)
Republicans know this, and candidates such as Karen Handel have been quite successful at winning races by constantly running ads linking their opponents to Pelosi. (Handel even ran one in Spanish.)
The Democrats haven't won a majority in the House since four election cycles ago.
Reasons to keep Nancy Pelosi:
Republicans will still call Democrats out-of-touch limousine liberals with San Francisco values even if Nancy Pelosi is not in charge.
The fact that Democrats are losing in special elections in red states is overshadowing various data points that indicate that they're still poised for a major 2018 surge.
Many people believe Pelosi is a great legislative strategist.
The real problem is possibly Trump's powerful magic orb.
It really comes down to the question of whether you think there's something particularly problematic about Pelosi—maybe anyone in charge of leading congressional Democrats would become just as much of a villain as she is. On the other hand, when things aren't working, it often helps to try a new thing instead of the old thing that hasn't been working.
Who would replace her, you might ask? Well, I've got one idea.