To mark President Donald Trump's first 100 days in office, the Department of Homeland Security posted a multimedia update on its website featuring video of faceless federal agents placing handcuffs on a series of suspects. Immigration and Customs Enforcement officers had detained some 41,000 undocumented immigrants in that period—a 38 percent year-on-year increase—which, according to the site, reflects "President Trump's commitment to enforce our immigration laws." The update listed the names of now-detained immigrants who had been wanted for murder, following similar announcements from ICE highlighting detentions of rapists and kidnappers.
But fewer than 9 percent of the detainees whom ICE calls "criminal aliens" have been connected to crimes of violence. When ICE detained 84 foreign nationals in a sweep of the Pacific Northwest, for example, their press release led with the arrest of a previously deported Mexican man charged with the rape of a child. The agency did not mention 21-year-old Emmanuel Ayala Frutos, who had come to the United States when he was 6 and was granted Deferred Action for Childhood Arrivals status in 2013. In February, he entered a plea in a county court for possession of a butterfly knife. The judge in the case said Ayala Frutos posed no danger to the community; nevertheless, ICE agents picked him up at his Portland, Oregon, home and detained him for 19 days.
There's a gulf between Ayala Frutos' story and the story ICE tells. To close that gap, the Columbia Journalism School's Global Migration Project has been working to build a database of Trump-era immigration enforcement, scouring public sources from news reports to federal court filings. The team then selected a single event for every day in a 60-day period and distilled each into a short scene. The 60 days begin on Feb. 20, when DHS issued a pair of memos outlining how it would enforce Trump's hardline stance on immigration: by broadening the definition of "priorities for removal," hiring thousands more agents, deputizing local police to aid in arrests, loosening criteria for deportation, and more.
The targets include people like Romulo Avelica-Gonzalez, a Los Angeles father who had just dropped his 12-year-old daughter off at school when an ICE patrol detained him. (One of Avelica-Gonzalez's other daughters—he has four, all born in the U.S.—caught the detention on video and can be heard crying behind the camera.) They include the four Denver women who dropped domestic violence cases out of fear that ICE agents might detain them at the courthouse, or the 11 farm workers who were pulled from the buses delivering them to work and detained by immigration agents. They include people who were simply trying to visit the U.S.—the Nigerian software engineer, for example, who was forced to prove his credentials by taking a garbled "test." They include immigrants who died while jailed in private detention centers.
Stories like these are not entirely peculiar to the Trump administration. In the early and middle years of President Barack Obama's time in office, deportations reached historic highs—more than 400,000 annually. Hundreds of thousands of children were separated from their parents; communities were ruptured. But in the last two years of the Obama era, deportations fell nearly by half, and over his presidency a growing proportion of deportations were of people detained at the border rather than taken from their homes. Under pressure from immigrants' rights groups, the Obama administration ordered immigration agents to focus on recent arrivals and people convicted of crimes, and avoid targeting caretakers of young children and people with physical or mental disabilities.
Now the pendulum is swinging in the other direction. "ICE will no longer exempt any class of individuals from removal proceedings if they are found to be in the country illegally," DHS states. During the 2016 campaign, Trump promised nothing less than a mass deportation of the nation's undocumented immigrants. So far, he and his agencies seem intent on keeping that promise. What follows is a fearful mosaic of raids, detentions, and deportations in 2017 America.
Research for this project was conducted by Chris Gelardi and the graduate students from Columbia Journalism School's Global Migration Project.
Feb. 20 – Washington, D.C.
The Department of Homeland Security issues two memos on enforcement of President Trump's immigration stance.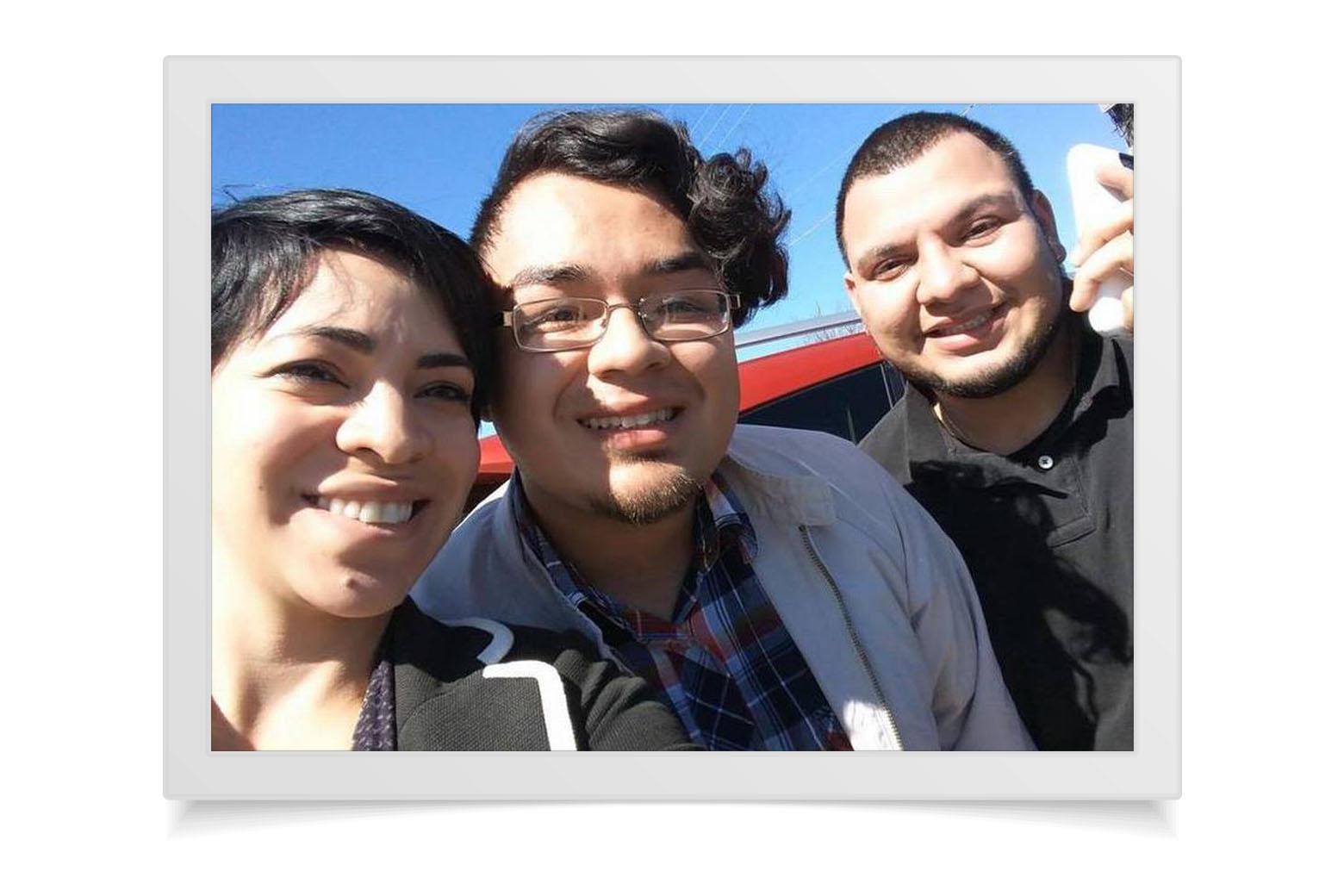 Edwin was arrested for traffic violations. He posted bail but was jailed overnight on an "immigration hold."
Feb. 22 – Indianapolis
The 15-year-old missed a check-in with an immigration judge. ICE locked her up—and her mother.
Feb. 23 – Idaho Falls, Idaho
Tomas' girlfriend said he was doing routine paperwork for ICE when they detained him.
Feb. 24 – Woodburn, Oregon
Two buses of farmworkers were heading to the flower fields. Eleven were detained.
Feb. 25 – Charlotte, North Carolina
Arrested for theft, Gus will miss graduation and instead fly to Mexico, a place he barely knows.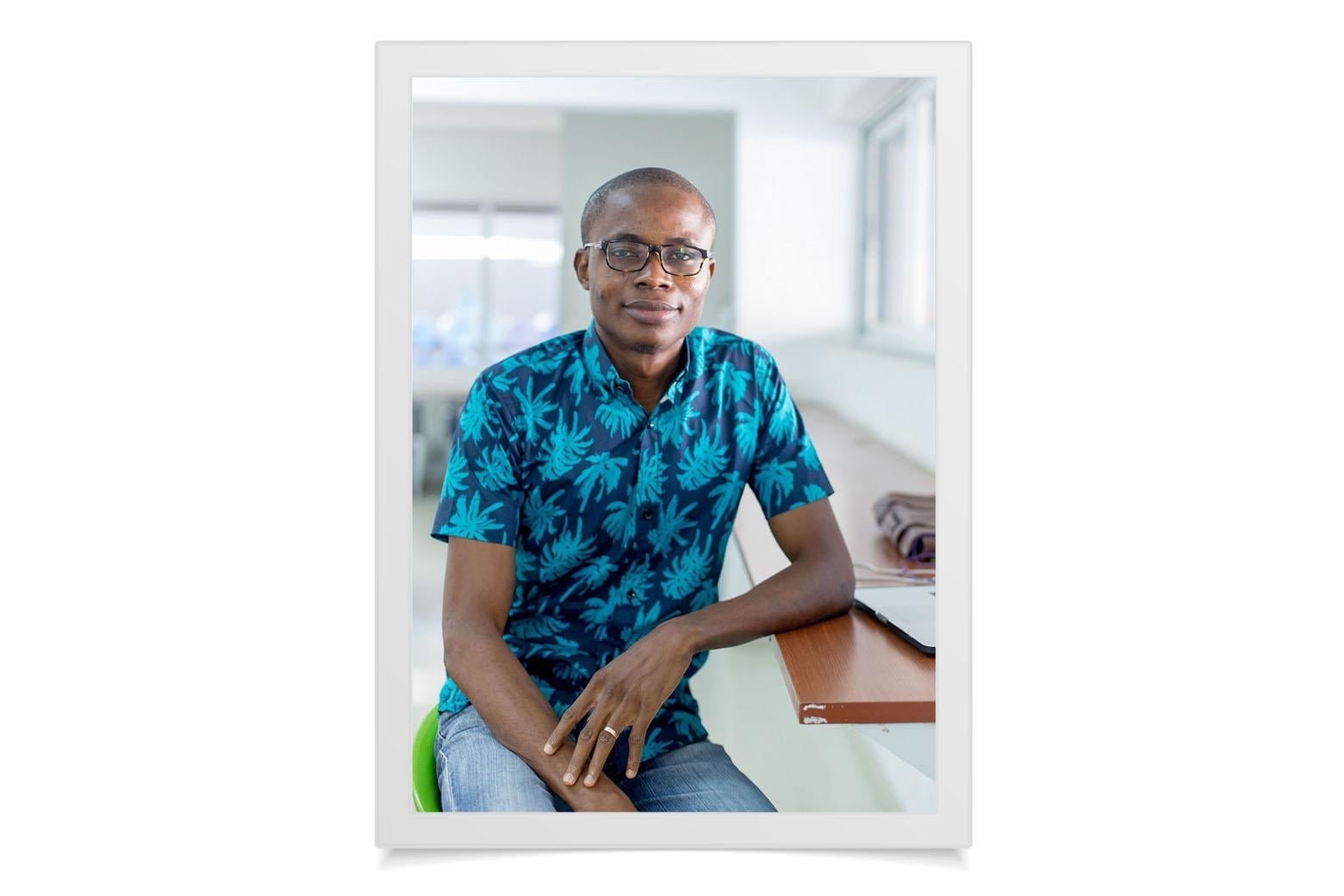 Customs didn't believe Celestine was a software engineer. So they gave him an impossible test.
Feb. 27 – Sacramento, California
At 20, Juan had consensual sex with a 16-year-old. The Supreme Court would decide if he'd be deported for it.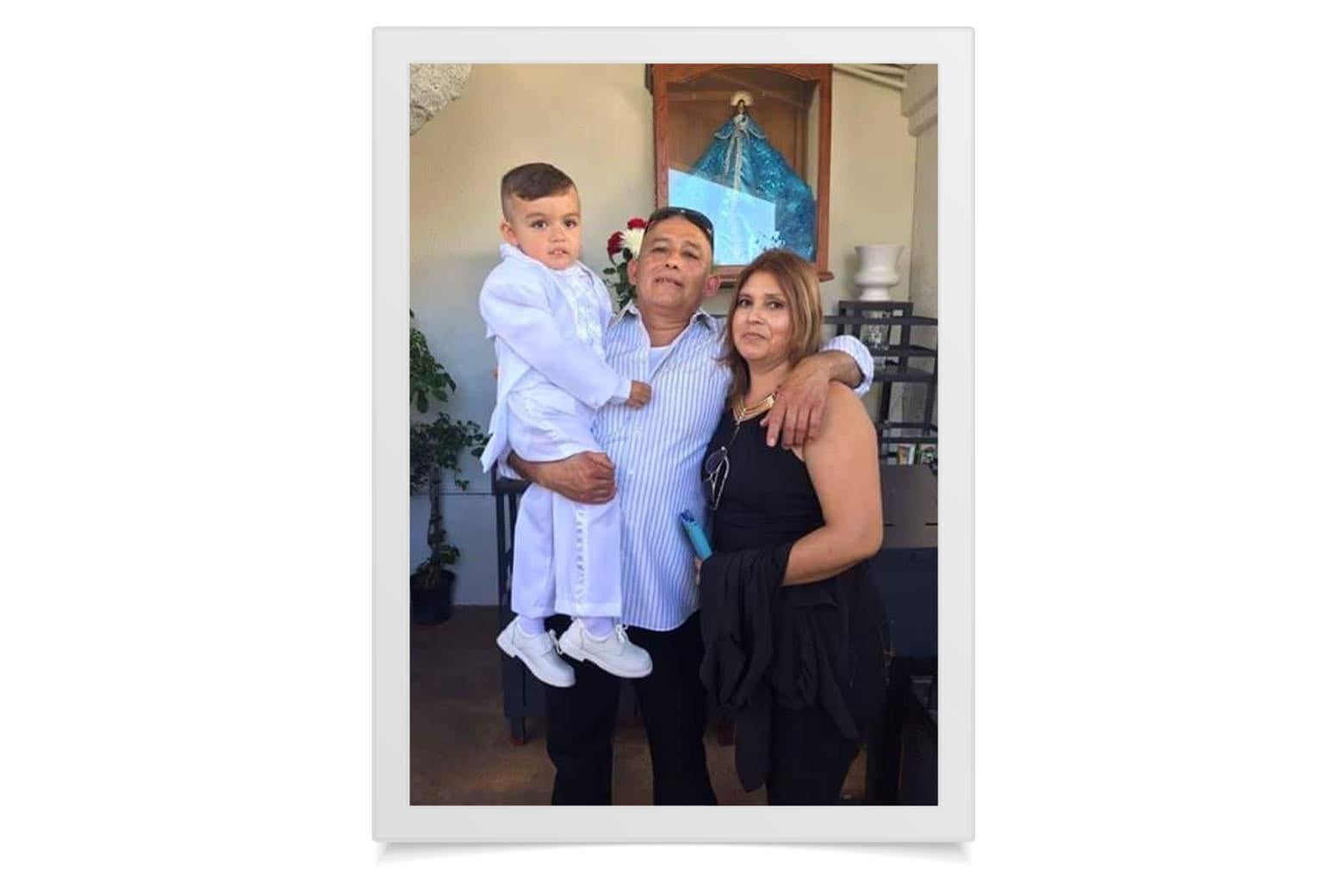 Romulo had just dropped off his daughter at school. As he drove away, two ICE vehicles followed closely after.
March 1 – Jackson, Mississippi
ICE raided a Dreamer's home. They arrested her father and brother. She spoke out. So ICE arrested her, too.
March 2 – Chinook, Washington
She wanted her kids to visit their dad in detention, but her lawyer warned that she might also be detained.
March 3 – Mira Mesa, California
Clarissa dotes on her grandchildren. She didn't see them again after unmarked SUVs arrived at her house.
Khoudiedia was put on a plane to Senegal. Her kids started fundraising for a trip to visit her.
March 5 – Lacolle, Quebec
America isn't safe anymore, Mamadou thought, and fled to Canada. Police found him freezing in the snowy woods.
Isidro has grandchildren, a green card—and an old marijuana conviction. ICE detained him.
March 7 – Burlington, Kentucky
Rony told the agents he was a U.S. citizen. They didn't think so and held him for nearly three weeks.
"If they are here in the U.S. illegally, I won't teach them," a high school teacher wrote to colleagues.
March 9 – Harrisburg, Pennsylvania
Her husband was going to work when he was detained. Now, she says, "I don't know how we are going to eat."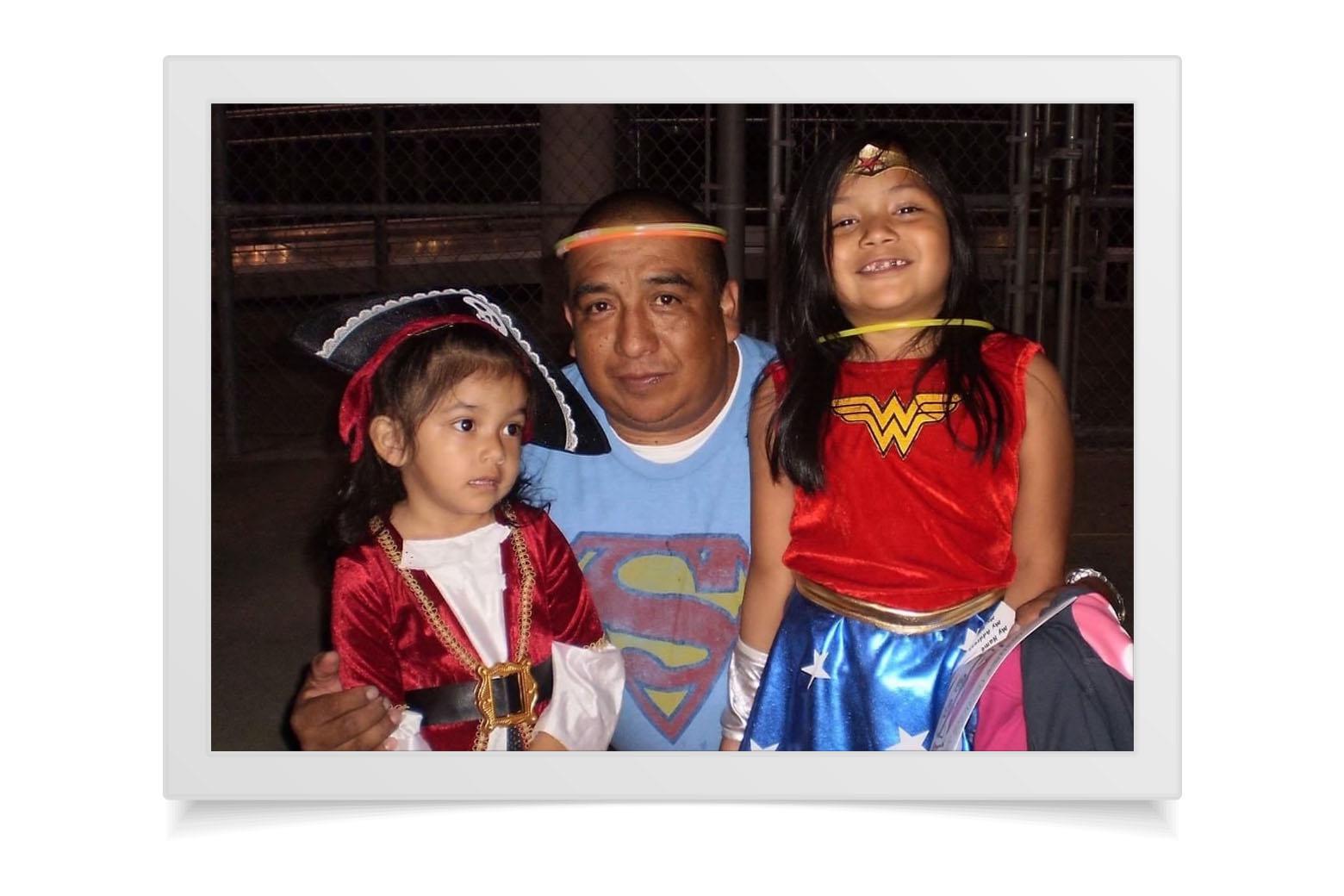 March 10 – Dickinson, Texas
A week after he was pulled over for a broken taillight, Gerardo was deported back to Mexico.
March 11 – Lewiston, New York
Border Patrol denied entry to the 12 Canadian church volunteers because they "would be taking American jobs."
Eloq was supposed to play South by Southwest. Instead he was cuffed, detained, and sent back to Denmark.
March 13 – Lafayette, Louisiana
Roger Rayson, 47, becomes the first immigration detainee to die under President Trump.
March 14 – Delaware, Pennsylvania, and West Virginia
ICE announces arrests of 248 immigrants in three states over two weeks, "to keep our communities safe."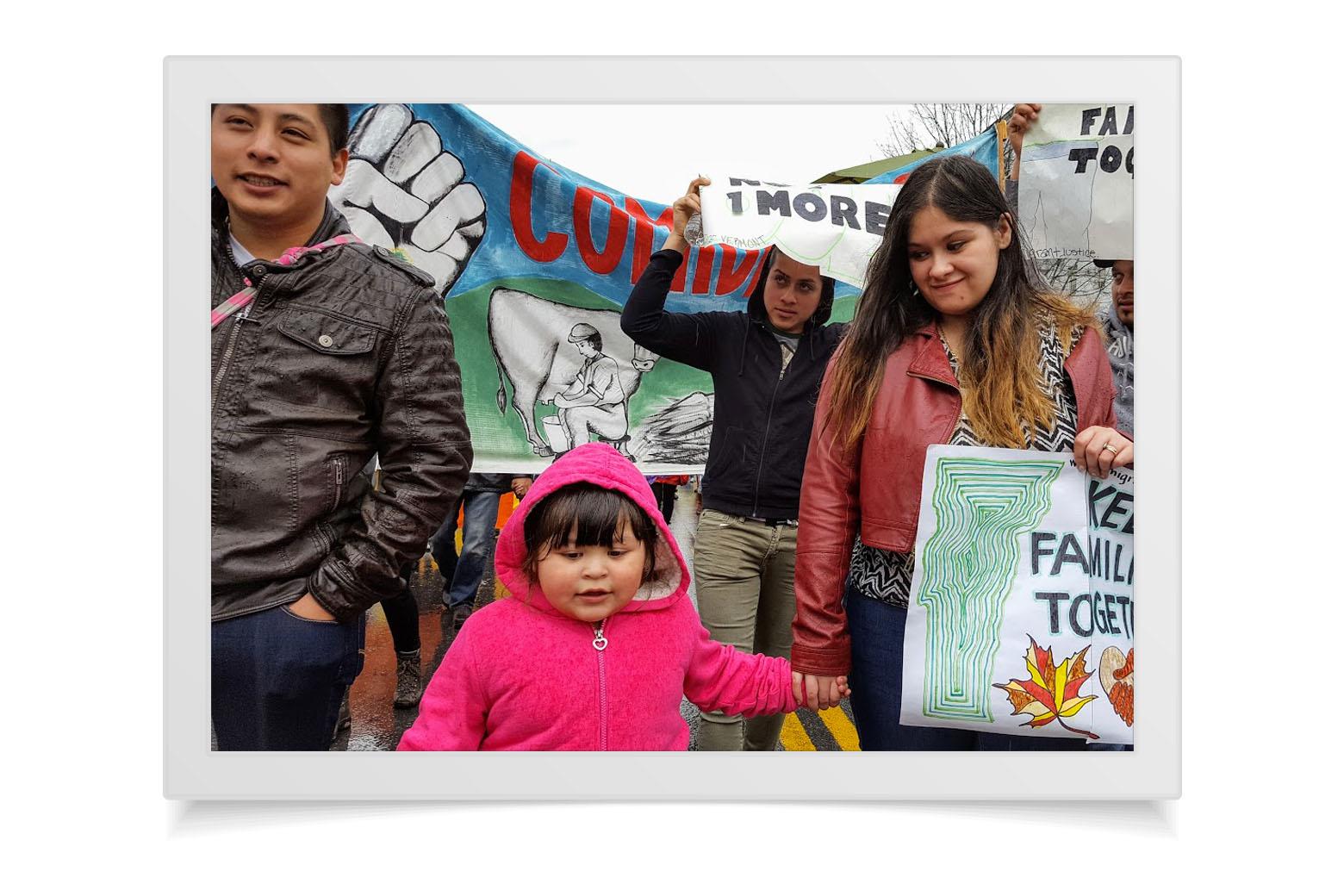 March 15 – Burlington, Vermont
Alex wasn't in court when his DUI charge was tossed—ICE arrested him before the hearing. His wife is pregnant.
Within a week, four women will drop domestic violence cases due to fear ICE will spot them in the courtroom.
March 17 – Dover, New Hampshire
Enrique was on the Vermont attorney general's immigration task force. Now he's in ICE detention.
140 agents raided a cockfight. About 50 people were taken into custody.
March 19 – Four towns in Alabama
Last day of a three-day ICE sweep. "40 people removed from their families without any warrants," one advocate said.
Arrested at his annual ICE check-in, the Army vet requested release so he could pay his 12 employees.
March 21 – Albion, New York
Five apple pickers were carpooling to work. No criminal records. All detained.
March 22 – Adelanto, California
After three months of detention, Osmar was found hanging in his cell. He died six days later.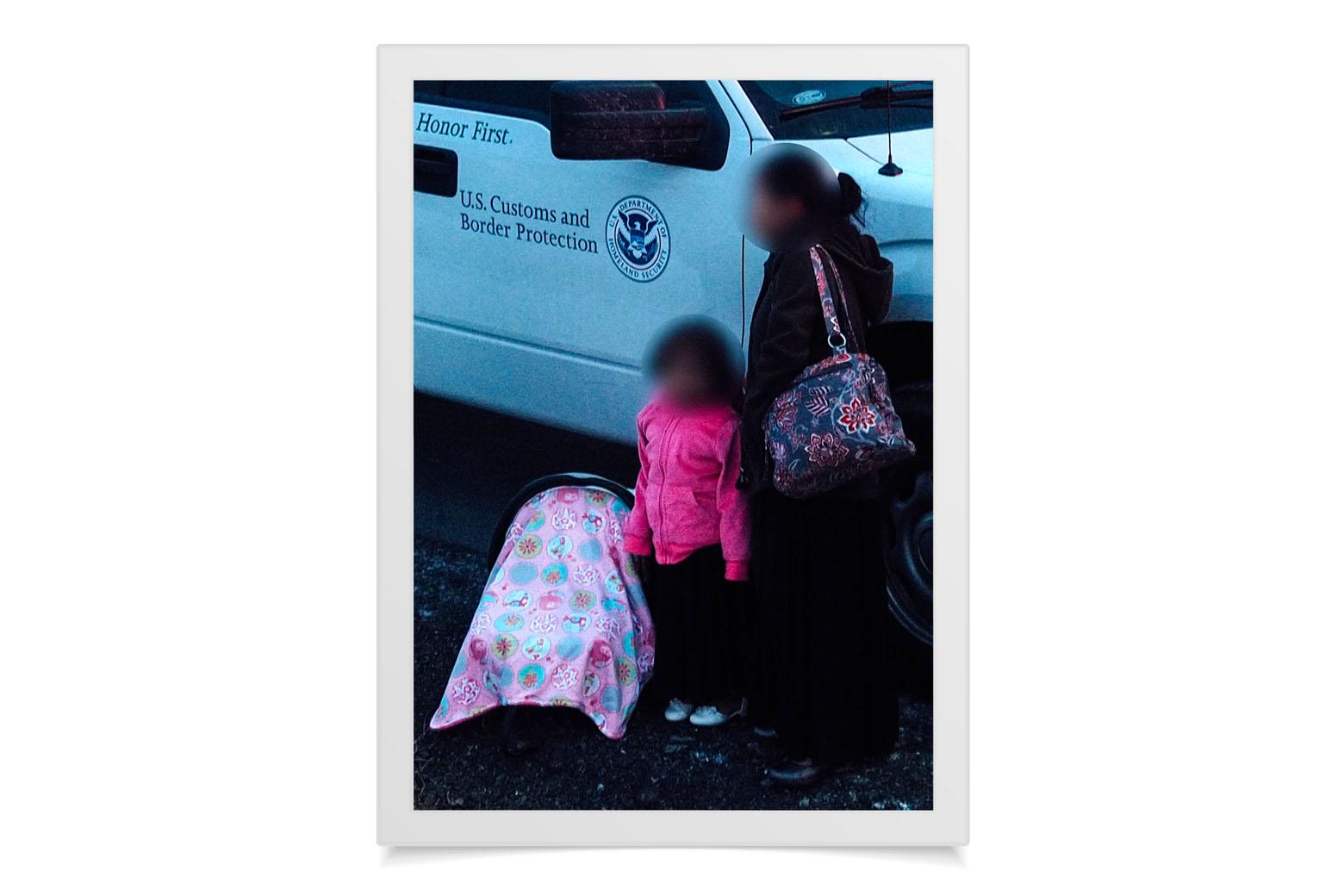 March 23 – Irondequoit, New York
People rally in support of a family—two women, six children—pulled over by Border Patrol and detained.
March 24 – Tacoma, Washington
A couple paid $2,000 for green cards. Now they know it was a scam—and they risk deportation.
43 Dreamers with criminal convictions deported in the first two months of the Trump presidency.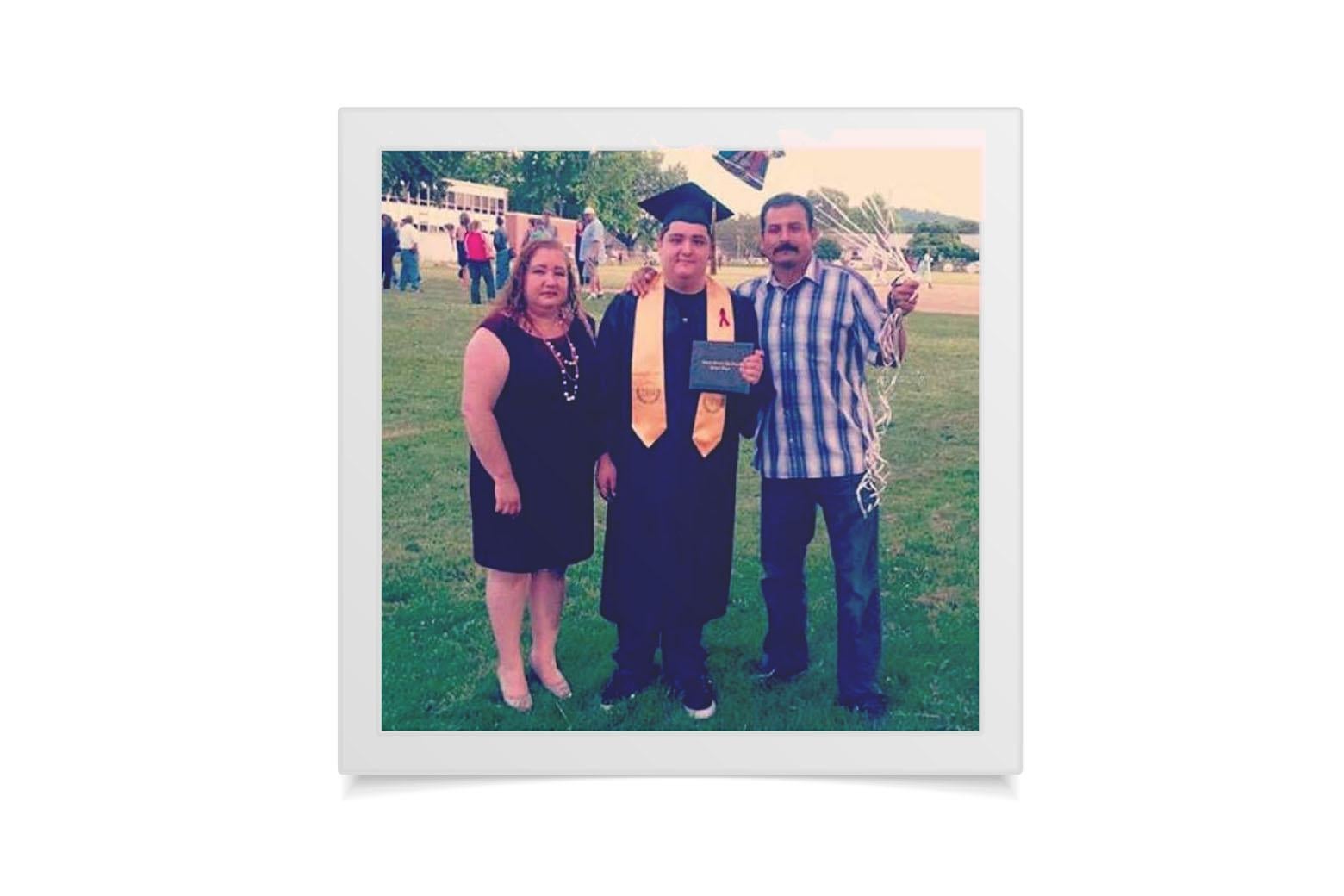 March 26 – Portland, Oregon
The county judge said Emmanuel posed no danger. ICE detained him for 19 days anyway.
"They shot my dad … and I don't know why," Carmen said. He wasn't the one ICE was looking for.
March 28 – Durham, North Carolina
ICE agents came looking for a wanted murderer. The suspect wasn't there, but Edwin was.
March 29 – Lawrence, Massachusetts
ICE arrested three people at their green card appointments. It's a "catch-22," said one lawyer.
March 30 – Stamford, Connecticut
Carmelino, who has no criminal record, was put on a plane to Guatemala, where he hasn't been for 21 years.
Two sisters, 11 and 20, deported to Panama after two nights' detention at Logan Airport. They'd come to visit their mom.
April 1 – Oklahoma and Texas
ICE begins three-day operation that ends in 75 arrests of undocumented immigrants.
April 2 – Penn Township, Pennsylvania
"Everything was peaceful," the lieutenant said after police turned over two men with expired registration to ICE.
ICE concludes a sweep of 31 foreign nationals, including one with a "pending" drug charge.
April 4 – South Bend, Indiana
Helen voted for Trump. Five months later, ICE forced her undocumented husband back to Mexico.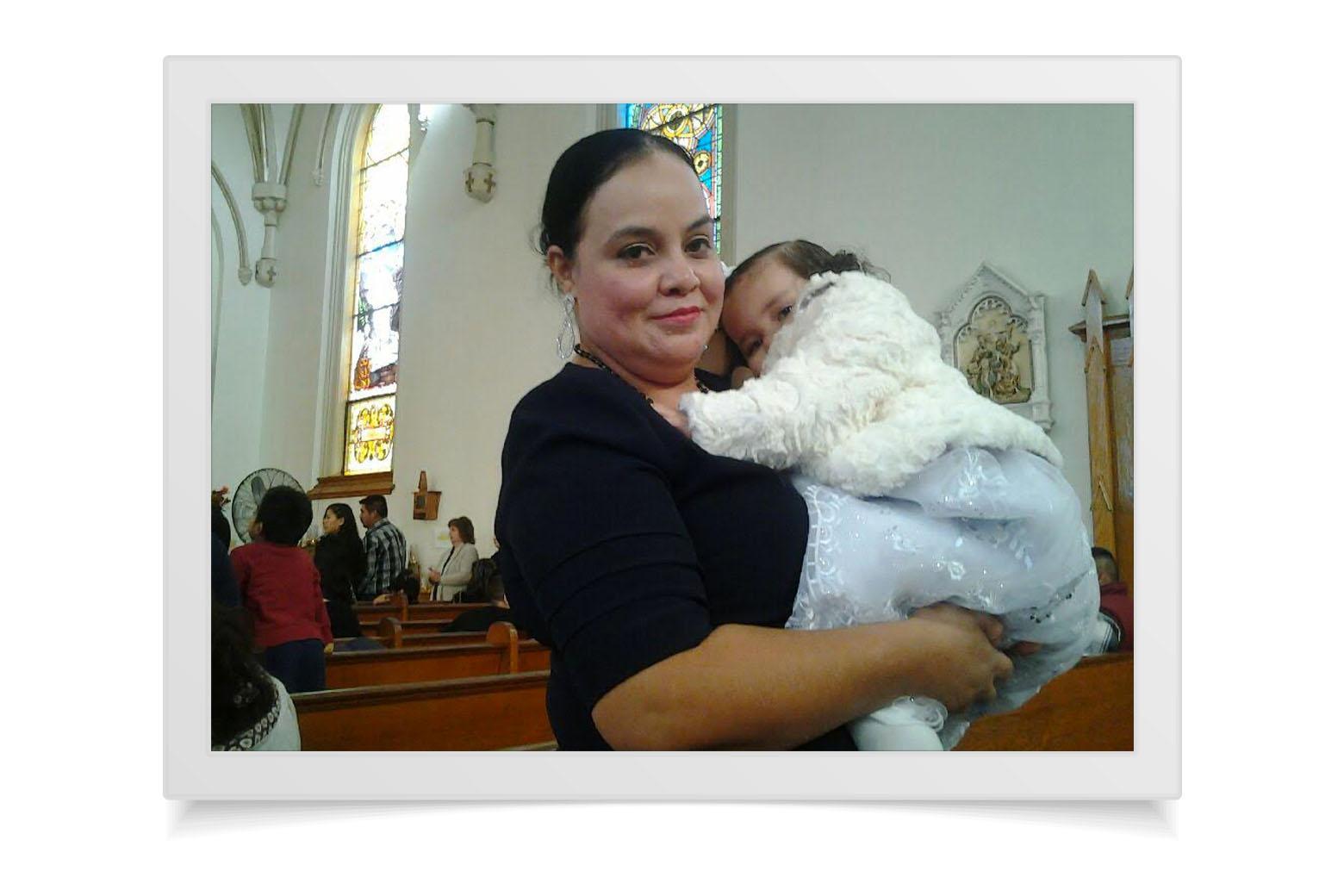 April 5 – Fairfield, Ohio
Maribel will be deported to Mexico. Her four young children are U.S. citizens. Where will they go?
April 6 – Portland, Maine
Abdi fled war in Somalia at age 7. He was in court for a DUI when ICE handcuffed him.
April 7 – Salt Lake City
Betty took care of her elderly mother and disabled son. Then she was deported to Colombia.
April 8 – Why, Arizona
Ulises kept trying to cross the border. This time the sentence was up to 30 days in prison.
April 9 – Clarkston, Georgia
At least eight Somali immigrants and refugees arrested this week. "People are beginning to hide," says one advocate.
April 10 – Tacoma, Washington
Detainees at a holding center start a hunger strike. "Right now it's more of a meal refusal thing," an ICE rep said.
April 11 – Washington, D.C.
Attorney General Jeff Sessions issues a memo mandating "prioritization of criminal immigration enforcement."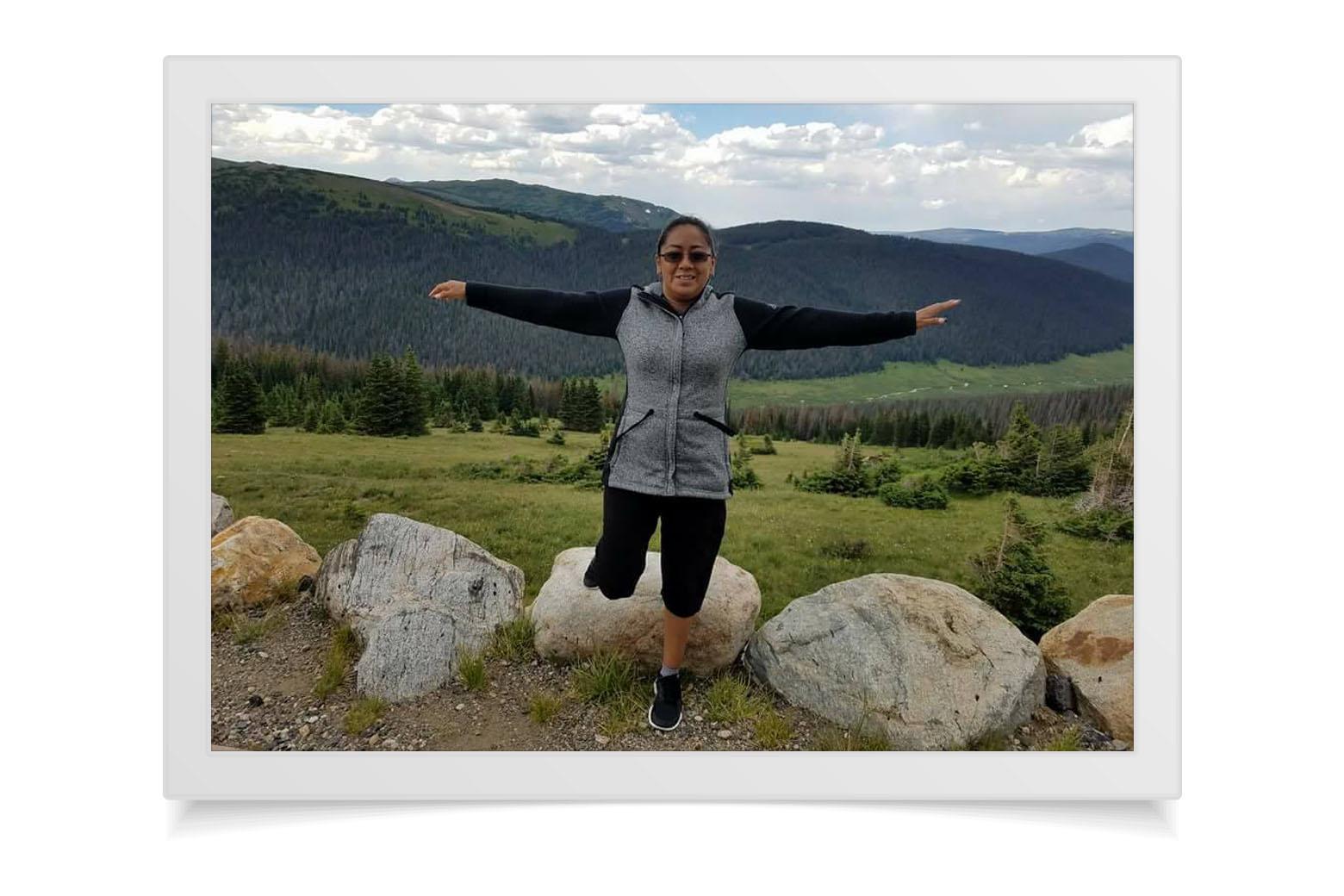 April 12 – Aurora, Colorado
In 2012, Maria drove without a license. In 2017, she was arrested and deported. Her youngest child is 7.
April 13 – Adelanto, California
Sergio succumbed to internal bleeding. He was the sixth ICE detainee to die in custody this year.
April 14 – Eagle Pass, Texas
Macario was deported to Mexico in January. When he tried to come back, he was charged as a felon.
April 15 – Westboro, Massachusetts
The ESL teacher worries about her students, who fear their parents might disappear while they're at school.
April 16 – San Ysidro, California
Families met at Friendship Park on the U.S.–Mexico border. Patricia hadn't seen her siblings for 17 years.
ICE arrests some 95 immigrants, saying most of them committed crimes but offering few details.
Mahir, who stayed sober and out of trouble for a decade, was deported to Afghanistan. His wife and daughter will follow.
29 years after he left, Raied boarded the first deportation plane to Iraq since 2010.
Espilvio was still appealing his asylum case when he was deported back to Nicaragua.
Lead photo caption: Border Patrol agents took two Guatemalan women and six children into custody after a traffic stop in Geneseo, New York, on March 23. Photo by Evan Goldstein.