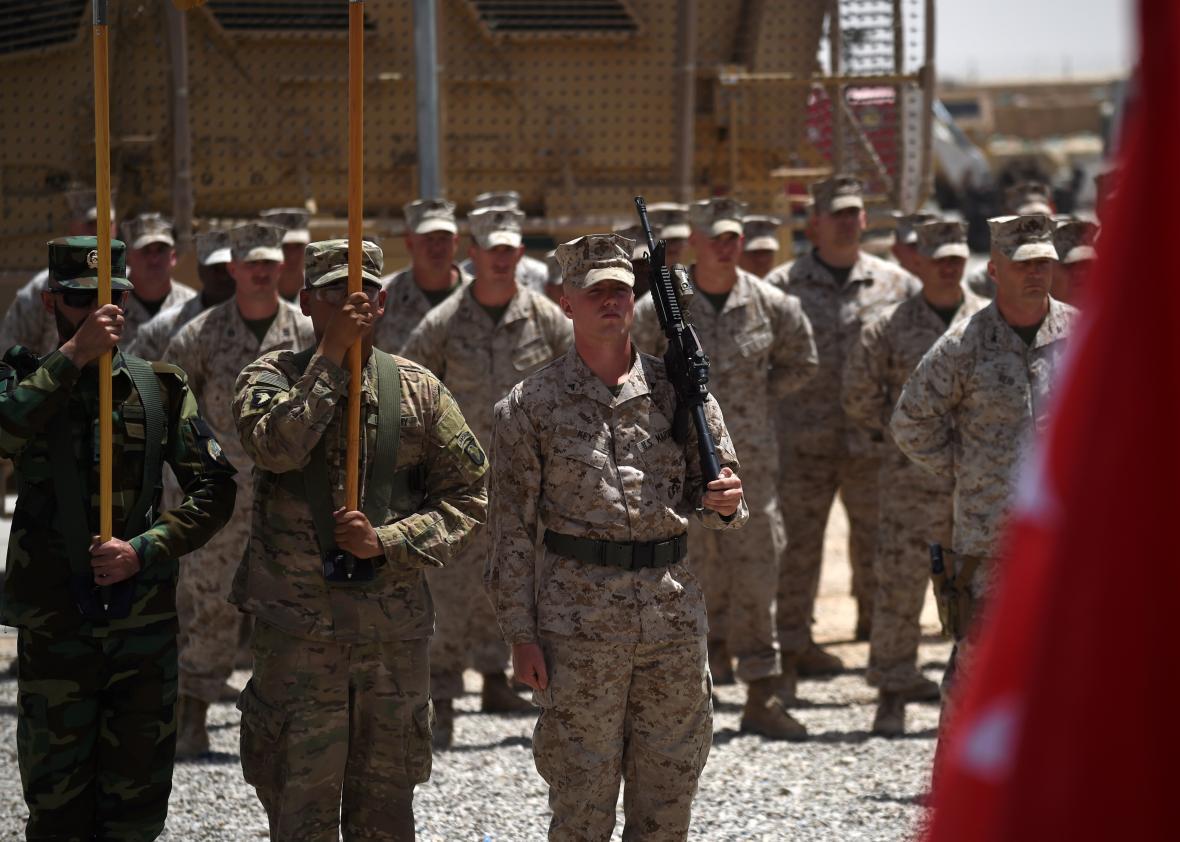 Trump administration officials have recommended sending between 3,000 to 5,000 additional troops to Afghanistan. From the New York Times:
The added troops would allow American advisers to work with a greater number of Afghan forces, and closer to the front lines.
The recommendation, which has yet to be approved by President Trump, is the product of a broad review by the Pentagon, the State Department, intelligence community and other government agencies on America's longest war. It is broadly consistent with advice Gen. John W. Nicholson, the top American commander in Afghanistan, gave Congress in February.
Warning that the United States and its NATO allies faced a "stalemate," General Nicholson told lawmakers that he had a shortfall of a "few thousand" troops and said more personnel would enable the American military to advise the Afghan military more effectively and at lower levels in the chain of command.
The Times says there are currently around 13,000 troops, including 8,400 Americans, aiding Afghan forces. Additional NATO troops would also be committed under current proposals. The deployment of additional troops would be partially aimed at forcing the Taliban to the negotiating table with the Afghan government.
Asked Tuesday afternoon by NPR's Mara Liasson whether committing additional troops to Afghanistan could be futile, White House press secretary Sean Spicer dismissed the question:

Liasson: As he considers what to do next and if he wants to commit more troops, at one point we had 100,000 troops there and we didn't eliminate the threat. Why would 15,000 do the trick if 100,000 didn't before?
Spicer: Well, I think that's a very Washington question, meaning just because you spend more, throw more people, doesn't mean you're doing it in the most effective way. I think that one of the things he has asked his national security team to do is to actually re-think the strategy. What are we doing to achieve the goals that you are asking about?
No word has emerged on what the new strategy to achieve those goals might be. Trump is expected to make a decision on deployments before a NATO summit in Brussels begins on May 25.