Just after midnight EDT on Wednesday, President Donald Trump sent the following tweet, which has since been deleted.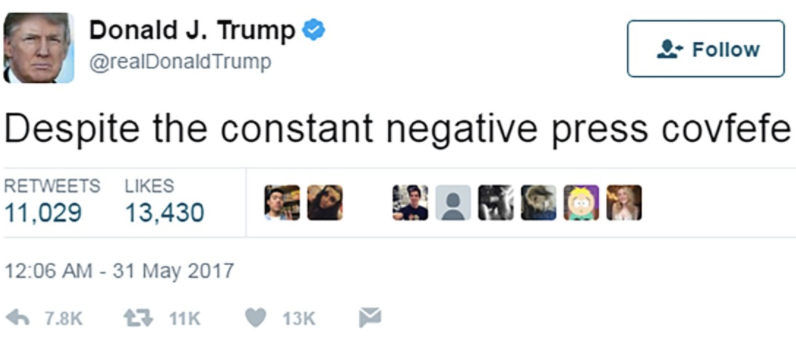 It seems obvious that he misspelled coverage, and Trump himself joked about the word covfefe later in a rare moment of seeming self-awareness:
At Wednesday afternoon's press conference, White House spokesman Sean Spicer said that "The president and a small group of people know exactly what he meant" by covfefe. This reads like a joke, but if you listen to the audio—the press conference was audio-only—Spicer sounds extremely, deadly serious and angry:
Has Spicer now been ordered by the notoriously reality-averse president to sincerely claim that covfefe is an actual thing? Is he joking about it, but doing it badly? Speaking earnestly, but only out of deranged personal resentment toward facts-obsessed reporters and other "elites"? And am I seriously spending mental energy thinking about this that I could be using instead on literally any other activity, such as scrolling through the Google Image results for "pizza"? Apparently I am!