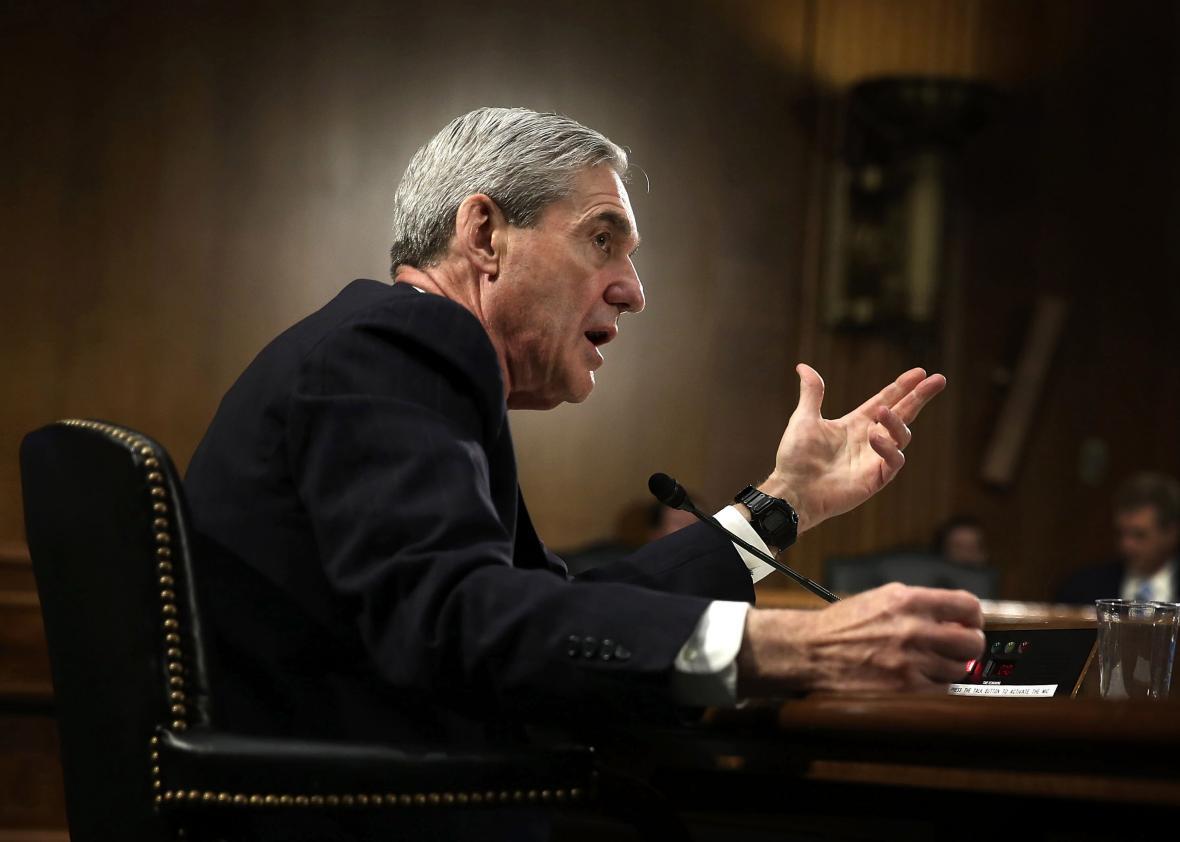 The Justice Department has appointed a special counsel to oversee the FBI's investigation into Russian interference in the 2016 election and possible coordination with the Trump campaign. In an order issued Wednesday, Deputy Attorney General Rod Rosenstein named former FBI director Robert S. Mueller to the role. Mueller, who has most recently been working at the law firm WilmerHale, was appointed to the FBI director job by George W. Bush a week before Sept. 11 and served for 12 years.
Appointing a special counsel was widely viewed as the only way for the Justice Department to bring any semblance of integrity to the Russia probe, which Rosenstein became responsible for after Attorney General Jeff Sessions recused himself from it under pressure back in March. Rosenstein's decision comes eight days after Trump fired James Comey as the director of the FBI, in a move that Trump himself admitted was motivated by his displeasure with the status of the Russia investigation (and involved a letter from Rosenstein criticizing Comey's handling of the Hillary Clinton email investigation).
In his memo Wednesday, Rosenstein specifies that the investigation Mueller is now in charge of concerns "any links and/or coordination between the Russian government and individuals associated with the campaign of President Donald Trump" as well as "any matters that arose or may arise directly from the investigation"—an implicit reference to Trump's alleged attempts to undermine the process.
Rosenstein said in a statement that while his decision to appoint a special counsel should not be read as a finding that "crimes have been committed," he believes that it is "in the public interest" to "place this investigation under the authority of a person who exercises a degree of independence from the normal chain of command."
As special counsel, Mueller will be authorized to bring criminal charges if he believes they are warranted, though it's worth noting, per this explainer from the New York Times, that his authority is not absolute, and that he can still be fired or overruled.
More on this developing story soon.