We can add this to the long list of President Donald Trump being hypocritical. First lady Melania Trump arrived in Riyadh, Saudi Arabia, without a headscarf as did the president's daughter, Ivanka Trump.
The move was hardly surprising considering it's the modern tradition for visiting Western dignitaries not to wear headscarves in Saudi Arabia. Hillary Clinton, German Chancellor Angela Merkel, and British Prime Minister Theresa May all chose to not cover up their heads when visiting the kingdom.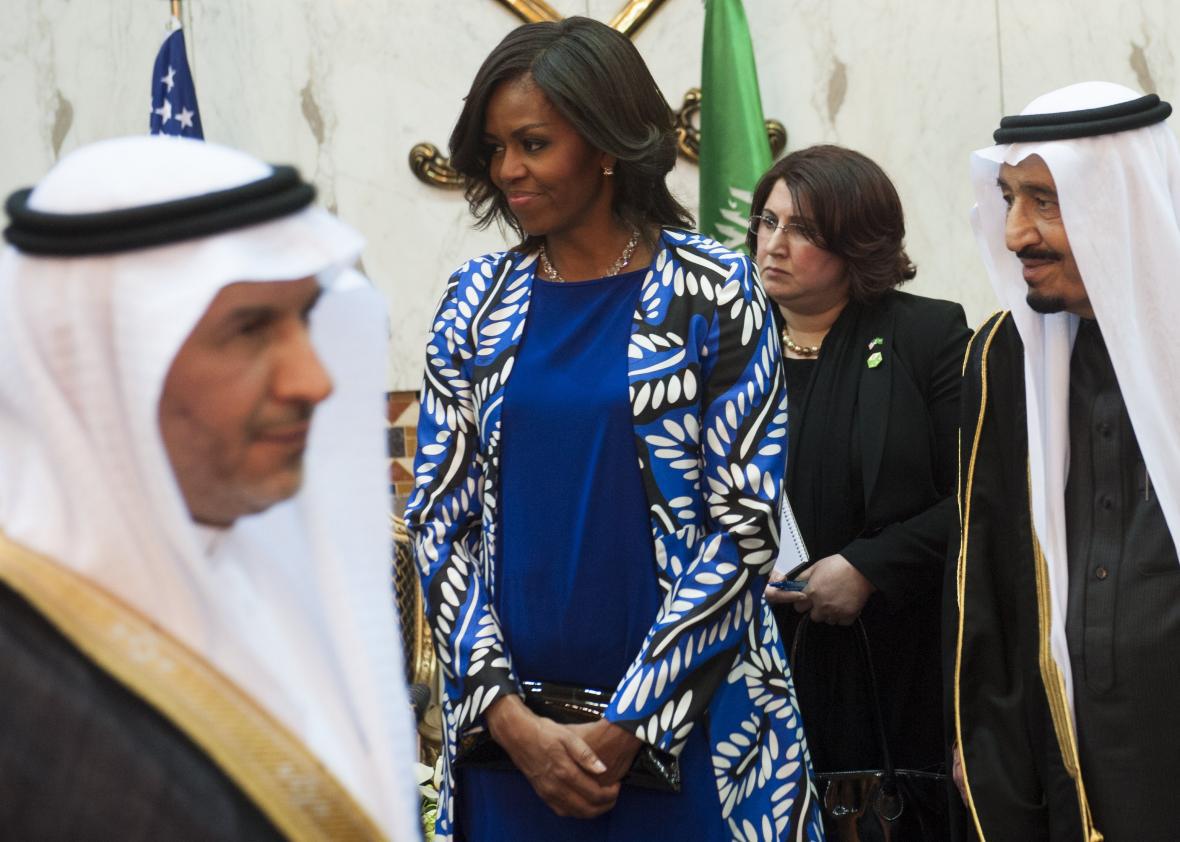 So, why is it notable that Melania and Ivanka Trump didn't wear headscarves? Because Donald Trump had publicly criticized then–first lady Michelle Obama for doing just that. "Many people are saying it was wonderful that Mrs. Obama refused to wear a scarf in Saudi Arabia, but they were insulted. We have enuf enemies," Trump wrote on Twitter in January 2015.