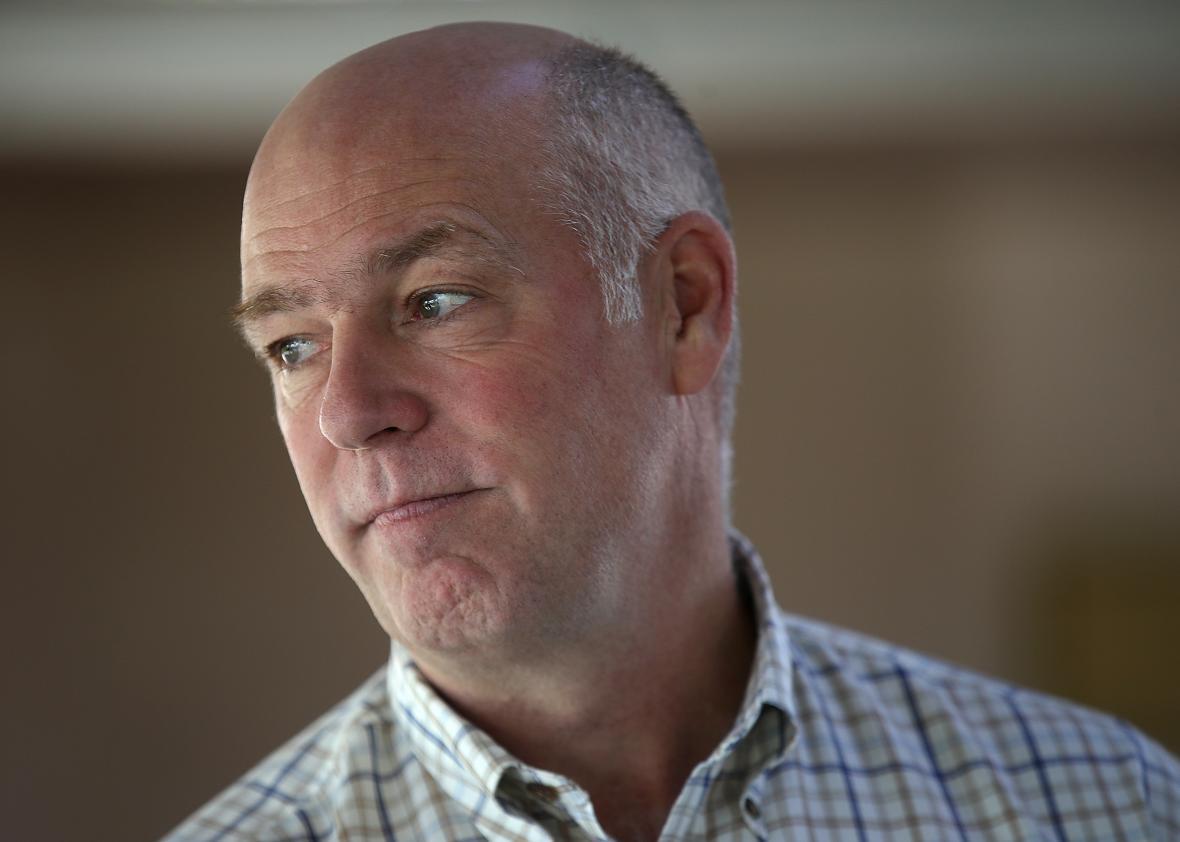 Happy Memorial Day Weekend!
First off, a position statement: Slate Plus—and (indeed I feel reasonably confident in asserting although I haven't asked anyone) Slate as a whole—stands foursquare against the practice of assaulting journalists when they ask you policy questions you don't want to answer while running for office here in the United States. I'm ambivalent about making this statement, not because I entertain any real doubts about the position itself but because the fact that it's a "position" at all—one side of some kind of "debate" in which everyone lines up along the usual partisan axis—is the problem in and of itself. But I guess this is where we are now, and we have to face reality, in which there are Republican congressional front-runners who feel like they can beat the shit out of working reporters on mic with impunity and say, "No, this is bad." So that's what I'm doing here, for all the good it will do, i.e., none. OK, here's some stuff to read.
From Slate
Not from Slate
And finally
Don't miss the first episode of our Conspiracy Thrillers Movie Club, in which Sam Adams and Mark Harris talk over The Manchurian Candidate. Future episodes will take on All the President's Men, the Bourne trilogy, and Get Out—and they're only for Slate Plus members.
Thanks for your membership, which makes our work possible.
Gabriel Roth
Editorial director, Slate Plus
---