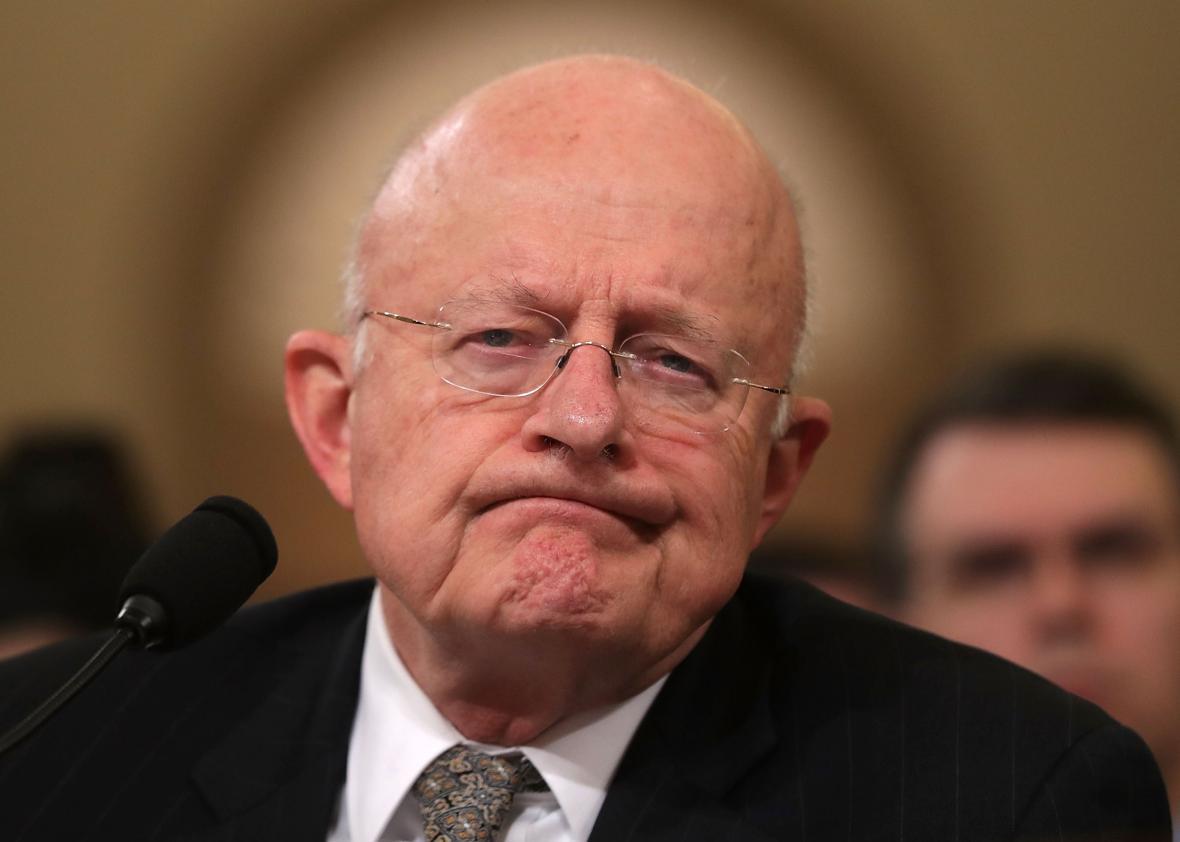 Former Director of National Intelligence James Clapper went on Sunday talk shows to harshly criticize President Donald Trump and undermine his claims that there was no Russian interference in the campaign. In no uncertain terms, Clapper made clear that he believes the current commander in chief is a threat to the U.S. government and its institutions.
"I think, in many ways, our institutions are under assault, both externally—and that's the big news here, is the Russian interference in our election system. And I think as well our institutions are under assault internally," Clapper said on CNN's State of the Union. When CNN's Jake Tapper asked if he meant "internally from the president?" Clapper didn't hesitate: "Exactly." More precisely, Clapper said that the "built-in system of checks and balances" set up by the founding fathers is "under assault and is eroding."
In an interview with ABC's This Week, Clapper said that Russia likely sees the firing of FBI Director James Comey as "another victory on the scoreboard for them" because "the lead of the investigation about potential collusion between Russia and the Trump campaign has been removed."
Beyond the FBI firing, Clapper also severely undermined the way the president keeps on citing him as evidence that there was no collusion between the Trump campaign and Russia. "I don't know if there was collusion, political collusion, and I don't know of any evidence to it, so I can't refute it and I can't confirm it," Clapper said on CNN. Trump has repeatedly cited Clapper in both tweets and interviews to support his contention that his campaign did not collude with Russia.
Clapper, however, made clear on ABC that the FBI would not have necessarily told him if it had found any evidence of collusion. "I had no evidence available to me that there was collusion, but that's not necessarily exculpatory since I did not know the state of the investigation or the content—what had been turned up with it," Clapper said.
---