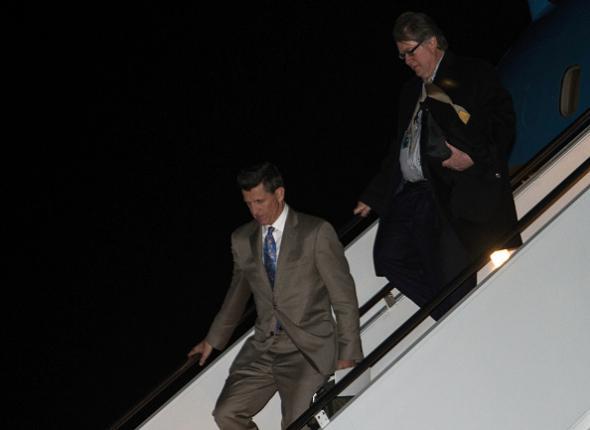 Top presidential adviser Steve Bannon was taken off the National Security Council Wednesday in a move that the White House is trying to spin as a routine, premeditated personnel shift rather than an admission that new national security adviser H.R. McMaster did not want a racist conspiracy theorist with no relevant experience breathing down his neck all the time. This spin effort was dubious even before the administration got its streams crossed and told reporters that:
1. Bannon leaving the NSC isn't a big deal because he never actually went to its meetings anyway
and
2. Bannon leaving the NSC isn't a big deal because he's going to continue going to its meetings even though he's not technically on it anymore
When I noticed this I assumed I must have misread something, but it's right there on the feed of Bloomberg White House reporter Jennifer Jacobs, who broke the story:
Politico, uh, clarifies the situation:
One person said [Bannon] attended one meeting; another said he hadn't attended any.
There you have it! He's attended one and zero meetings, has completed the work he was appointed to the NSC to do, and is still working with the NSC. Any questions?