Bombs tore through two Coptic churches in separate Egyptian cities on Palm Sunday, killing at least 40 people and wounding more than 100 in what was the latest assault against the country's Christian minority.
The first blast was in Tanta, north of Cairo, where a bomb at St. George's Coptic Church killed at least 27 people and wounded more than 70. Later, a suicide bomber killed at least 13 and wounded 35 at St. Mark's Cathedral in Alexandria. The suicide bomber reportedly blew himself up when police prevented him from entering the church. The head of the Coptic church, Pope Tawadros II, had finished services at the Alexandria church shortly before the blast. He was unharmed.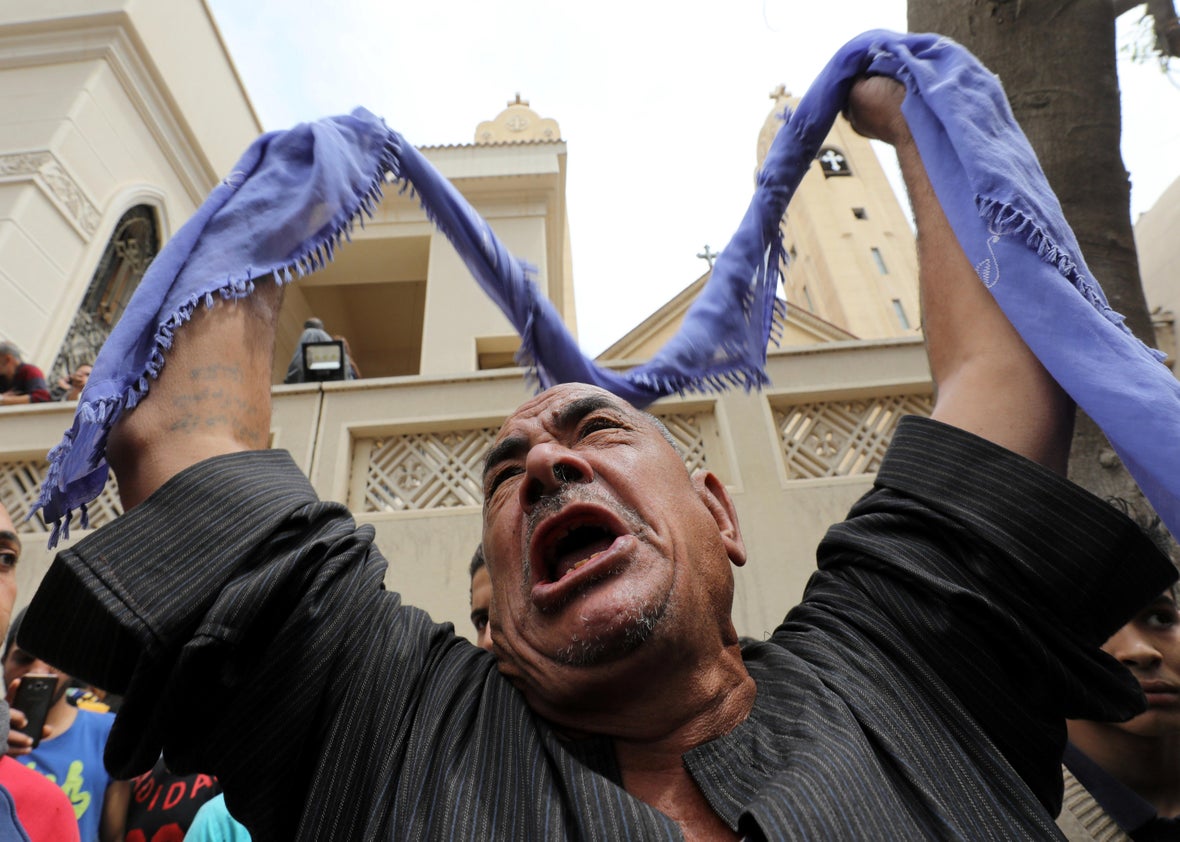 ISIS used its Aamaq media win to claim responsibility for the attacks that came shortly after the terror group had warned it would be increasing attacks against Egypt's Christians: "A security detachment of the Islamic State carried out the attacks against the two churches in the cities of Tanta and Alexandria," said an online statement.
Islamic extremists have repeatedly targeted Egypt's Christian minority, which makes up around 10 percent of the country's population, and this attack came mere weeks before Pope Francis is scheduled to visit the country. On Sunday, Francis expressed his "deep condolences to my brother, Pope Tawadros II, he Coptic church and all of the dear Egyptian nation." This latest attack came only four months after a suicide bomber killed 29 worshippers at a Cairo church in December.