Reports are increasing that alt-right white nationalist and Breitbart veteran Steve Bannon could soon be shown the door. Or maybe he'll show himself the door? Everything is a bit up in the air right now, but there are increasing reports that the infighting in the White House between two camps, those loyal to Jared Kushner and those who are closer to Bannon, may end up with one clear loser. And it doesn't look like it will be the president's son-in-law.
The Wall Street Journal reported Friday that Trump is considering replacing both chief of staff Reince Priebus and Bannon. But on Saturday, Axios reported that it looks like Bannon is the one who is most isolated. Trump wants to push a more centrist approach and Priebus is on board so he "is staying," according to an official. Bannon, on the other hand, seems increasingly isolated. "Either Steve becomes a team player and gets along with people, or he'll be gone," the official told Axios.
Meanwhile, the few allies Bannon does have appear to be rushing to figure out how to save his position, arguing it would be costly for Trump to get rid of someone who is seen as key to connect with his base. Allies are reportedly telling him to "lay low" while the heat is on. The "bad time" Bannon is going through is due to two main reasons, according to NBC: Trump's low poll numbers and pressure from Kushner and his allies.
The White House is, of course, denying the reports, saying news about potential shake-ups are "completely false," adding that "the only thing we are shaking up is the way Washington operates." But there have been signs lately that Bannon is losing power within the White House inner circle. During Trump's dinner with President Xi Jinping of China the seating chart seemed to suggest a Bannon who was being kept at arm's length while Kushner was seated next to Xi's wife. "To White House aides, the tableau was telling: While Bannon still has a seat at the table, his position seems to slipping. Kushner, meanwhile, appears ascendant, even as Trump continues to go to both men for advice," notes CNN.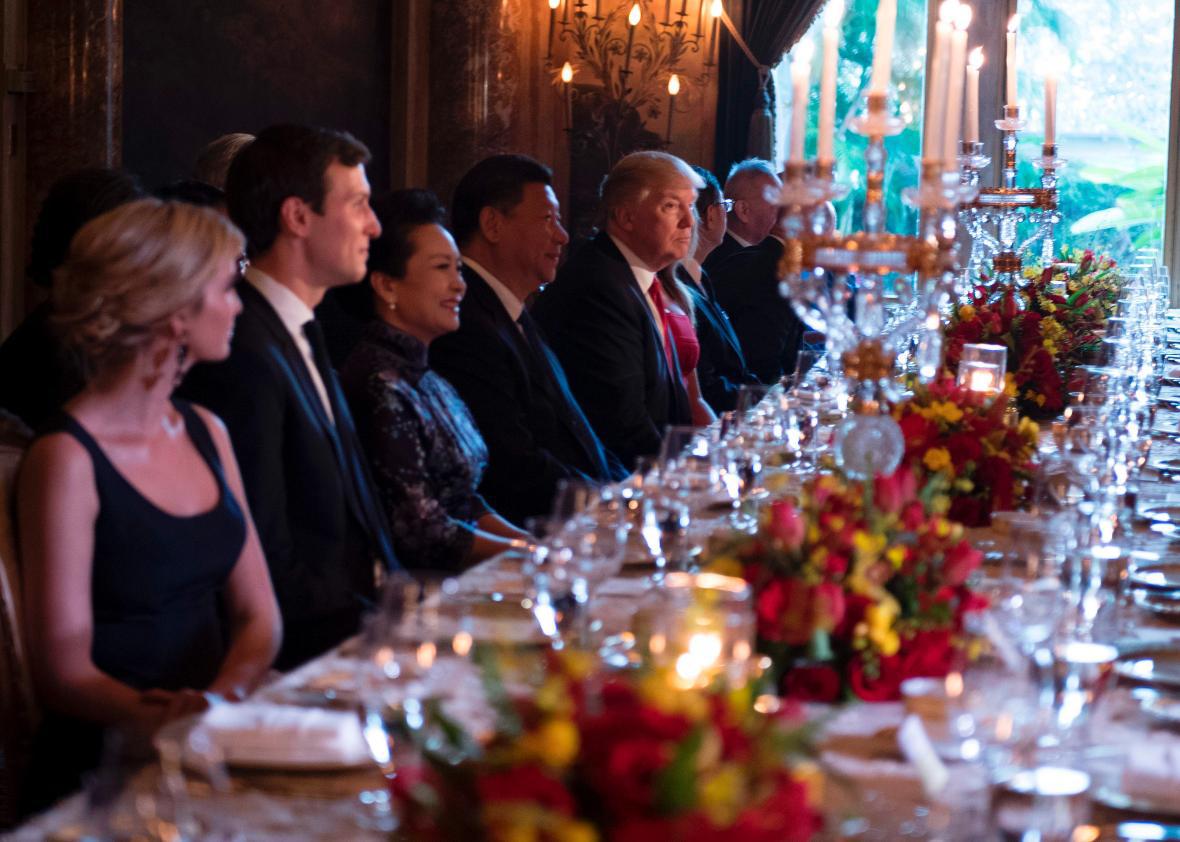 The photo from Trump's makeshift Situation Room in Mar-a-Lago on Thursday night also seems to be revealing. While Kushner is seated at the table close to the president, Bannon is behind the president and appears to be looking on from the sidelines, quite a significant development considering it came shortly after he was removed from his controversial position on the National Security Council.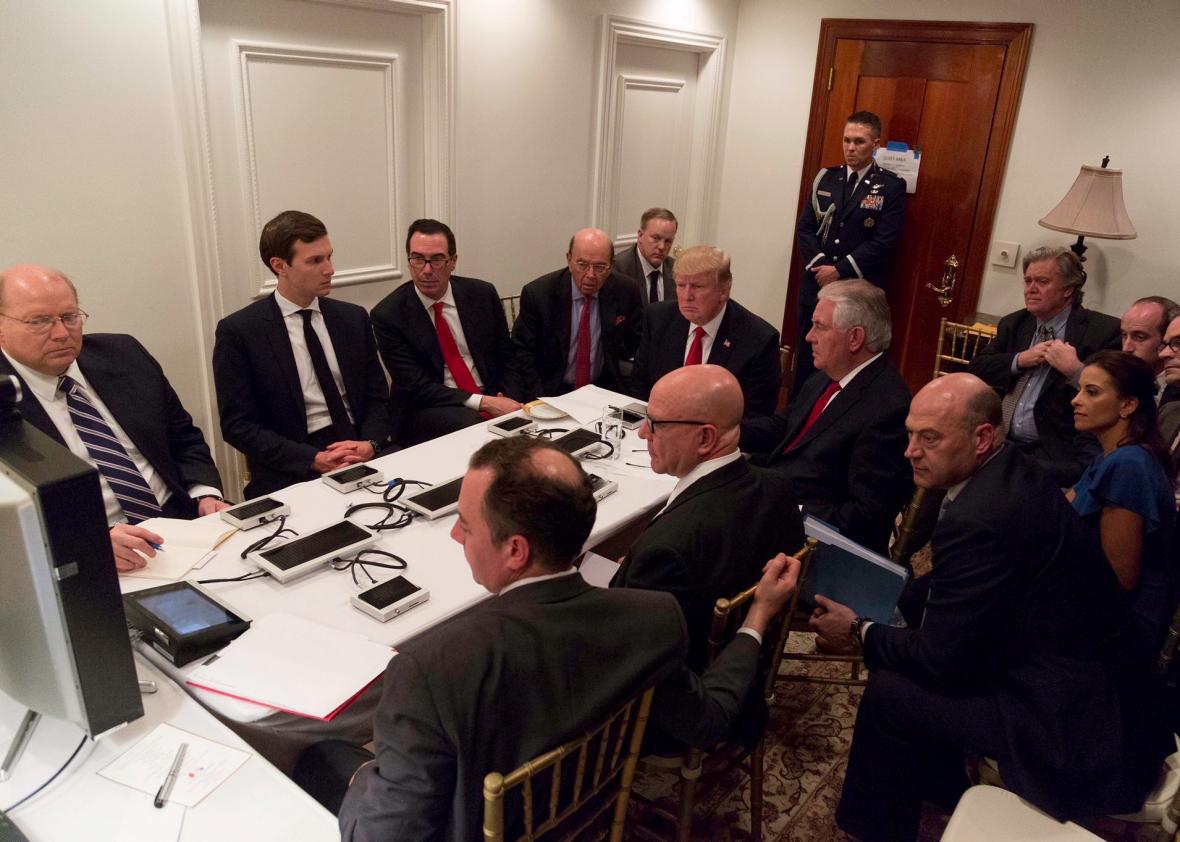 Maybe Bannon won't have to be pushed out and he'll leave by himself. Some are suggesting Bannon is ready to walk rather than accept a position with less influence. Fox Business Network's Charles Gasparino writes on Twitter that he hears word Bannon "will resign … rather than take a complete back seat." This is hardly the first time Bannon has reportedly threatened to quit. Earlier in the week, there were numerous reports that Bannon was this close to leaving. According to Politico, Republican mega donor Rebekah Mercer had to convince Bannon not to walk out the door amid increasing frustration with Kushner.
For now, it seems Kushner and Bannon are trying to play nice, holding what Politico calls a "bury-the-hatchet meeting" that was ordered by Trump. "Work this out," Trump allegedly told them. So far, it's far from clear they'll be able to do that.