President Trump may sound a populist note in his speeches, but when he goes into the White House he is surrounded by advisers who are extremely wealthy. The true (approximate) extent of their wealth was finally confirmed Friday night, when the White House released financial disclosure forms of almost 200 administration officials. "Together, 27 White House officials had assets worth at least $2.3 billion when they joined the administration," according to a Washington Post analysis of the findings.
One of the biggest stories to come out of the disclosures was what was revealed by Jared Kushner and Ivanka Trump, who have assets worth as much as $740 million. More than the money itself though, the disclosure notes that Trump's daughter and son-in-law will continue to benefit from lots of real estate investments while they work inside the White House. And that's after the president's family members tried to do away with many of the most obvious conflicts. Kushner quit from around 260 entities and sold off 58 businesses that could have posed potential conflicts of interest. Still, even if he stepped down from leadership positions in companies, he will still be able to receive a financial benefit from most of the businesses he ran before joining the White House.
As for Ivanka Trump, she is apparently keeping her stake in the Trump International Hotel in Washington, meaning she is giving free publicity to the company she owns whenever she goes to eat at the restaurant there. Like her husband, Ivanka Trump resigned from leadership positions at the Trump Organization and her fashion brand but will continue to get fixed payments from both firms.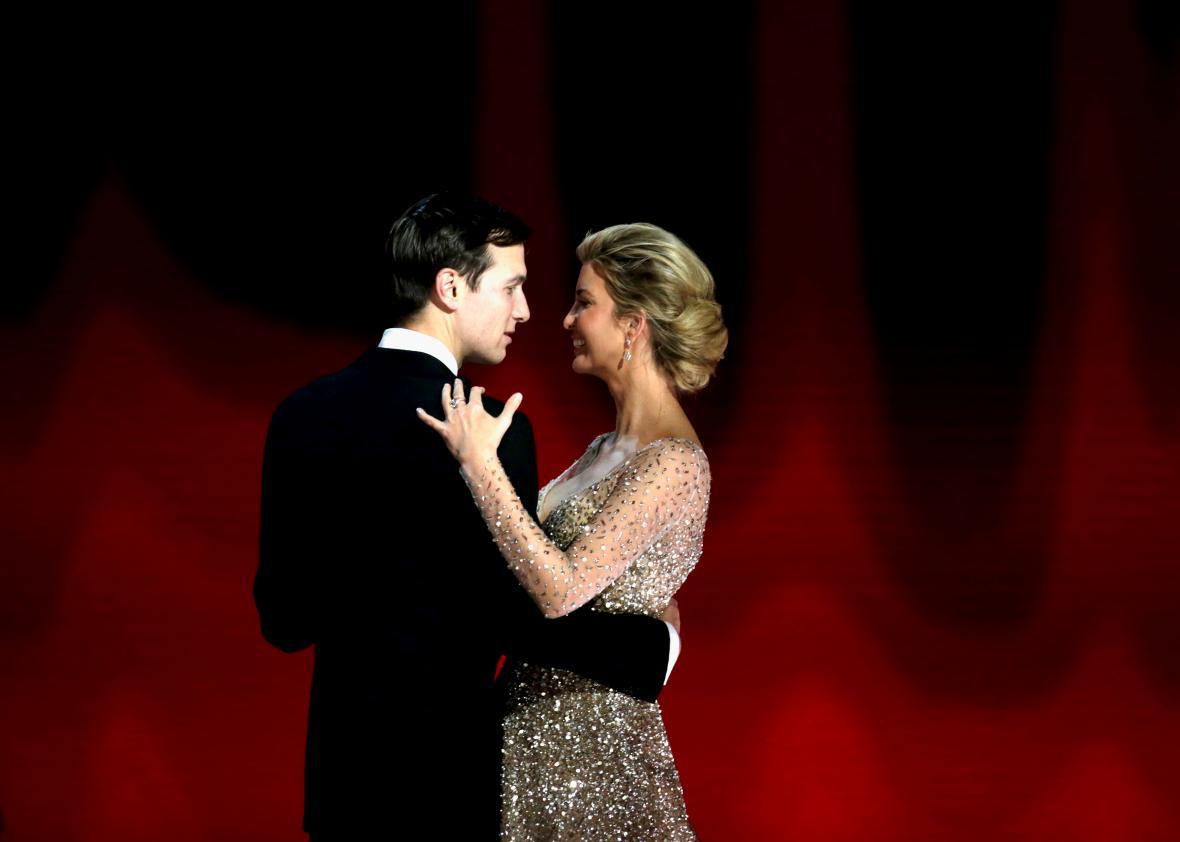 Other interesting revelations from the documents include:
Stephen Bannon's Mercer ties. The president's chief strategist has deep ties to conservative donors Robert and Rebekah Mercer, who were big-time Trump supporters. Bannon made between $1.3 million and $2.3 million last year, including $191,000 in consulting fees from Breitbart News. He also reported $125,333 from data-crunching firm Camridge Analytica and $61,539 from the Government Accountability Institute. The Mercer family holds stakes in the three entities. He also received $167,000 from Glittering Steel, a film production company Bannon co-founded with the Mercers. Bannon has vowed to sell some of his assets, including his Cambridge Analytica and Glittering Steele stakes.
The rich, young journalist. Julia Hahn may not be wealthy by Trump Cabinet standards, but the 25-year-old aide to Bannon made quite a nice living as a journalist before she joined the White House. As a writer for Breitbart, Hahn made a whopping $117,217 last year plus $74,082 for taking part in Laura Ingraham's radio show. Plus she has investments worth as much as $2.5 million.
Goldman Sachs money. Trump's top economic adviser, Gary Cohn, is one of the richest men in the president's inner circle. The former Goldman Sachs executive has assets worth at least $250 million and as much as $611 million. Those assets include lots of stocks in publicly traded companies, many of which he has already vowed to sell.
Free clothes for the reality star. Omarosa Manigault received a wedding dress and other accessories worth a combined $25,000 to appear in TLC's Say Yes to the Dress. And although she's not nearly as rich as some of her colleagues, she's certainly no pauper, considering she's a one-third beneficiary of a trust worth as much as $5 million.
Kellyanne Conway made nearly $850,000 in the past year and has assets worth as much as $39 million.
White House General Counsel Donald F. McGahn left a $2.4 million job last year as a partner at a law firm.
Chief of Staff Reince Priebus earned $1.4 million last year, over half of which came from a law firm where he is a partner and has been on leave since 2011. He also made a $225,000 salary and $100,000 in bonuses from the Republican National Committee last year.
Before the Friday night news dump of financial documents, the White House made clear it had no desire to hide just how wealthy its staff really was. In fact, it compared itself to the Obama administration and was proud to note that while most financial-disclosure forms in the previous administration were either "simple" or "moderate," in the Trump White House there was a much larger share of "extremely complex" filings. (The administration failed to quantify what any of this meant or how it was determined.)
As far as the Trump administration is concerned, Americans should be grateful that so many wealthy people are willing to give up their precious time to work for the government.
"The president has brought a lot of people into this administration, into this White House, in particular, who have been very blessed and very successful by this country and have given up a lot to come into the government by setting aside a lot of assets," press secretary Sean Spicer said.
And I think it speaks volumes to the desire for a lot of these people to fulfill the president's vision and move the agenda forward, that they are willing to list all of their assets, undergo this public scrutiny, but also set aside a lot, because you'll see that people are often told they have to sell an asset or get rid of something to come serve in the government.