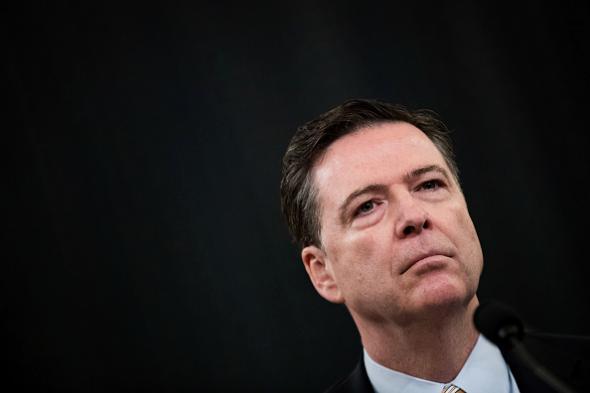 Buried in the last paragraph of a Guardian story about British intelligence alerting the U.S. to contact between Trump advisers and Russian officials is this sort-of bombshell:
One source suggested the official [American] investigation was making progress. "They now have specific concrete and corroborative evidence of collusion," the source said. "This is between people in the Trump campaign and agents of [Russian] influence relating to the use of hacked material."
That's a bombshell because evidence that Trump advisers were involved in any way with the release of hacked Hillary Clinton-related emails would be an impeachment-level smoking gun in a scandal that currently involves a lot of reports about sketchy relationships but no proof of clearly illegal conduct. It's only sort of a bombshell because, well, who is this one random source and why does he/she seem to be the only person anywhere who knows this potentially world-shaking information?
Here's a McClatchy article about what former national intelligence director James Clapper said he knew about collusion when he left office in January:
Clapper … said he knew of no evidence that members of Trump's campaign had colluded with Russia during the election campaign and that no suggestion that they had was made in a January report on the subject.
"We did not include anything in our report … that had any reflection of collusion between members of the Trump campaign and the Russians," he said on NBC's "Meet the Press." "There was no evidence of that included in our report. We had no evidence of such collusion."
And here's Rep. Adam Schiff, the ranking Democrat on the House Intelligence Committee, answering CNN anchor Jake Tapper's April 2 question about whether evidence of collusion exists:
I don't think we can say anything definitively at this point. We are still at the very early stages of the investigation.
(Update, 1:40 p.m.: I'm reminded that Schiff also said on March 22 that he'd seen "more than circumstantial evidence" of collusion—but then stopped short of saying that it was "direct" evidence.)
So … where did the Guardian's source get this information? I guess we'll find out either soon, in a few months, or never!