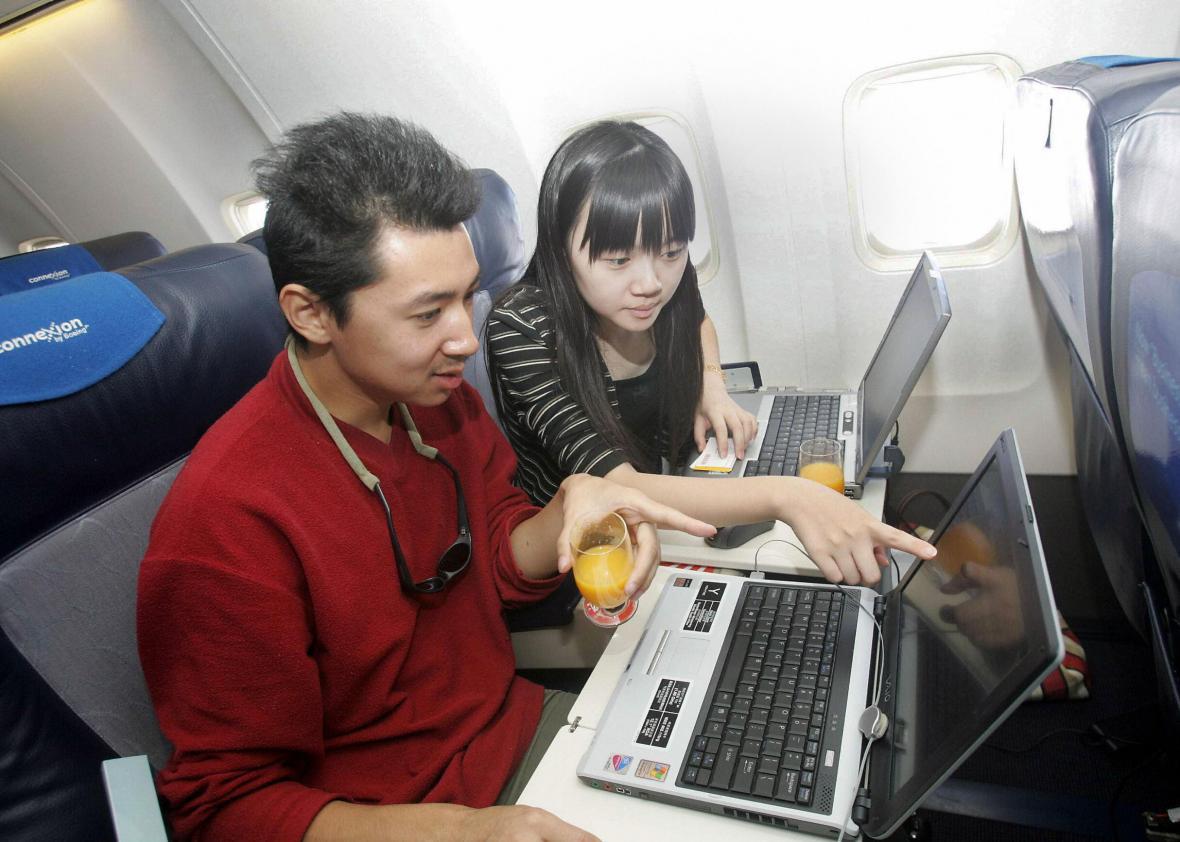 The Department of Homeland Security has announced a new policy requiring large electronic devices to be placed in checked baggage on flights to the United States from 10 airports in the Middle East and North Africa. The policy pertains to any device larger than a "commonly available smartphone," including laptops, tablets, e-readers, cameras, and electronic game systems. Medical devices are not included.
The affected airports are
Queen Alia International Airport in Amman, Jordan
Cairo International Airport
Ataturk International Airport in Istanbul, Turkey
King Abdul-Aziz International Airport in Jeddah, Saudi Arabia
King Khalid International Airport in Riyadh, Saudi Arabia
Kuwait International Airport
Mohammed V Airport in Casablanca, Morocco
Hamad International Airport in Doha, Qatar
Dubai International Airport
Abu Dhabi International Airport
The policy comes as the Trump administration is preparing to defend its controversial travel ban in court and one week after a prominent Saudi prince visited the White House in hopes of improving ties between the countries.
An FAQ issued by the department didn't cite a specific threat for prompting the new policy but stated that "we have reason to be concerned about attempts by terrorist groups to circumvent aviation security." These particular airports were apparently chosen because of the "current threat picture."
The DHS document cited a February 2016 laptop bombing onboard a flight from Mogadishu, Somalia (which does not have direct flights to the United States) to Djibouti as well as some fairly irrelevant examples, including the soda can bomb that brought down a Russian airliner in 2015 and greatest hits like the shoe bomber, the underwear bomber, and the liquid explosives plot of 2006.
DHS notes that these are only 10 of the 250 airports that serve as points of departure for flights to the United States, but several of them are major hubs. Dubai alone—the busiest airport for international travel in the world—serves 90 airlines flying from all over the world. This new device policy will affect a large number of passengers from Africa, South Asia, and East Asia, as well as the Middle East. It will also, of course, affect Americans traveling via these airports as well.
The ban was officially announced Tuesday morning, but Royal Jordanian Airlines apparently jumped the gun, tweeting a message Monday about the new policy on its flights to the United States, as well as its flight to Montréal, which stops in Detroit.
(The tweet has since been deleted; Royal Jordanian's twitter feed has been surprisingly feisty lately, running several ads mocking the Trump administration's travel ban.)
In recent years, American airlines have been lobbying the U.S. government to renegotiate the treaties that remove restrictions on international air travel, arguing that wealthy countries in the Gulf like the United Arab Emirates and Qatar create unfair competition by subsidizing their state-owned airlines. They probably won't complain too much if the prospect of a 12-hour flight without a Kindle or laptop prompts travelers—particularly business travelers—to think twice about taking those cheaper flights routed through Dubai and Doha.
Update, March 21, 2017: Rep. Adam Schiff, ranking member of the House Intelligence Committee and usually a strong critic of the Trump administration, particularly the travel ban, says he supports the new policy based on the information he's received:
"Over the weekend, I received an additional briefing by the Department of Homeland Security, and I fully support the new security precautions implemented by the Department over the weekend. These steps are both necessary and proportional to the threat. "