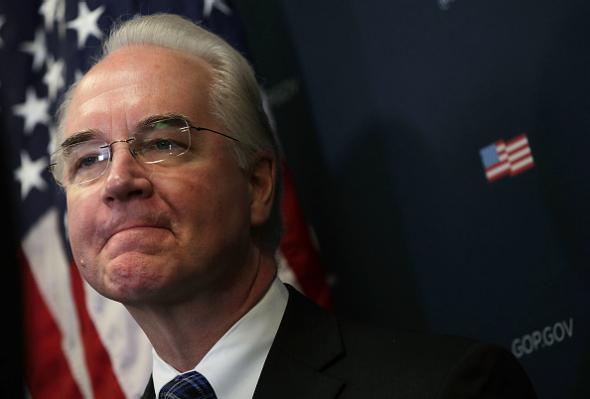 One week ago, Donald Trump fired U.S. attorney Preet Bharara—who had led New York's powerful Southern District office since 2009—after Bharara refused a request to resign. While it's customary for U.S. attorneys to resign at the outset of new presidential administrations, Bharara's situation was unusual because Trump had previously asked him to stay on the job. News also emerged in the wake of Bharara's exit that, two days before he was fired, Trump had tried to call him, an overture that Bharara reportedly declined. (U.S. attorneys traditionally consider themselves autonomous operators who are not subject to political influence.) Bharara then sent a tweet that seemed to imply that he'd been pushed out because he was investigating the Trump administration itself:
For those few of you who don't closely follow New York state politics, the Moreland Commission was a public-integrity project that Gov. Andrew Cuomo shut down after it began to investigate some of his associates. The obvious question was thus: What was it that Bharara could have been investigating that could have upset Trump? One potential answer emerged on Friday. From ProPublica:
Former U.S. Attorney Preet Bharara, who was removed from his post by the Trump administration last week, was overseeing an investigation into stock trades made by the president's health secretary, according to a person familiar with the office.
That health secretary would be Tom Price, a former congressman who was grilled during his confirmation hearings on having made money off of several health stocks at the same time he was voting on health care legislation. Price has said that he did nothing inappropriate and that many of the trades at issue were made without his knowledge by a broker, but as Slate's Jordan Weissmann wrote during his hearings, "there's enough ambiguity here to raise suspicions about impropriety and fuel calls for further investigation." While few details are available, it appears the Southern District office—which is currently being led by former Bharara deputy Joon Kim—has taken up the case.