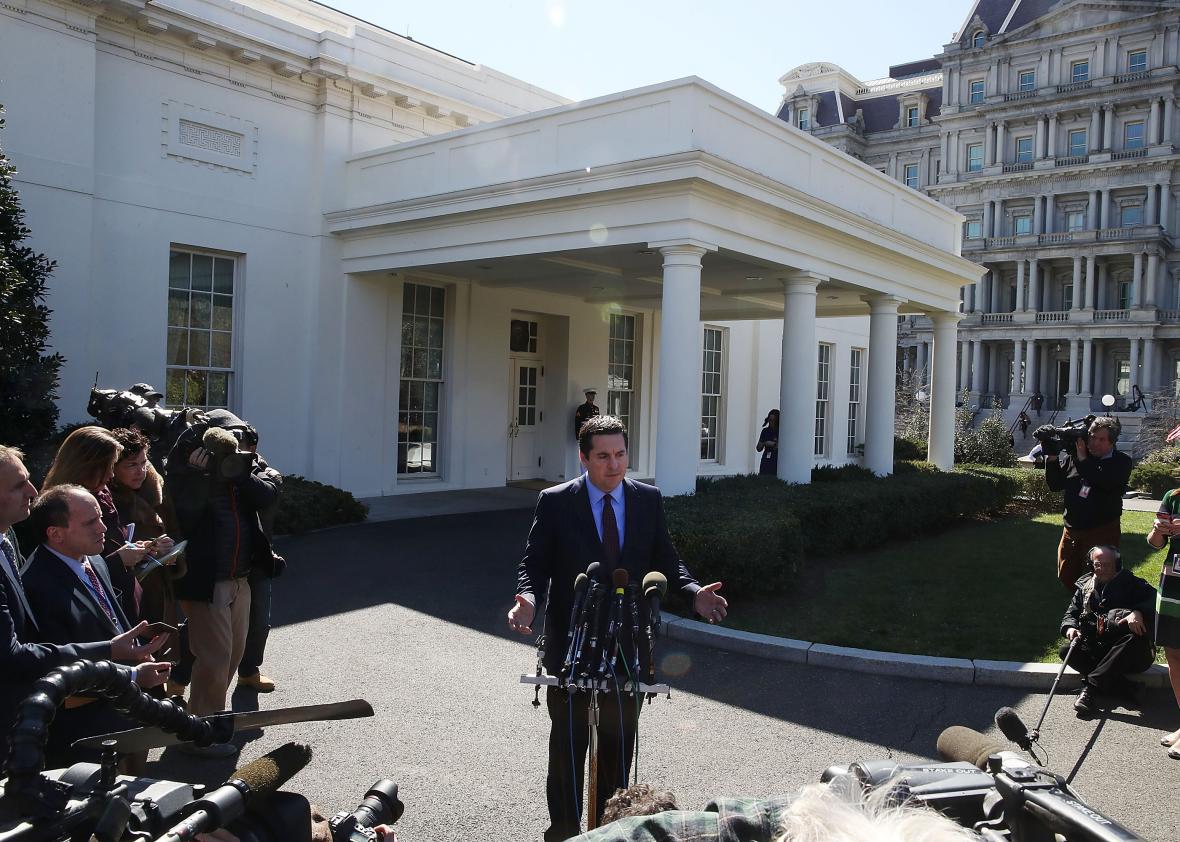 House Intelligence Committee Chairman Devin Nunes threw his own investigation into Russia's alleged interference in the 2016 election into a tailspin on Wednesday by announcing that he had seen documents showing that there had been incidental surveillance of people connected to the Trump campaign during the presidential transition, not related to the ongoing Russia investigation. Who the people were and what the surveillance entailed was unclear, but Nunes evidently found it concerning enough that he went to brief the White House without sharing any of this information with members of his own committee.
Now, in a further turn toward the ridiculous, it turns out that the night before he made the announcement, Nunes was meeting with his source on White House grounds (not the White House itself):
(Presumably the last sentence is referring to Trump's assertion on Twitter that Obama had wiretapped Trump Tower, but as long as we're working to validate the president's baseless claims, why not throw in the White House too.)
So who was Nunes' source? White House spokesman Sean Spicer declined Friday to categorically rule that it was someone from the White House, saying, "I don't know where he got it from."
On Wednesday, Nunes would only say that the documents he had seen were brought to him by "sources who thought that we should know it." He said that he was heading to the White House that day because "they need to see it, if they don't have it, they need to see it." But this latest statement suggests that on Wednesday, Nunes went to the White House to brief the administration about very sensitive information he himself had been briefed on the night before … at the White House.
Update: March 27, 2017: Nunes is now saying the source he met with "was not a White House staffer and was an intelligence official," reports Eli Lake of Bloomberg. 
---