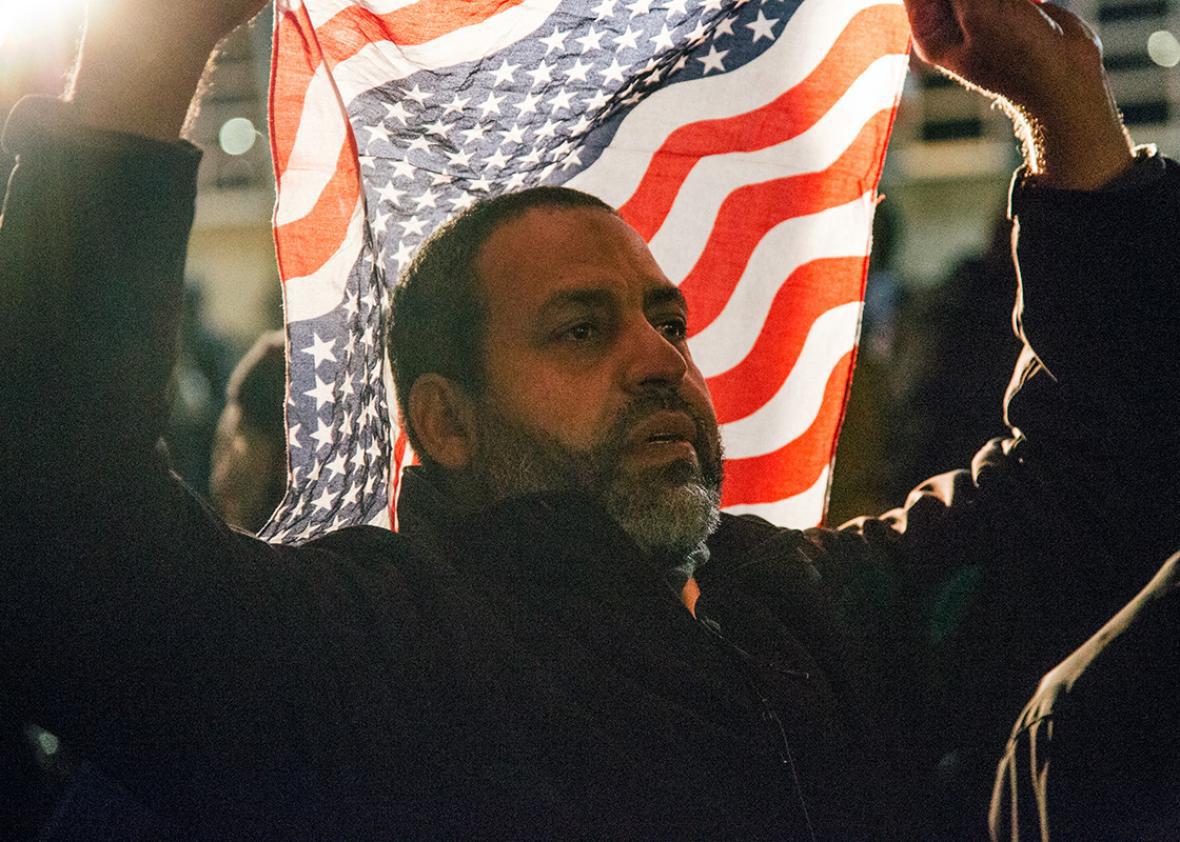 Update, 1:30 p.m.: The AP reports that the State Department says the number is closer to 60,000.
Original post, 12:19 p.m.: After the U.S.'s sudden ban on travelers from seven majority-Muslim countries created chaos at airports across the country and world last weekend, President Trump tried to minimize the impact of the move by tweeting that "only 109 people" had been detained because of it. On Tuesday, more information emerged as Department of Homeland Security chief John Kelly said that 721 people had been denied boarding since the order took effect. Now the government has revealed in a Virginia court case that the total number of individuals affected by the ban is more than 100,000. From the Washington Post:
Over 100,000 visas have been revoked as a result of President Trump's ban on travel from seven predominantly Muslim countries, an attorney for the government revealed in Alexandria federal court Friday.
The number came out during a hearing in a lawsuit filed by attorneys for two Yemeni brothers who arrived at Dulles International Airport on Saturday and were quickly put on a return flight to Ethiopia in response to the president's executive order.
To be clear, that's the number of total visas revoked, not the number of people who were turned away at an airport. It's also a number that's a lot bigger than 109 or 721, which might be why the administration didn't disclose it until (apparently) prodded to do so in court.