A celebration in Istanbul to welcome the new year turned deadly when a gunman—reportedly dressed as Santa Claus—opened fire indiscriminately at a popular Istanbul nightclub, killing at least 39. The death toll is expected to increase as almost 70 others were injured, and four in critical condition. Many of those killed at the Reina club were foreigners, including an 18-year-old Israeli, a Belgian, three Jordanians, two Indians, and a Tunisian couple.
Authorities have now launched a manhunt for the gunman who stormed the club and carried out what is being described as the first terrorist attack of 2017. "Unfortunately [he] rained bullets in a very cruel and merciless way on innocent people who were there to celebrate New Year's and have fun," Istanbul Gov. Vasip Sahin told reporters. When the shots began people started running toward the terrace and many reportedly jumped into the frigid Bosphorous waters to escape the hail of bullets.
No one has claimed responsibility for the attack that officials said was carried out by a lone gunman. Some reports, however, suggest there could have been more people involved. The attack came as Turkey had beefed up security in key areas of Istanbul and the capital Ankara along with much of Europe following the attack on the Christmas market in Berlin that killed 12 people. A pro-Islamic State group had recently called on supporters to carry out attacks at holiday gatherings, clubs, markets, and movie theaters. It also singled out Turkey in the threats. "Attack the embassies and consulates of Turkey and all coalition countries where you are," the message said, calling on supporters to turn "feasts into funerals."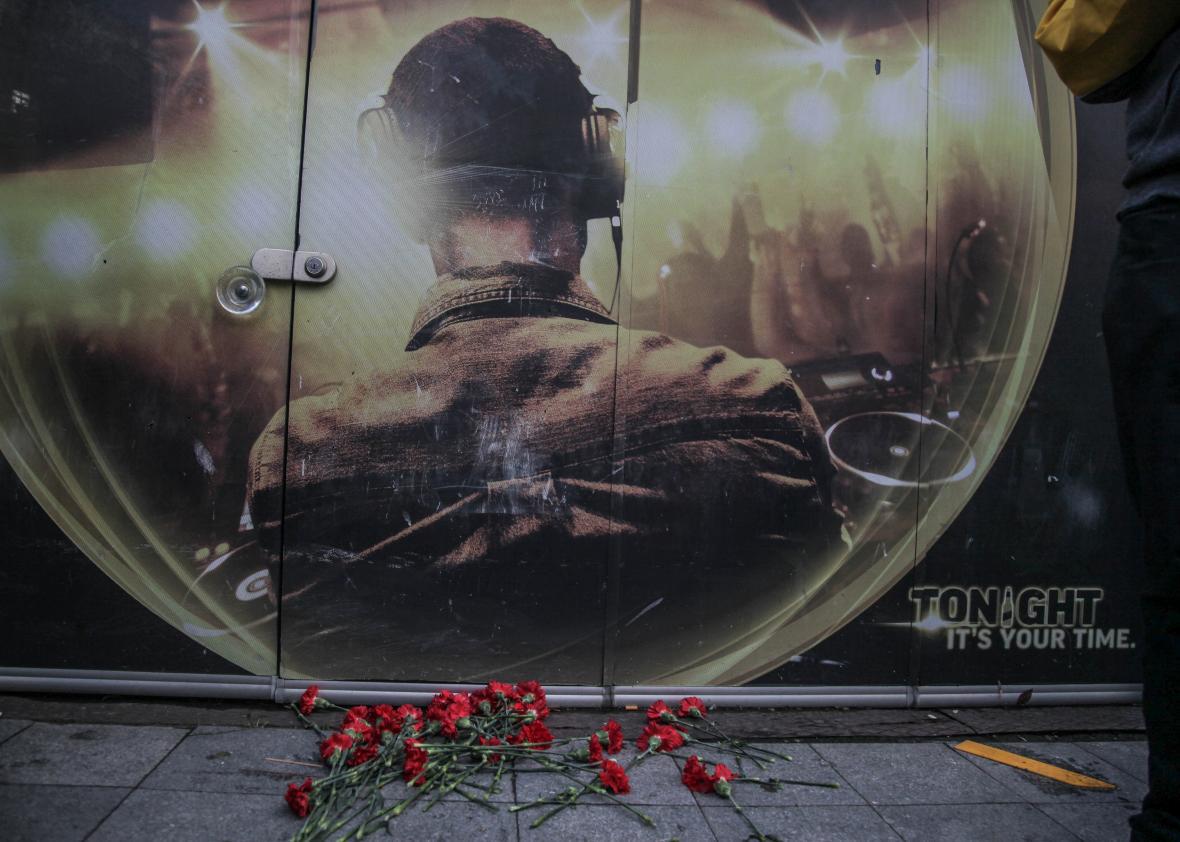 Local media quote the club's owner, Mehmet Kocarslan, saying security at the club had been increased over the past 10 days after U.S. intelligence warned of a possible attack. But the U.S. embassy released a statement Sunday denying that Washington had information that specific venues were under threat. On Dec. 22, the U.S. government had issued a statement saying that extremist groups were "continuing aggressive efforts to conduct attacks throughout Turkey," particularly in areas popular with foreigners.
The shooting at the nightclub was the fourth terrorist attack in Turkey in less than a month, "raising questions about the ability of the government, a NATO member and critical regional ally of the United States, to counter threats stemming from the war across Turkey's border in Syria, as well as an escalating conflict with Kurdish militants inside Turkey," notes the Washington Post. Kurdish militants claimed responsibility for at least one of those attacks.
"That such an atrocity could be perpetrated upon innocent revelers, many of whom were celebrating New Year's Eve, underscores the savagery of the attackers," Ned Price, a White House National Security Council spokesman, said in a statement.