Democrats joined forces on Sunday to get their voices heard far from Washington, D.C., and took part in dozens of rallies in cities across the country to protest against efforts to repeal the Affordable Care Act. At each of the rallies, speakers talked about specific men and women whose health and/or finances were saved by the ACA in an effort to build up opposition to the Republican repeal efforts. Beyond the message itself, the rallies are largely seen as a sign of how Democrats will try to build up their grassroots operations at a time when they will soon have little power left in Washington.
Thousands braved freezing temperatures in Michigan to hear Sen. Bernie Sanders, who has emerged as one of the strongest voices in favor of Obamacare. Senate Minority Leader Chuck Schumer was also there and labor unions also made their presence felt among people carrying signs that read "Save our Health Care." "This is the wealthiest country in the history of the world. It is time we got our national priorities right," Sanders said.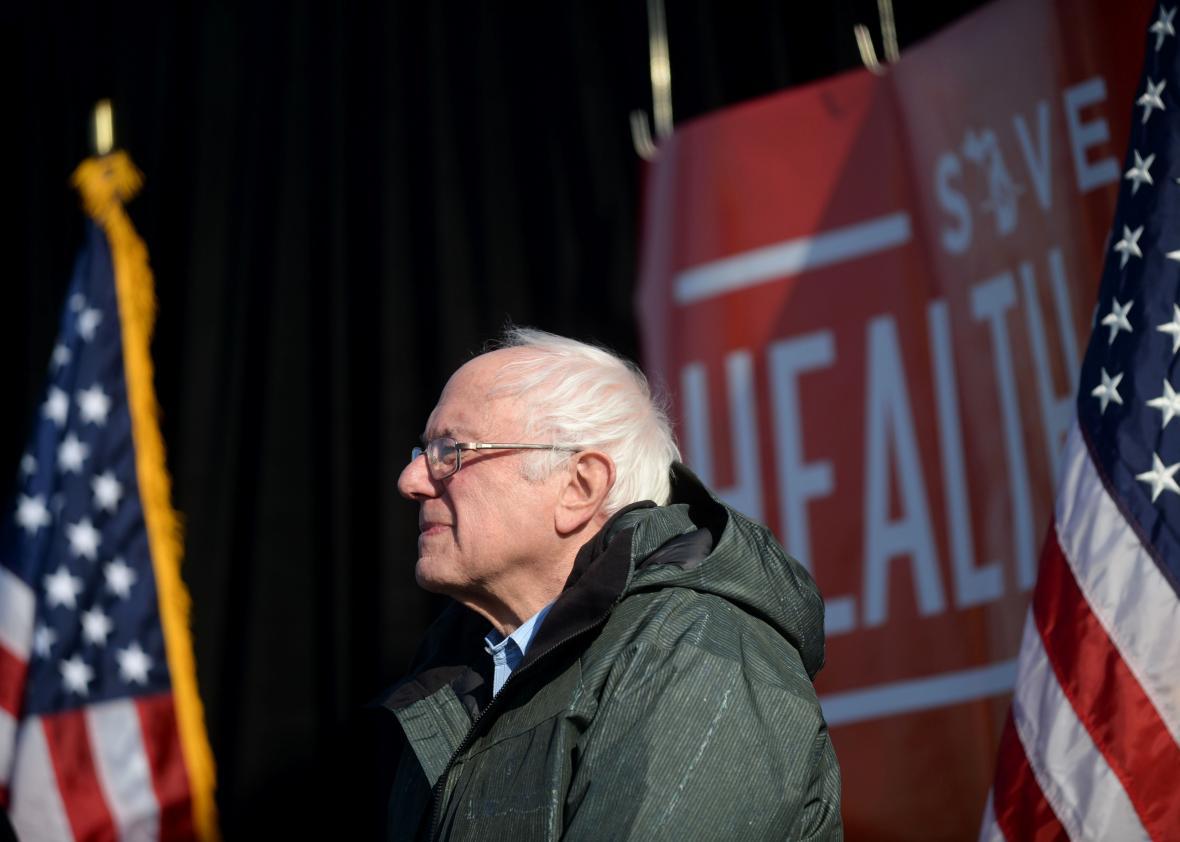 The choice of Warren, Michigan, for one of the key rallies of the day was filled with symbolism. NPR explains:
It's no accident that Sanders and Schumer chose to hold their event in Warren. Surrounding Macomb County tells the story of Democrats'$2 2016 woes. It went narrowly for Barack Obama in 2008 and 2012, but last year Donald Trump carried Macomb County by more than 10 points over Democratic nominee Hillary Clinton.
Trump's raw vote total in the largely white, working-class county—about 48,000 votes—was more than four times his margin of victory in the once-reliably Democratic state.
Both Sanders and Schumer believe Democrats can recapture economy-focused working class voters, and holding a rally in Macomb County to defend a healthcare program is one way to show voters who supported Trump that the Democratic Party is attentive to their concerns.
In Boston, more than 6,000 people also went out despite the subfreezing temperatures to hear Sen. Elizabeth Warren deliver a spirited defense of the law, describing the rallies as the first of many to come. "We knew these fights were coming, and now the first one is here," Warren told the crowd, "We will fight them every step of the way."
In Utah, former Maryland Gov. Martin O'Malley led a singalong at the State Capitol while House Minority Leader Nancy Pelosi spoke at a rally in San Francisco.
On ABC News' This Week, Sanders said Republicans shouldn't be moving to repeal Obamacare if they have nothing else to take its place. "The vast majority of the American people agree with me and many others," he said. "You don't simply repeal the Affordable Care Act without a replacement."
Speaking on CNN, Sen. Rand Paul gave broad details about what could be in the Obamacare replacement package but pointedly did not say whether the almost half a million people in his state that have insurance under the current law would be able to keep it. "The replacement bill that we put together, our goal is to insure the most amount of people, give access to the most amount of people, at least the amount of cost," he said. Paul noted that one of the key measures of the bill is "we're going to legalize the sale of inexpensive insurance," and he hinted that states would no longer get expanded Medicaid. "That's the big question," Paul said. "And I don't think that's going to be in the replacement aspect."