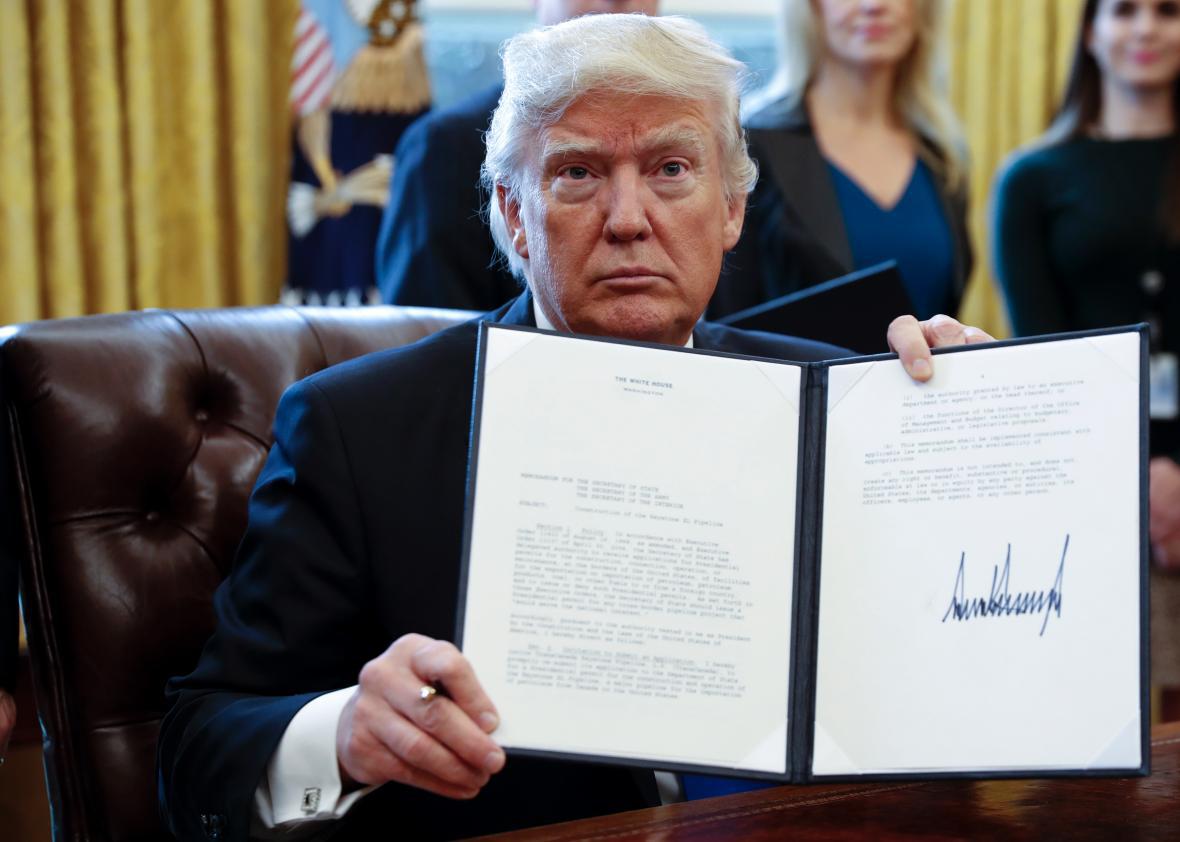 Presidents keep their promises: During the campaign, pundits urged us to take Trump "seriously but not literally." By making voter fraud, violent crime, Muslim immigration, and a border wall the focus of his first week in office, Trump is proving we should have taken him literally all along, writes Jamelle Bouie.
About that voter fraud: Trump's investigation won't turn up evidence of voter fraud, but it will serve as a pretext for disenfranchising minority and low-income voters, predicts Mark Joseph Stern. "Having invented the myth of voter fraud, Trump and the Republican Party will continue to perpetuate it no matter how many times it has been debunked," Stern writes. (Richard Hasen had some suggestions about what a real voter-fraud investigation might look like, without much hope that Trump will launch one.)
Time to toss out the rulebook: Kellyanne Conway is the slipperiest political flack in history, argues Will Saletan, and TV journalists can't keep pretending otherwise. "An interview with Conway is like a game of Crazy Eights with one rule change: Every card is crazy," says Saletan.
Catholics on TV: Two very different new shows are forcing a conversation about the Catholic Church's approach to LGBTQ people. David Canfield teases out the unexpected similarities between The Young Pope and One Day at a Time.
For fun: When did movie actors start talking in soft, whispery growls?
Pick a card, any card,
L.V. Anderson