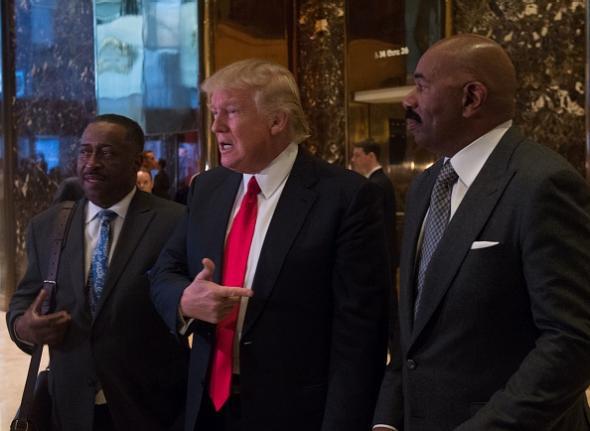 Donald Trump's nominee to lead the Department of Housing and Urban Development is, incredibly, Ben Carson—a retired neurosurgeon with no experience in housing or development work who himself said as recently as November that he was not qualified for the job.
Today Trump found someone to help Carson out with the gig. It was, of course, beloved radio and television host Steve Harvey.
Harvey does have a foundation that runs mentoring events for underserved youth. Still: The president-elect is calling in the host of Family Feud to help out the Secretary of Housing and Urban Development.