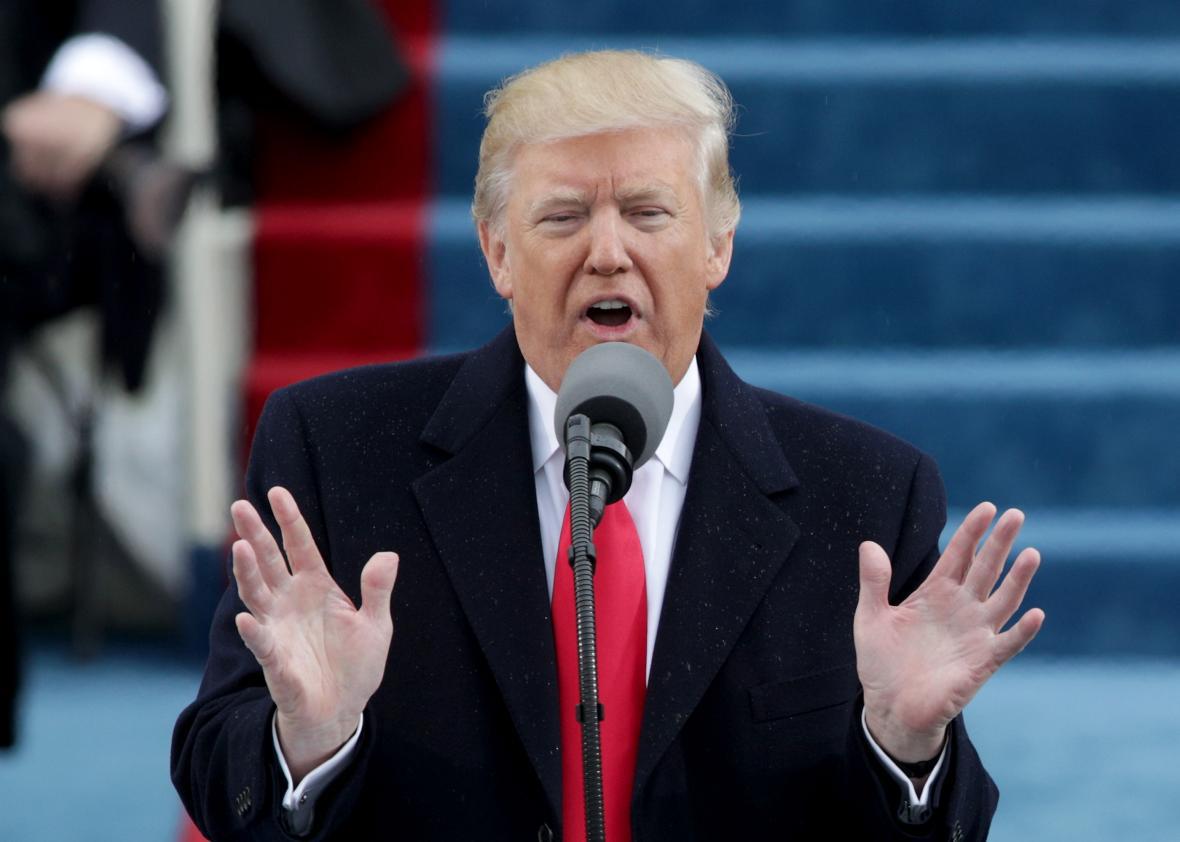 On Friday morning, just a day after Vice President Pence told members of Congress that the Trump administration is planning a "full evaluation" of  "the overall integrity of our voting system," President Trump tweeted about a voter fraud reporting app called VoteStand, whose creator, Gregg Phillips, claims to have found 3 million incidences of illegal votes in November's election:
For the third time this week, Trump appears to have been watching cable news, specifically CNN's New Day, where Phillips was grilled by Chris Cuomo on Friday morning, when he sent out that tweet:
Phillips, a Republican Party operative and the former managing director of a pro–Newt Gingrich super PAC who CNN probably shouldn't even be elevating with an interview, began claiming that 3 million illegal immigrants voted soon after the election. His comments were relayed across the fringe right-wing media, including InfoWars:
Although Trump cited an alleged anecdote from the German golfer Bernhard Langer as proof of mass fraud in a meeting with House and Senate leaders on Monday, the Daily Beast has reported that Phillips seems to be the original source of Trump's repeated claim that millions of illegal immigrants voted in the election:
Days after Phillips claimed, without providing any evidence, there had been 3 million illegal voters, Trump wrote, "If the election were based on total popular vote I would have campaigned in N.Y. Florida and California and won even bigger and more easily."
Days later, Trump was still thinking about it. "In addition to winning the electoral college in a landslide," he tweeted on Nov. 27, "I won the popular vote if you deduct the millions of people who voted illegally."
He added, "It would have been much easier for me to win the so-called popular vote than the Electoral College in that I would only campaign in 3 or 4-states instead of the 15 states that I visited. I would have won even more easily and convincingly (but smaller states are forgotten)!"
In his interview with Cuomo, Phillips says analyzing data from his app to reach a conclusion will take several months—but nevertheless continues to claim that he has already determined 3 million illegal immigrants voted.
Phillips has also said since November that the data will eventually be released to the public in a form that will allow people to identify specific voters Phillips claims voted improperly.
On his Twitter account, Phillips has also repeatedly claimed that the Obama administration's Department of Homeland Security tried to hack Georgia's election results and perhaps the results in other states.
The claim is based on an allegedly attempted firewall breach from a DHS IP address reported by Georgia Secretary of State Brian Kemp. Former Department of Homeland Security Secretary Jeh Johnson has said that the alleged breach attempt, which took place a week after the election, was the result of searches by a federal contractor on the Secretary of State's website.
---