Late Monday afternoon, Sally Q. Yates used her position as acting attorney general to send a piercing message about Donald Trump's executive order closing American borders to Syrian refugees and suspending entry to people from seven majority-Muslim countries: It was not worthy of the federal agency tasked with defending it in court. "For as long as I am the acting attorney general," she wrote in a letter to Department of Justice lawyers, "the Department of Justice will not present arguments in defense of the executive order, unless and until I become convinced that it is appropriate to do so."
Hours after the letter became public, Donald Trump took the astonishing step of firing Yates and replacing her with a 31-year veteran of the Justice Department named Dana Boente, a prosecutor in Virginia whom former Attorney General Loretta Lynch once called one of DOJ's "consummate utility players."
The firing of Yates represents a spectacular example of Trump lashing out at a person who has dared to assert a moral vision that conflicts with his squalid and fearful worldview. The move looks all the more gratuitous and petty given that Yates was imminently on her way out the door anyway: As a holdover from the Obama administration, she took the job of acting attorney general on an interim basis while Trump's pick for the permanent position, Alabama Sen. Jeff Sessions, went through the Senate confirmation process.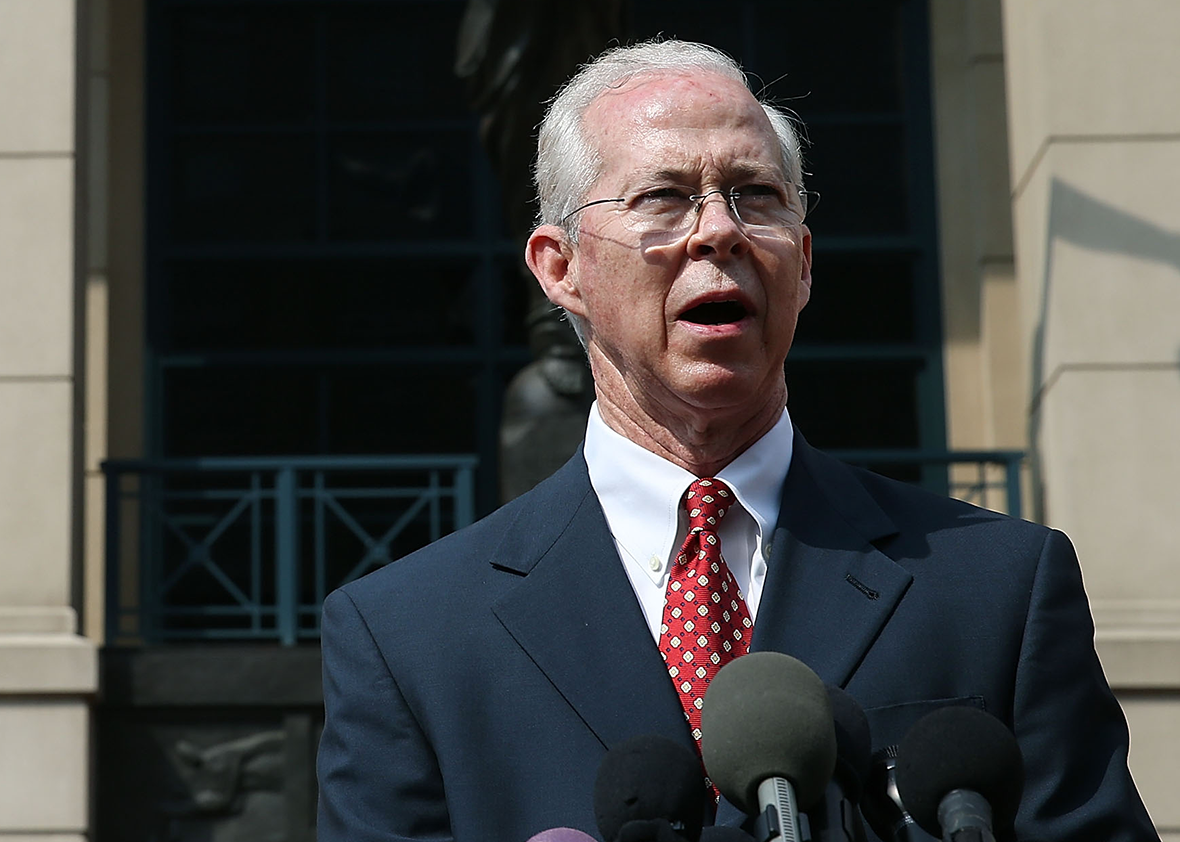 The move has already drawn comparisons to Richard Nixon's "Saturday Night Massacre" of Oct. 20, 1973, in which his attorney general and deputy attorney general, both facing demands from Nixon to fire special prosecutor Archibald Cox, resigned in protest. Nixon appointed Robert Bork the acting attorney general, and Bork fired Cox.
Asked by a Washington Post reporter if he will enforce the immigration ban, Boente was unequivocal:
Know something? Work in the Department of Justice? Email us at tips@slate.com.