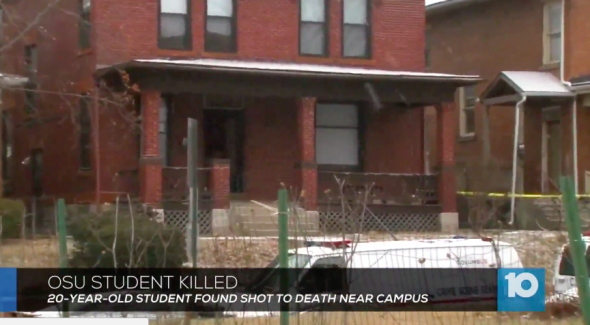 An Ohio State concealed carry activist was shot to death at his residence near campus early Thursday, authorities say. Tarak Underiner, 20, was an Ohio State undergraduate and the treasurer of a group called Buckeyes for Concealed Carry. He testified in favor of a "campus carry" bill at a state legislative hearing on Dec. 1, 2016.
A local TV station is reporting that police found "illegal drugs and weapons" at Underiner's residence and that his death may be drug-related.
The issue of whether colleges should be able to prohibit students and other individuals on their campuses from carrying otherwise-legal concealed weapons has become a contentious one in recent years, particularly at the University of Texas. Per the National Conference of State Legislatures, concealed weapons are allowed on campuses by state law in Colorado, Idaho, Kansas, Mississippi, Oregon, Texas, Utah, and Wisconsin. On Dec. 19, 2016, Ohio Gov. John Kasich signed the law that Underiner had testified in favor of, which permits institutions of higher learning in Ohio to allow concealed weapons on their campuses if their trustees vote to do so.