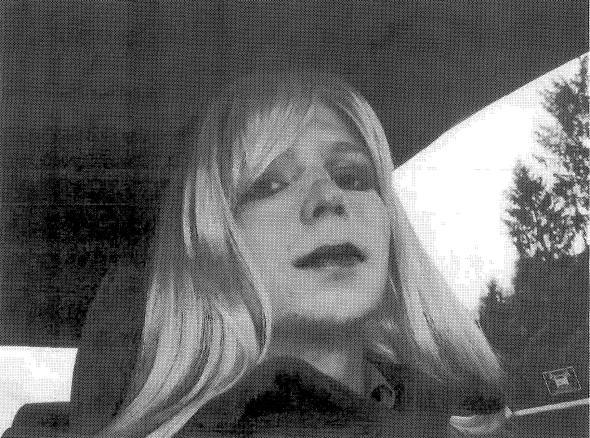 With just days left in his term, President Obama has commuted the prison sentence of WikiLeaks Army whistleblower Chelsea Manning, the White House announced Tuesday afternoon.
Manning, an intelligence analyst who had been stationed in Iraq, was convicted via court-martial in 2013 of passing thousands of documents to WikiLeaks. Sentenced to be imprisoned until 2045, she will now be released in May. (Manning was known as Bradley Manning before coming out as a transgender woman.)
A 2012 U.N. report concluded that Manning's 11-month pretrial term in solitary confinement constituted cruel and inhuman treatment. She attempted to commit suicide twice last year, and the ACLU lawyer representing her said in a statement today that Obama's decision "could quite literally save Chelsea's life."
At the time of her conviction, Manning was widely derided as a traitor by many public figures, including many conservatives. After WikiLeaks published emails hacked from Democratic Party operatives during the 2016 campaign, though, a number of right-wing pundits and politicians have praised the site's proprietor, Julian Assage, as a hero. As it happens, WikiLeaks once tweeted that Assange, who has lived in Ecuador's London embassy since being granted asylum there four years ago, would agree to be extradited to the U.S. if Manning were pardoned.
The White House says infamous whistleblower Edward Snowden—who currently lives in Russia—has not made an official request for clemency, and Obama has said in the past that he would not consider pardoning someone who had not cooperated with the U.S. judicial system.