NBC's Katy Tur noted around 1:40 p.m. Eastern that Pennsylvania Avenue was sparsely occupied ahead of the president's traditional parade from the Capitol to the White House.
Things weren't quite that empty when the parade got started at about 4 p.m. … but they were still pretty dang empty. Some stands were full, but others—including those near the White House—were very much not.
These are not the kinds of visuals one probably hopes for on the day that's typically the peak of an administration's popularity.
Those who did show up were not necessarily Trump supporters: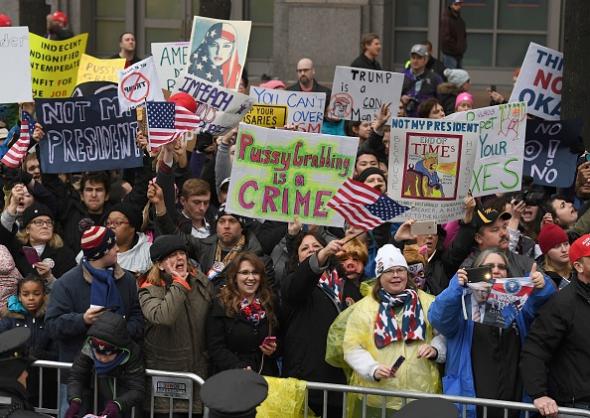 Ouch:
Attendance at Trump's swearing-in was also light. In probably related news, he takes office as the least popular incoming president since the dawn of polling.