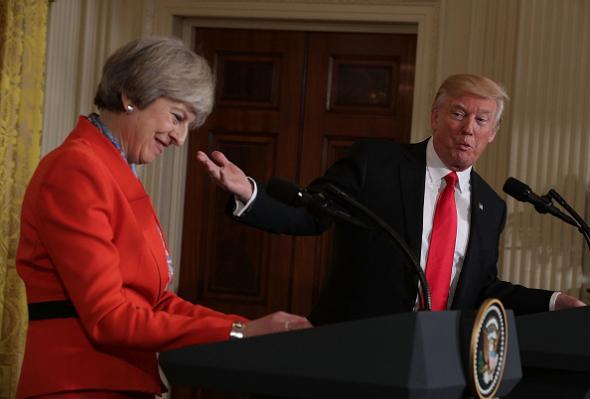 United States President Donald Trump(!) met Friday with U.K. Prime Minister Theresa May at the White House. May and Trump have a lot to figure out, from the status of NATO to the potential for post-Brexit bilateral trade. Based on the press conference they gave after their meeting, though, it unfortunately does not sound like the pair addressed this 2012 tweet, which was sent after a French magazine published a number of stalker-style photos of future U.K. queen Kate Middleton sunbathing topless on a private balcony:
She was asking for it! Come on!
It'll be fun when Trump and Kate Middleton eventually meet. It'll be fun in general, for our country, to be represented for the next four years by this crass, semi-illiterate toad.