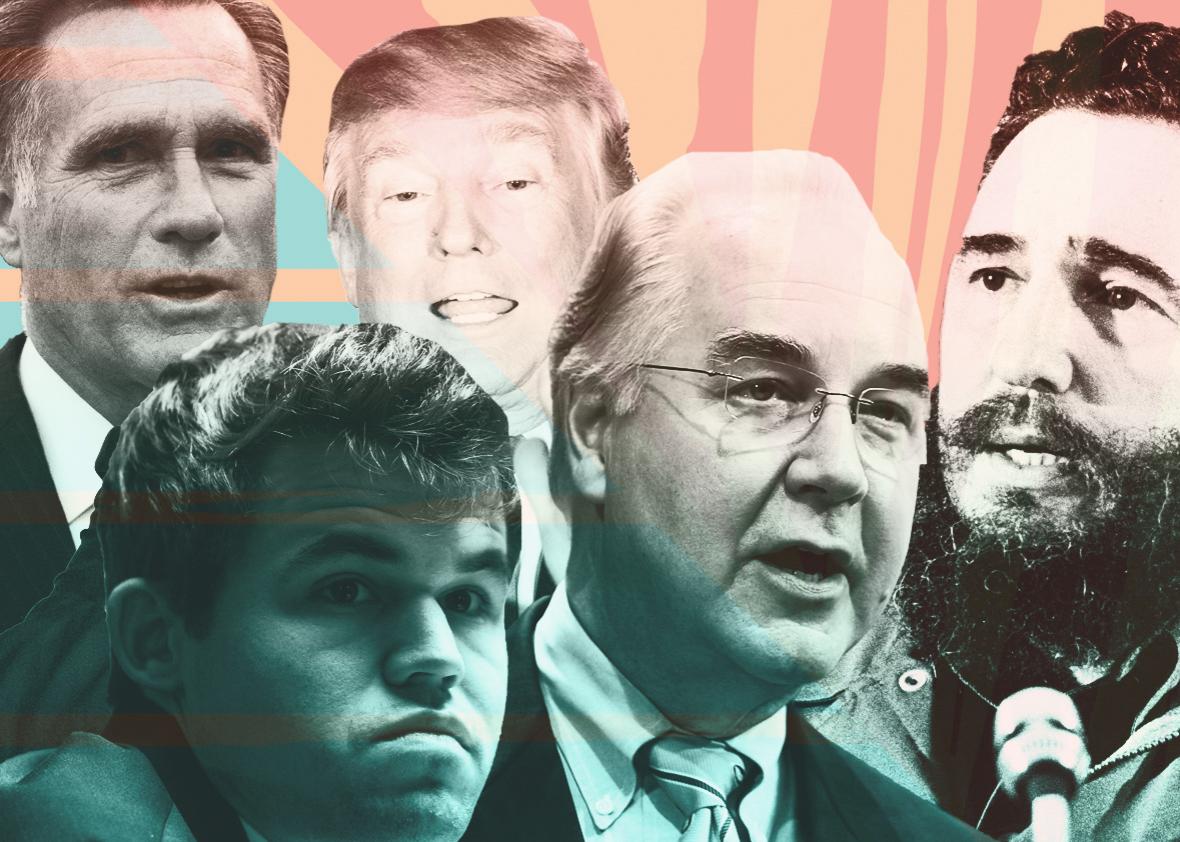 Finally, a victory for democracy in 2016!
From Slate
Working-class white voters didn't switch to Trump—they stayed home. Jamelle Bouie suggests a model for Democrats trying to win them back.
The GOP's No. 1 priority is massively unpopular. Trump's pick for health chief suggests he's serious about killing Obamacare, whereas his pick for defense secretary … could be a lot worse.
We're thinking about Trump's lies wrong, and we're insufficiently worried about his corruption, and racism might be getting worse because we're trying to fight it more.
But hey, something really cool happened at the World Chess Championship. And Michael Chabon still writes like a wizard. But were the last four words of Gilmore Girls perfect or disappointing? You be the judge!
Not From Slate
Trump: Masha Gessen on the moral stakes of his presidency. Yoni Appelbaum on the return of Tammany Hall–style graft. Jia Tolentino on his family ethos, as revealed in his daughter's terrible book. What really happened at his dinner with Mitt Romney.
Not Trump: I loved these photos of African immigrants in China and the story of how the pictures were taken. And however long the Miami Herald was working on its Castro obit, it was time well spent.
This week in oral histories: The obstacle course from Nickelodeon's Double Dare.
This week in lies about buckets you can tell your dim-witted aunt: Six lies about buckets you can tell your dim-witted aunt this Thanksgiving.
From the Archives
Joshua J. Friedman fondly recalls Daniel Engber's takedown of Jonah Lehrer's Proust Was a Neuroscientist, appropriately titled "Proust Wasn't a Neuroscientist," written several years before Lehrer was publicly shamed. It's still worth reading for Engber's deft critical surgery and the bracing clarity of his conclusion.
What Slate story, podcast segment, video, or prix fixe menu most stands out in your memory? Email it to me! And thank you for your Slate Plus membership, which makes our journalism possible.
Gabriel Roth
Editorial director, Slate Plus
---