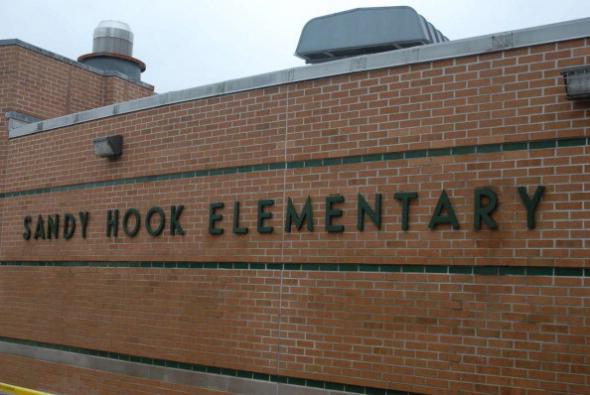 In recent days, the dark online conspiracy theory that pizzerias across the country are enabling Hillary Clinton–related satanic pedophilia has led to a number of incidents of real-life harassment and the arrest of a man who fired a rifle inside Washington, D.C.'s Comet Ping Pong restaurant. These bizarre "Pizzagate" rumors have been circulated not just by anonymous online weirdos (and, mysteriously, by automated "bot" accounts based in countries such as the Czech Republic) but by Donald Trump's prospective national security adviser, Michael T. Flynn.
That a Trump administration figure would promote such bizarre allegations is not surprising, though; Trump himself has praised and been interviewed by Infowars proprietor Alex Jones, who believes that the Dec. 14, 2012, Sandy Hook massacre was staged by actors. In Florida, meanwhile, the Department of Justice has just announced the arrest of a Tampa, Florida–area woman who—believing, like Jones, that the deaths at Sandy Hook were faked—threatened to kill one of the bereaved parents of a Sandy Hook victim. From the DOJ:
On or about January 10, 2016, Richards made a series of death threats to a parent of a child killed in the Sandy Hook School shooting. The parent resides in South Florida. Richards' believed that the school shooting was a hoax and never happened allegedly motivated her to make the charged threats.
The parent in question, Len Pozner, is what New York magazine described in a September piece as "the de facto leader of the [Sandy Hook] anti-hoaxer movement"; he operates an advocacy organization for family members of mass-killing victims who've been harassed by truthers and has filed a lawsuit against one prominent Sandy Hook denier for invasion of privacy. Pozner told the magazine that he was actually once an Infowars listener himself before losing his 6-year-old son Noah in Newtown. Said Pozner: "I probably listened to an Alex Jones podcast after I dropped the kids off at school that morning."