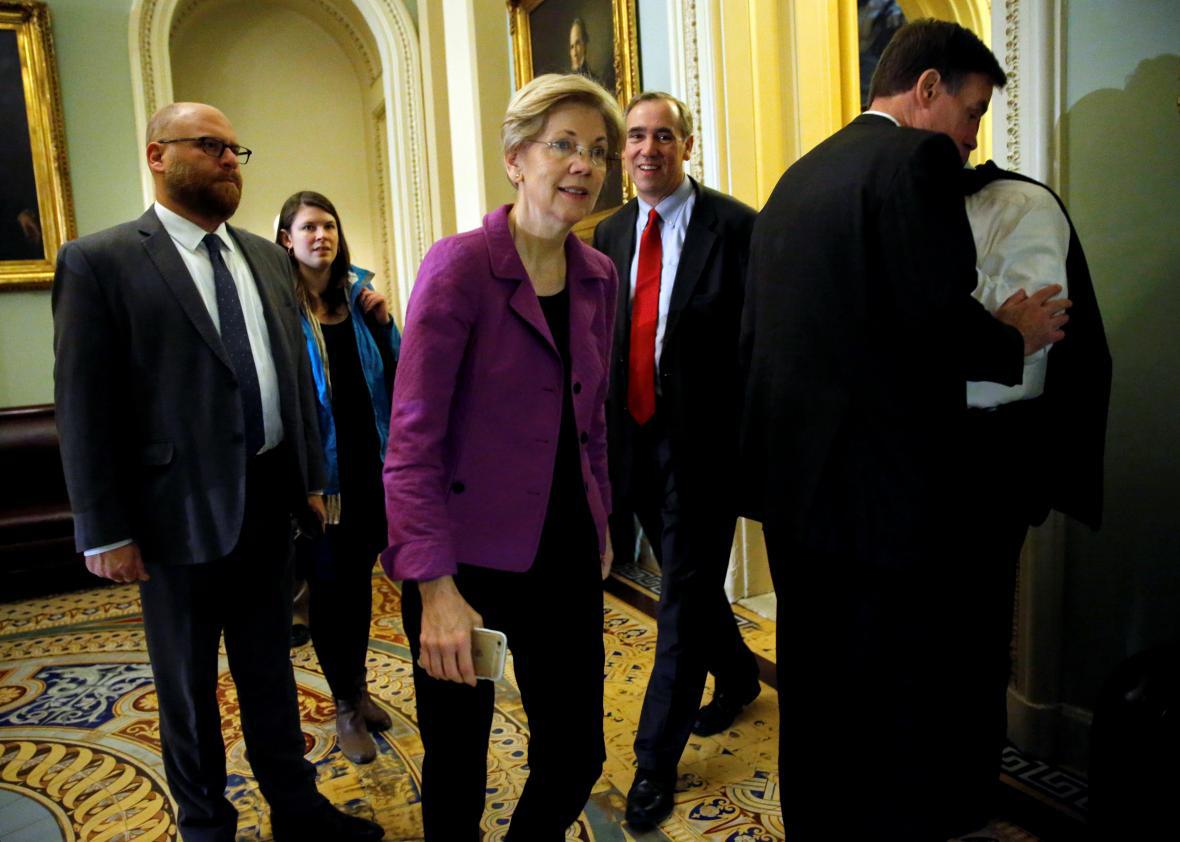 Today's the day that Donald Trump said he would announce his plan to deal with the many avenues of potential corruption created by the Trump Organization's ongoing foreign and domestic projects. He's since pushed the announcement back until January; meanwhile, his male adult children—who Trump says will run the company in their father's absence—are still sitting in on presidential meetings with major American business figures. Midway through a Washington Post article about the subject is this nugget:
Democratic senators including Sen. Elizabeth Warren (Mass.) said Thursday morning that they would introduce a bill next month requiring the president to "disclose and divest" from any conflicts, mimicking a law that already binds most public officials.
As Trump has noted, presidents are exempt from existing conflict-of-interest recusal laws—if a president were to recuse him or herself from involvement in a given issue, who'd be left to make a decision about it? (The president is prohibited from taking foreign bribes by the Constitution's newly famous Emoluments Clause.) Here's some detail about how the potential Warren/Democrat bill would address this issue:
Whether or not the bill passes Congress—and Republicans' thus far blasé attitudes toward potential Trump corruption would indicate that it won't—it's still a notable sign of life emitted by a party that, at least in my account, has been slow and subdued in its organized reaction to Trump's violation of long-held democratic norms.