In a confusing episode, Secret Service agents grabbed Donald Trump and rushed him off stage during a rally in Reno, Nevada on Saturday night. What exactly happened remains unconfirmed but right before he was grabbed by Secret Service agents, Trump was peering into the crowd as if he was struggling to understand something that was unfolding in front of him. Then when the agents grabbed him, Trump ducked as he left the stage.
Law enforcement officials descended into the crowd and were seen escorting a handcuffed man away. The man was taken to the bathroom and searched but apparently was found to be unarmed.
Its seems the crowd panicked as the suspect tried to raise a sign and someone yelled out "gun." About five minutes later, Trump returned to the stage. "Nobody said it was gonna be easy for us, but we will never be stopped," he said.
In a statement, Trump said: "I would like to thank the United States Secret Service and the law enforcement resources in Reno and the state of Nevada for their fast and professional response. I also want to thank the many thousands of people present for their unwavering and unbelievable support. Nothing will stop us—we will make America great again!"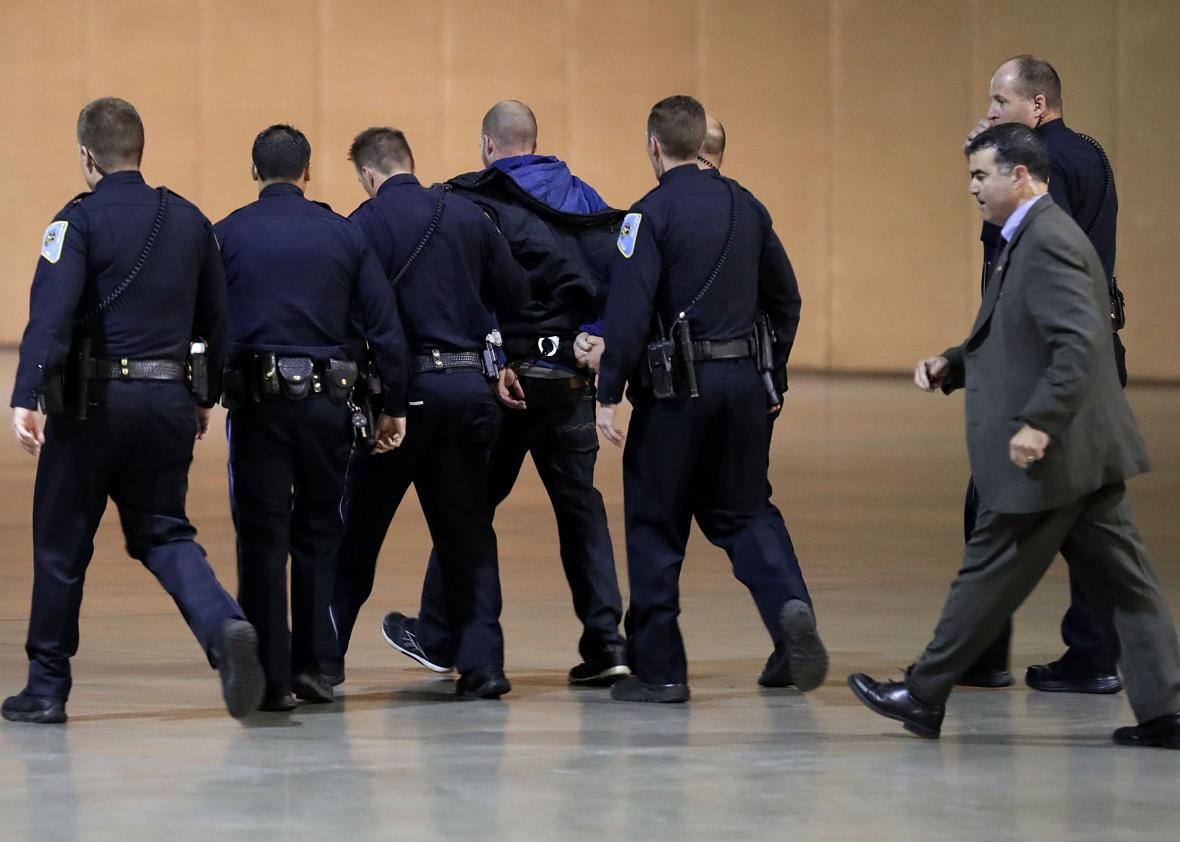 Secret Service agents had already rushed the stage during a Trump rally in Dayton, Ohio in March. At the time, a commotion in the crowd led the agents to surround Trump and form a protective wall around him.