Throughout the almost six-year-old Syrian Civil War, one thing has remained constant: when you think things can't get worse in Aleppo, they do. Hundreds of people have been killed since Tuesday amid the latest offensive by the Syrian government and its allies to destroy all the resistance in the rebel-held eastern part of the city. Many children have been among those killed in recent days, incuding eight at a school in the government-held section of Aleppo while a family of six were killed in the rebel-held area, according to Reuters.
The latest airstrikes by the Syrian government and its allies appear to be targeting hospitals in particular. Airstrikes hit four hospitals in east Aleppo on Friday, meaning that there is no functioning hospital in the rebel-held part of the city where approximately 275,000 people live.
"They [health officials] say that they are specifically being targeted to make people give up. In the last few hours, two remaining hospitals have come under intense shelling by the regime," Al Jazeera's Osama Bin Javaid said. "Activists told us that these are specific targets and civilians have nowhere to go now as medical facilities have been taken out."
There may still be makeshift clinics operating but there are no fully equipped hospitals, according to aid workers.  
"The relentless bombing of East Aleppo by the Syrian regime in the last few days has now left hundreds of thousands of besieged civilians without access to food and to functioning hospitals," the European Union's humanitarian aid commissioner, Christos Stylianides, said. Although hospitals have been able to bounce back into action shortly after bombings in the past the lack of supplies is making that more difficult.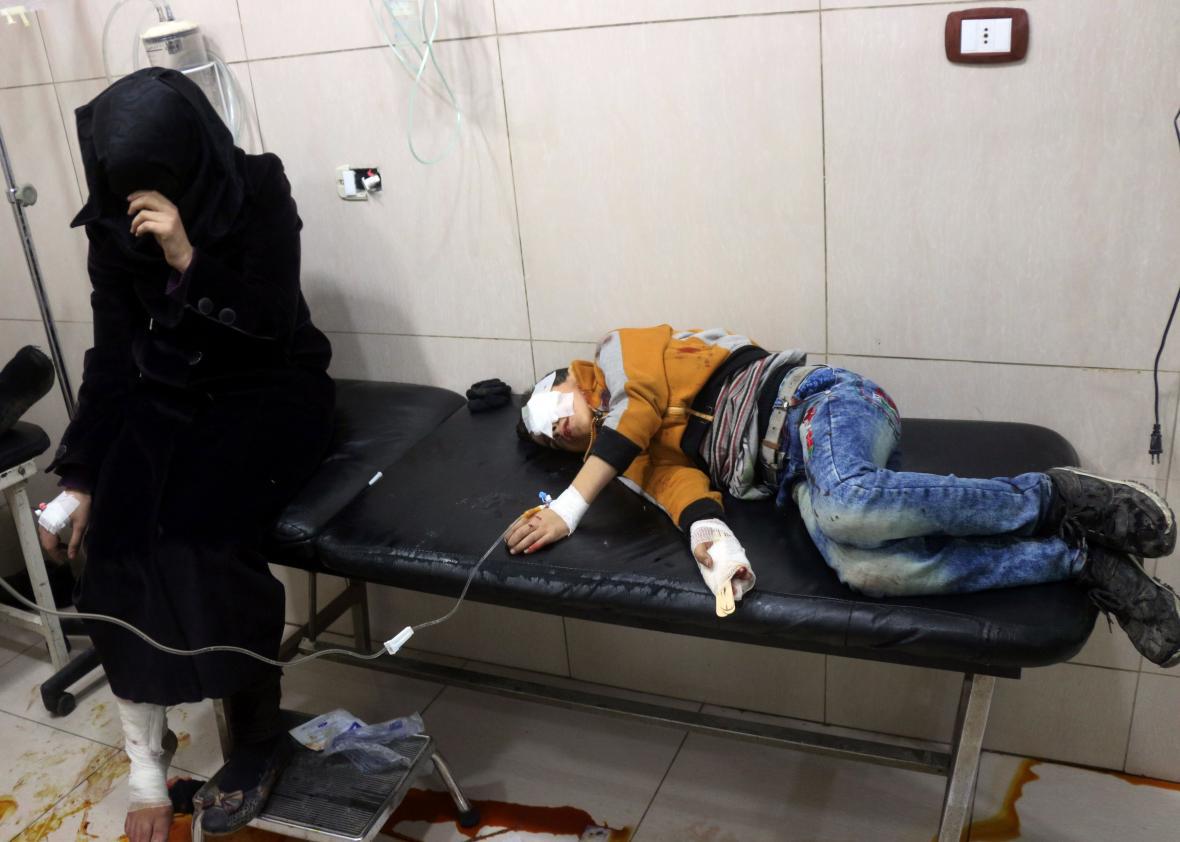 In a piece for the Guardian, war surgeon David Nott writes of a devastating situation on the ground:
I don't think that in all my years of doing this I've ever seen such dreadful pictures of injuries, of people lying on the floor of an emergency room, the dead mixed with the living.
…
The Aleppo hospitals have been re-opened so many times, underground or at new locations, but between the bombing and the siege I don't know if it will be possible to resurrect them this time. There is so much equipment that you need in order to operate and there is no sterilisation and no monitoring machines for anaesthetics. Even if the hospitals saved some machines they can't run them because the generators have been destroyed or are out of fuel.
The taking out of every hospital and medical facility that gives hope and help to civilians is not a coincidence. The medics have such fantastic morale that you would not imagine them giving up, but I have an awful suspicion that this is the endgame.
On Sunday, President Bashar al-Assad's government rejected the latest proposal by the United Nations for a truce in Aleppo. The proposed plan would have meant Aleppo could remain under the control of the opposition if rebel fighters withdrew from the city. But the Syrian government said that would amount to a violation of "national sovereignty."