As deputy director of the Department of Corrections in Shelby County, Tennessee, David Barber helped to manage the budget, inmate records, and human resources of state prisons. In his spare time, he also posted outrageously racist messages on Facebook.
For instance this one, from November, where Barber wrote that "the KKK is more American than the illegal president"—i.e., President Barack Obama.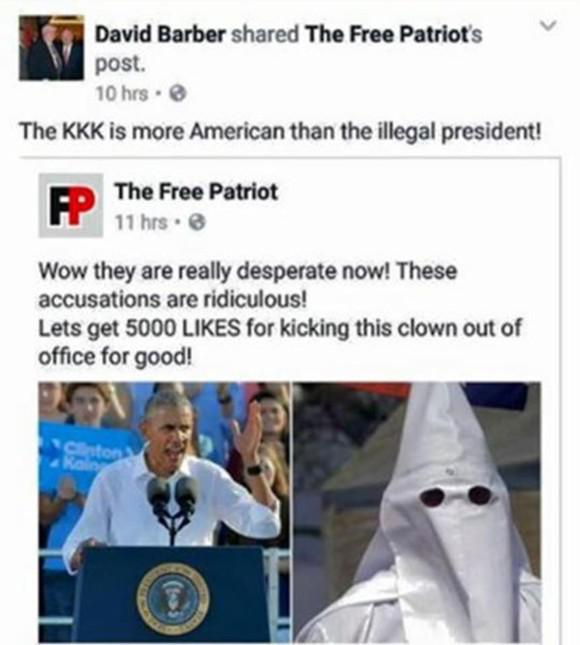 In another, he wrote that he hoped "obummer" will move to "thaArab world," where "the Muslims will eliminate him and mooshelle as queers."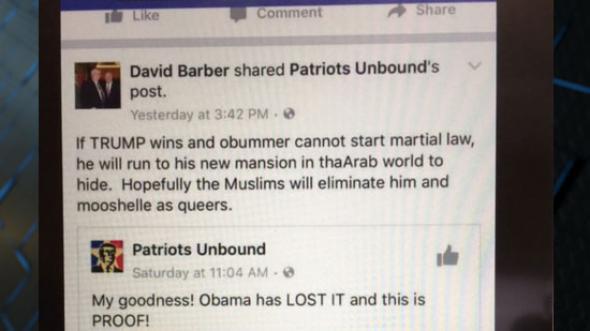 Barber also posted a meme cheering the impending departure of Obama, adding the caption, "Arrest convict hang and confiscate all assets."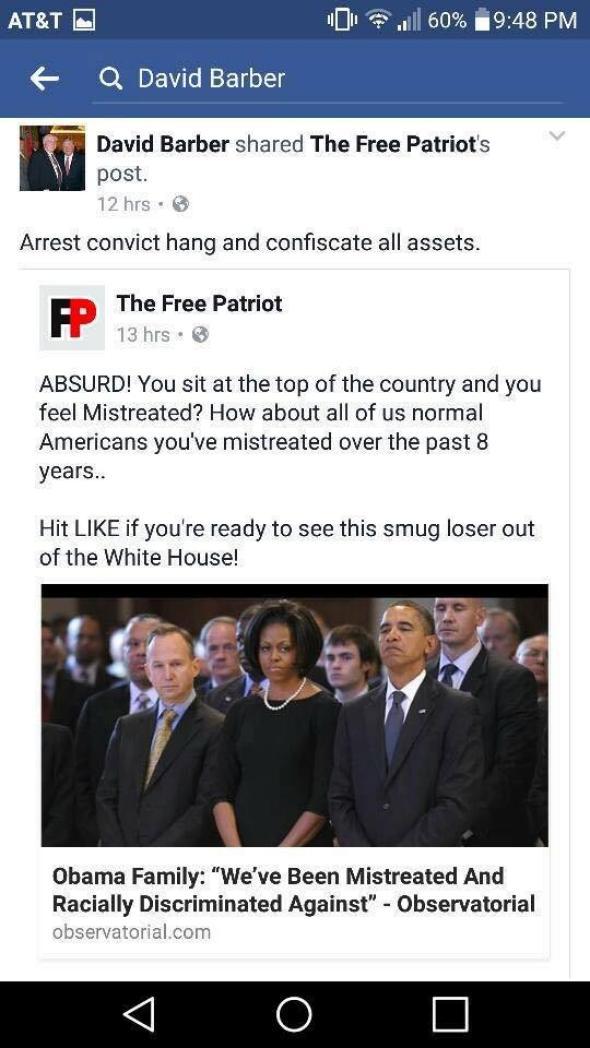 And Barber once took to Facebook to express his concern "that media using mixed race couple's in ads as normal is one way liberal's are trying to eliminate the white race."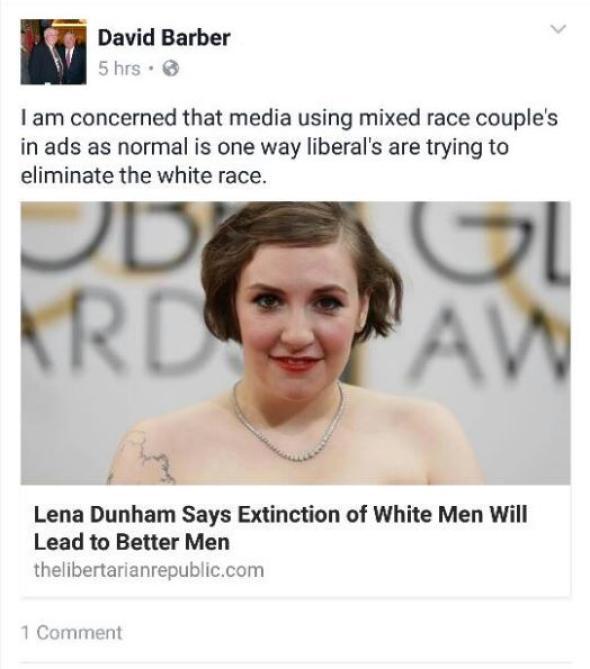 Shelby County Mayor Mark Luttrell called Barber's posts "freedom of speech" and said that he would "counsel him very sternly," adding that "as far as grounds to discipline him at this time I don't think we have those. … He's been counseled about it and hopefully we'll see some corrective behavior."
On Tuesday, Barber submitted his resignation.
All of these musings were posted before the election of Donald Trump to the presidency. Barber has not publicly aired his views on Trump's triumph.