One man was shot overnight Friday at a protest against President-elect Donald Trump in Portland, Oregon as thousands marched in cities across the country. The violence broke out as the demonstration appeared to be ending and protesters were marching across a bridge shortly before 1 a.m. on Saturday morning. That's when a person stepped out of a passing car, pulled out a gun and after a physical and verbal confrontation with demonstrators fired his gun multiple times in the air and then shot a protester, apparently in the leg, according to a witness. The man was taken to the hospital but the injuries are not life-threatening.
The shooting took place after a long night of protests in Portland, where police clad in riot gear used tear gas and flash-bang grenades during standoffs with the demonstrators. Protesters also took to the streets and blocked traffic in several other cities across the country, including Los Angeles, Detroit, Atlanta, and Miami, to name a few. Dozens were arrested.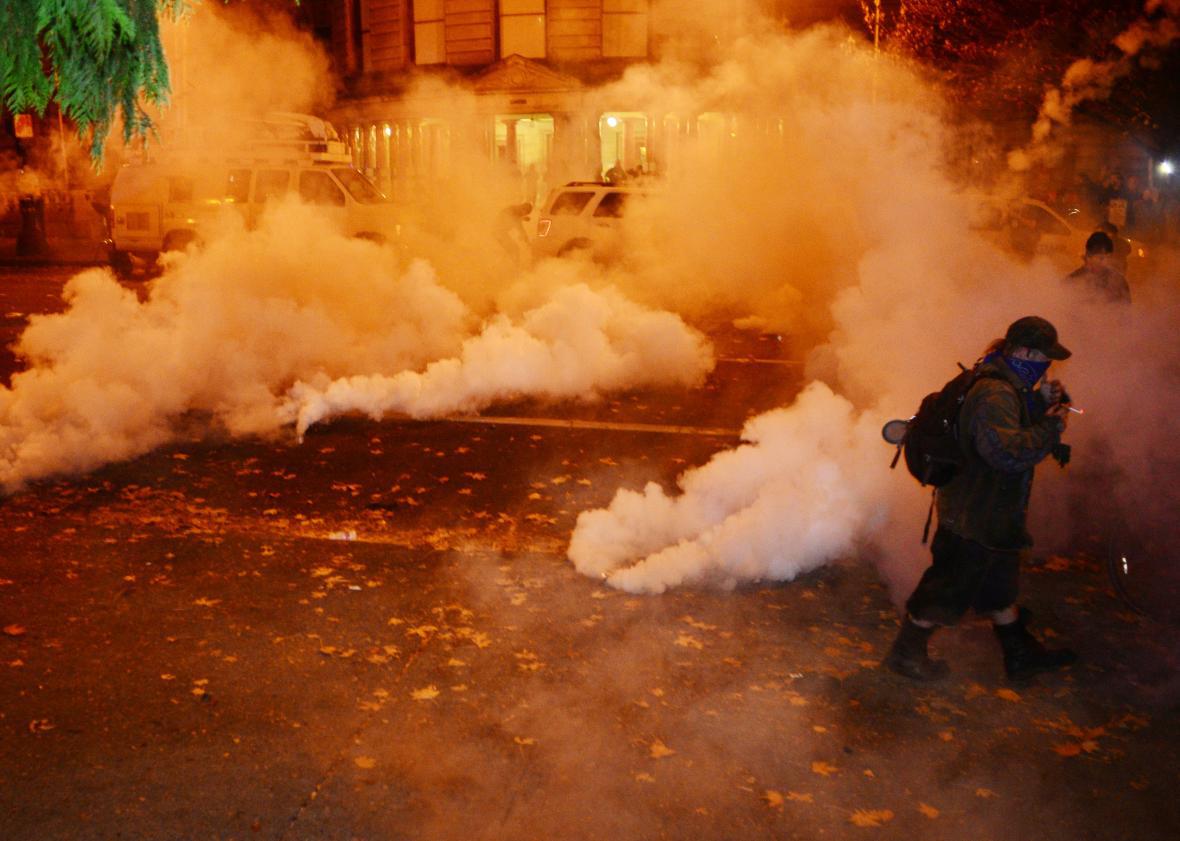 In New York, there were protests in several points of the city as around 4,000 demonstrators gathered in Washington Square Park for a "love rally."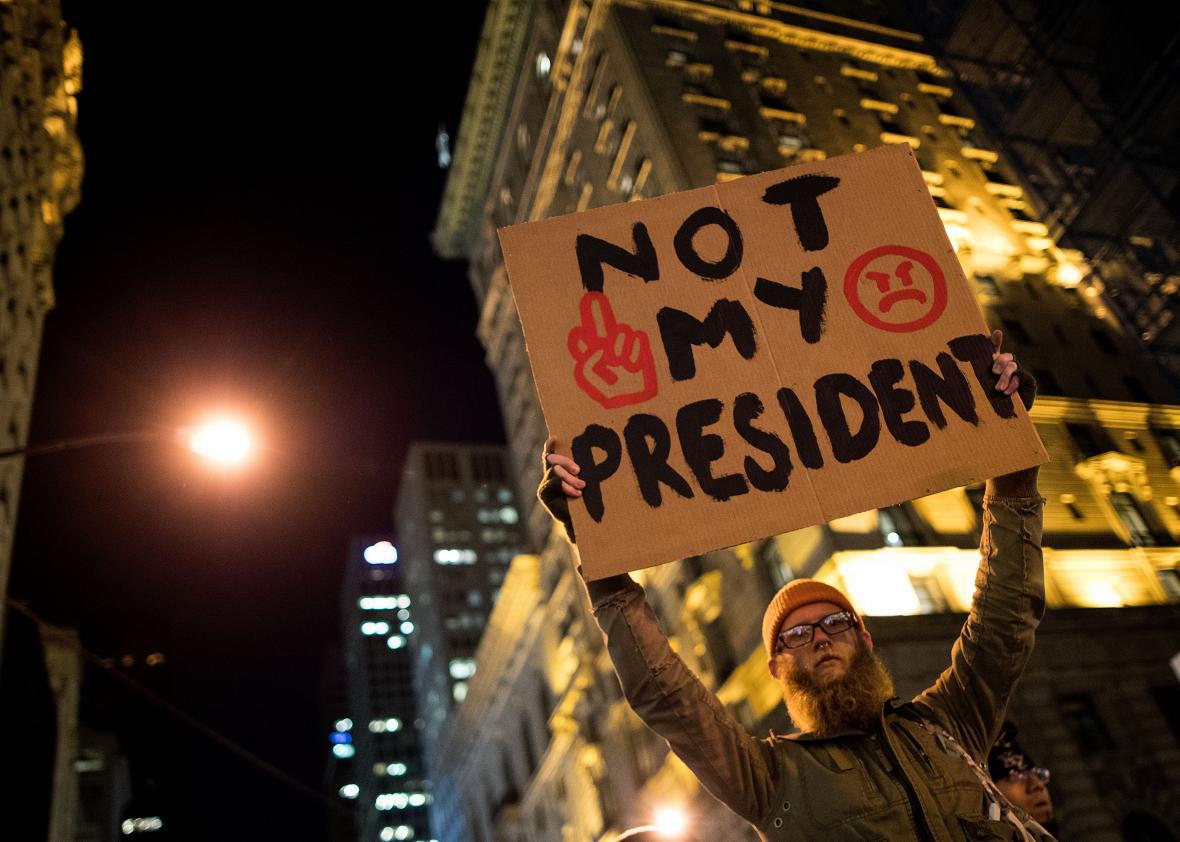 Many of the protesters headed to Trump Tower on Fifth Avenue to continue the protests. "I'm not expecting anything to change, I realize that Trump is our president-elect, I think that people are feeling a collective sense of grief and despair, it's a grieving process," protester Dana Nicolette told WABC.
The demonstrations are expected to continue throughout the weekend. "We must unite despite our differences to stop HATE from ruling the land," organizers of a New York protest planned for Saturday wrote on Facebook.