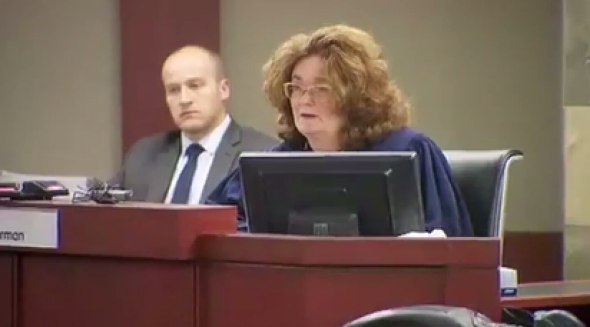 The Trump campaign filed a lawsuit Tuesday alleging that early voting in Clark County, Nevada, (which is where Las Vegas is) had been improperly handled in a way that was "intentionally coordinated with Democratic activists in order to skew the vote unlawfully in favor of Democratic candidates"). Their demands were … well, it apparently wasn't entirely clear, even to the judge who took the case, Gloria Sturman, what their demands were:
One element of the suit involved the possibility that the names of poll workers would be made public. Sturman reacted quite reasonably to the Trump team's assertion that doing so would not expose said workers to harassment:
Another element involved records preservation. Clark County's official response to that:
We'll have more soon on the legal issues and strategy involved in the Trump camp's claim, but for now, know that Sturman rejected the suit.